Jeff Gross – A Poker Champion's Journey into Becoming an Online Sensation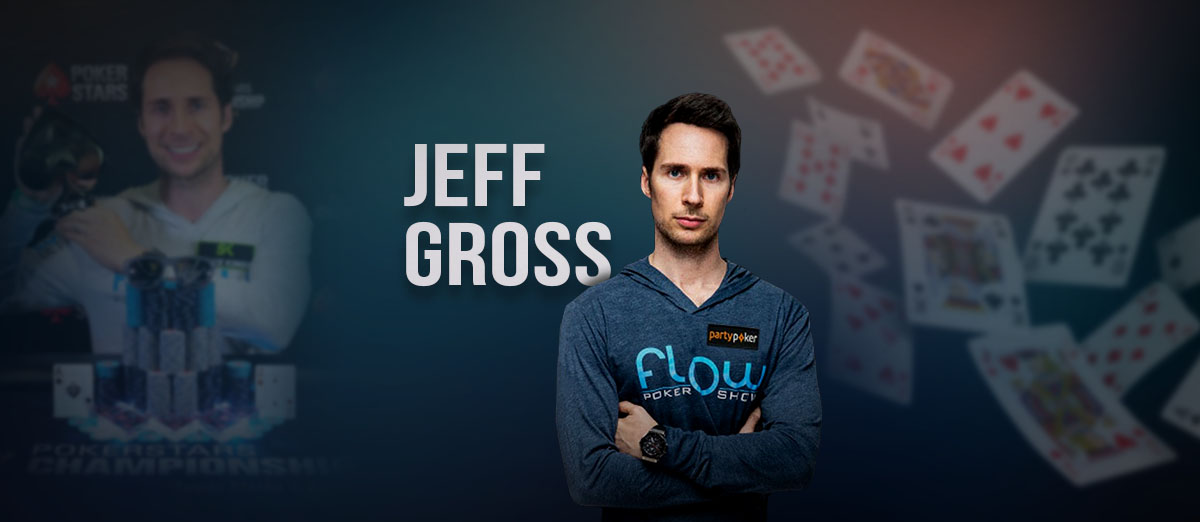 In the dynamic sphere of professional poker, Jeff Gross emerges as a luminous figure. The American poker virtuoso has crafted a name for himself, transitioning smoothly from the poker table to becoming a significant voice in the industry.
With a career that is as illustrious as it is diverse, Jeff is not merely a poker player but a celebrated YouTuber, podcaster, vlogger, and a dynamic connector of people in the poker world.
His charm lies in his ability to unite the poker community, primarily through his engaging YouTube interviews with famous gamblers and top poker professionals.
Full Name
Jeffrey Dale "Jeff" Gross
Net Worth
$5 million
Source of Wealth
Professional poker player
Famous for
Being one of the leading poker content creators
Born
September 5th, 1986, Michigan
At the same time, with total earnings of over $3.6 million, ranking 538th on the poker all-time money list, Jeffs's prowess at the felt is undeniable.
His journey saw some major tournament wins with notable finishes at the WSOP and WPT.
Jeff's infectious enthusiasm spills over onto Twitch, where over 80,000 followers regularly tune in to watch him dissect the game of poker with a finesse only a seasoned and accomplished player could.
This article delves into the Jeff Gross net worth, his poker journey, and his impact on the community.
Jeff Gross Highlights
Highlights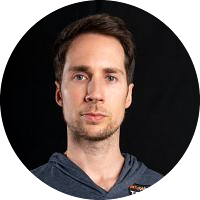 Over $3,500,000 in live tournament cashes
3rd in the 2013 WPT Alpha8 $100K
2nd in the 2011 WSOP $5,000 NLHE Shootout
His Jeff Gross Podcast has 100k+ Subscribers on YouTube
Over 80,000 subscribers on Twitch
Early Life and Upbringing of Jeff Gross
Born into the vibrant city of Ann Arbor on September 5th, 1986, Jeff Gross was destined for competition from the start. As an only child, the world around him was a challenging yet nurturing grout that honed both his mental and physical prowess from a young age.
His father, a prominent figure in his life, mentored young Jeff, instilling the core values that would later translate to his poker success.
At age 4, Jeff's athletic journey began on the soccer field. His innate leadership and competitive spirit soon shone through as he captained the Michigan Wolves to a state championship victory.
However, a shift in trajectory awaited Jeff as he headed to South Carolina for college. Clashes with his coach and the doubt about the financial sustainability of becoming a professional soccer player led him to seek new horizons.
The 2003 WSOP win by Chris Moneymaker ignited a new passion within Jeff that resonated more than any soccer field ever did.
His humble beginning in poker saw him hosting $30 tournaments and $0.25/$0.50 cash games in the sanctuary of his parent's basement.
Jeff Gross' foray into online poker turned heads when he spun $25 into $800 during a marathon 12-hour session on PartyPoker, juggling two or three tables at once in a poker era that now seems almost quaint.
His journey only soared from there as he transitioned to live cash games, often starting with less than 20 blind at $10/$20 tables to run it up to several thousand dollars.
Jeff Gross' Turning Point
The year 2007 marked a significant turning point in Jeff's life. In September of that year, he did not travel for an away match, so he decided to visit Atlantic City instead. With a $1,000 buy-in at the United States Poker Championship held at the iconic Trump Taj Mahal, Jeff plunged into a realm soon to become his domain.
Miraculously, he clinched the 4th spot in his first major live tournament, an endeavor that left him not just richer but utterly enthralled with the world of live poker.
Returning to USC, he juggled academics, soccer, and an escalating interest in playing poker tournaments at live online casinos.
But it was post-graduation when the allure of Vegas's poker tournament beckoned, and Jeff truly started to envision poker as more than just a hobby.
The defining moment came during the 41st annual WSOP in 2010. Competing among 3,042 contenders in a $1,000 event, he emerged 5th, pocketing $109,62.
This victory didn't just fatten his wallet. It also bolstered his belief in a professional poker career.
Gambling Post Poker Black Friday
Although online poker was his initial playground, Jeff discovered his true forte was the live table.
His narrative took an interesting twist when he befriended Olympic icon Michael Phelps while still in college.
Their shared residence from 2008 to 2015 in Baltimore further nurtured Jeff's growing poker acumen.
However, 2011 brought a storm named Black Friday that swept across the poker community, altering online gaming for American players, Jeff included.
Yet, he perceived it as a veiled opportunity. It ushered him to the private poker chambers of Houston, marking his full-fledged entry into the live table game scene.
His adaptation to change, coupled with a knack for live poker, showcased his flexibility and relentless pursuit of his dream, morphing a casual gamble into a thriving livelihood.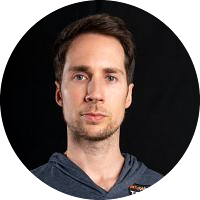 "Poker is a great game, and you can do it as a side income or just to have fun. It's a hard way to make an easy living, but to do so, you need the right personality type to have balance and be able to suffer adversity."
Jeff Gross
Jeff Gross - Poker Career and Accomplishments
Jeff Gross' journey in professional poker is full of notable victories that earned him substantial financial gain and the respect and recognition of the poker community.
A significant milestone in Jeff's career was his stellar performance at the 2013 Seminole Hard Rock Poker Open, where he secured a 3rd place finish in the No-Limit Hold'em High Roller event, pocketing a whopping $414,770.
His prowess was again displayed during the 2012 WPT Montreal Championships, where he clinched another 3rd place finish, taking home $317,450.
Jeff's penchant for high-stake play led him to the 2013 PartyPoker Premier League, where he emerged as the runner-up in the $125,000 No Limit Hold'em event, earning $274,000.
His journey in the poker realm saw another high note at the 2011 42nd World Series of Poker Championship, where he nailed 2nd place in the $5,000 No Limit Hold'em Shootout, bagging $269,742.
Not one to shy away from elite competition, Jeff tackled the $111,111 No-Limit Hold'em for One Drop event at the 2016 WSOP and, despite a fiercely competitive field, earned himself a minimum cash and $187,576.
Poker Ambasadorships and Social Media Presence
In recent years, Gross has deftly combined his poker prowess with social media savviness, carving a unique identity in the digital era.
His journey into poker partnerships commenced in 2017 when he joined the ranks of PokerStars, a collaboration that spanned one year and eight months.
His strategic insight and online presence were further recognized in 2019 when he ascended to Co-manager of PartyPoker Team online, a position he cherished for three years.
Since 2015, Jeff has been a partner and brand ambassador for StakeKings, one of the leading US gaming platforms.
The same year, he embraced the digital wave by venturing into Twitch as a professional poker streamer. His channel, amassing over 80,000 followers, has become a hub for poker enthusiasts seeking entertainment and insight.
Jeff's digital footprint expanded further in April 2022 as he became an ambassador for GGPoker, melding his brand with theirs.
Beyond the felt, he hosts the engaging Jeff Gross Podcast - The Flow Show, where Gross invites poker maestros and industry leaders to dissect what proles them to the pinnacle of success.
His social media spectrum is vibrant and varied. Jeff Gross' digital present is as compelling as his poker gameplay, whether it's his Facebook page, visually appealing Instagram posts, enlightening YouTube vlogs, or snapshots of his life on Snapchat.
Jeff Gross Net Worth and Earnings
Jeff Gross's financial portfolio includes poker winnings, lucrative sponsorship deals, and a thriving social media presence.
Though exact earnings from the poker table remain veiled due to buy-ins and untracked cash game winnings, his live tournament earnings are a transparent testament to his prowess, standing at $3,628,127 as per Hendon Mob.
Gross' strategic partnerships with GGPoker, StakeKings, and PokerStars, along with his digital presence on YouTube and Twitch, further increase his earnings.
Albeit a ballpark figure, online sources put the Jeff Gross net worth at around $5 million.
Where Is Jeff Gross Today?
A glance at Jeff Gross's social media is a peek into his bustling world. Beyond acing online tournaments and streaming on Twitch, Jeff's voice resonates as the lead commentator at GGPoker's elite online tournament, the $10,000 Super MILLION$.
Additionally, his podcast, Jeff Gross Podcast, extends his engagement with the poker community as he delved into insightful conversations with some of the most influential people in poker.
Today, Jeff Gross is more than a poker player. He is a thriving brand, a keen commentator, and a poker community influencer.
FAQ
What Is Jeff Gross Net Worth?
The Jeff Gross net worth is estimated to be around $5 million. It is amassed from poker winnings, sponsorship deals, and social media endeavors.
Is Jeff Gross Married?
Yes, Jeff Gross is married. His wife's name is Emilia Sobreira. They got married in 2018 and are parents to a baby boy.
Does Jeff Gross Work for GGPoker?
Jeff Gross is an ambassador for GGPoker. He is commenting on some of the more prestigious online tournaments on their site.
The famous gambler signed a sponsorship deal with GG Poker in 2022.
What Is the Name of Jeff Gross's Podcast?
Jeff Gross's podcast is aptly named the "Jeff Gross Podcast - The Flow Show."
He interviews some of the most influential figures from the poker world there.