Iron Dog Studio's Casino Games
An Introduction to the Innovative Developer
Iron Dog Studio is an online casino games developer that is fairly new to the market. They are part of the powerful 1X2 Network, but they have released relatively few games under their own brand so far. They appear to focus more on developing a small number of high-quality games rather than aiming for a huge portfolio of titles. Their games to date include a beautifully presented selection of slots, table games, and scratchcards.
What Games and Products Do They Have?
This team says that they use "all of the technological advances" to produce a "superior gaming experience" for players to enjoy. Most of their slots are based on traditional themes that other developers have already had a go at. These include the likes of fruity slots, pirates, Vikings, and Aztec culture. Yet, they delve a bit further than most of their rivals by adding terrific graphics and interesting features.
With a relatively small selection in each category, it isn't yet clear whether their main products are slots, table games, or scratchcards. Their official website lists a few new slots that are due out soon, so it could be that this is where their focus will lie in the future. As they are part of a large network, they also have a good degree of clout behind them in terms of activities such as marketing.
Best Iron Dog Studio Casinos - Top 5
Iron Dog Studio's Online Casino Games Discussed
As we have seen so far, Iron Dog offers slots, scratchcards, and a few table games. The same painstaking approach to presentation can be seen in each of these different genres. One thing that stays the same on all of these varied games is the high level of quality in the graphic presentation, as well as the gameplay that is a bit more interesting than in many rival titles from other developers.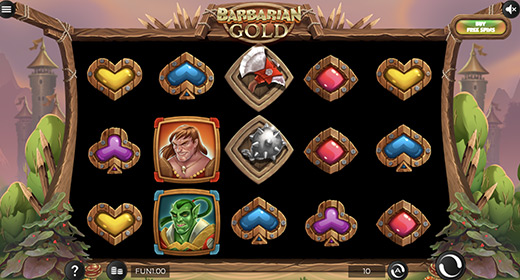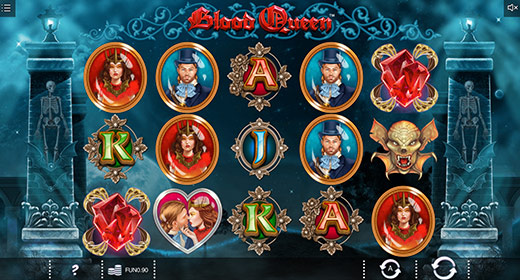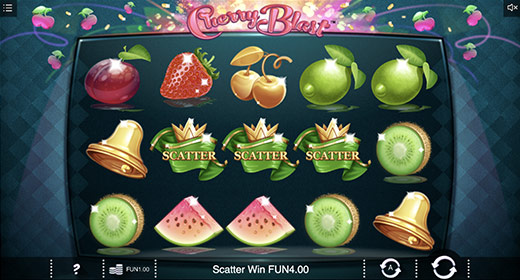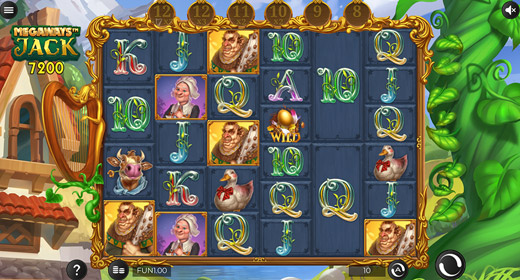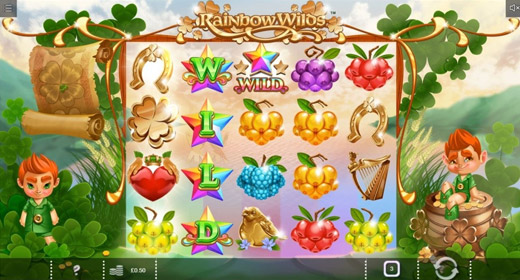 Their Range of Online Slots
There are almost 30 slots in the Rd Dog catalog at the time of writing, and two of them haven't yet been released. One of their most popular titles is called Aztec Wilds. In common with most of their slots, it is a fairly straightforward five-reel effort with some brightly drawn symbols. It incorporates features such as 1024 ways to win, expanding wilds, and free spins.
Another great-looking slot from this developer is called Pirate Kingdom MegawaysTM. Since it uses the fascinating MegawaysTM engine, it can pay out in up to 117,649 different ways. They have also included tumbling wins, which is how they describe the way that winning lines are removed and replaced by other symbols to give you a second chance to win.
If we turn to The Curious Cabinet, we can see a creepy, horror-style slot with great images. In terms of features, we can see wilds, re-spins, free spins, and special prizes hidden in drawers. As with many of their slot games, it is presented as a standard-looking, visually attractive game with five reels. The top-notch images make it a highly immersive experience for players.
Siren's Kingdom is another five-reel effort that looks great and is pretty simple to play. Free spins and an expanding wild reel are among the main features to look out for in this underwater adventure. We can see in all of their slots the rules are clearly explained and that players can get started without any fuss or delay.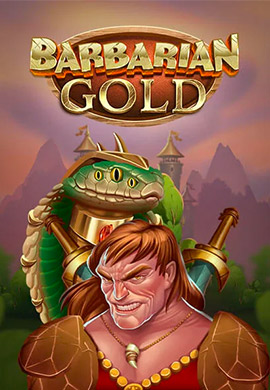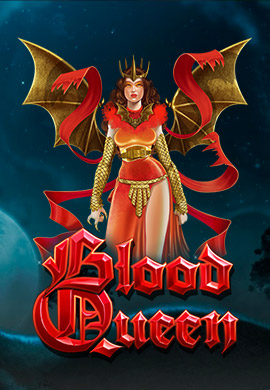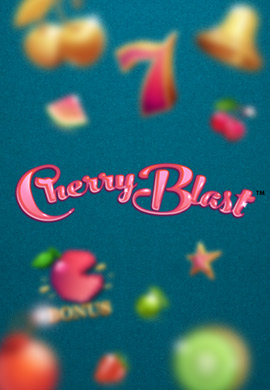 Are There Any Progressive Jackpots?
There are currently no progressive jackpots on any of the Iron Dog Studio slots. Yet, it is worth bearing in mind that they tend to offer big prizes for winning lines on their games. Combined with relatively high RTP levels, this means that these can turn out to be highly rewarding games to play.
RNG Roulette Games from Iron Dog
The solitary roulette title from this games developer is called 3D European Roulette. As the name suggests, it is based on standard European rules. What this means is that there is only one zero on the wheel. The gameplay is fast and slick, with the 3D wheel shown in front of a pile of chips.
The types of bets that you can choose are those you would expect. These include straight up bet on a single number, red or black, odds or evens, dozens, and so on. There is also a racetrack with the likes of tiers, voisins, and orphelins.
Even money bets give this game an RTP of 98.65%. If you try other types of bet, then the RTP is lowered to 97.3%. The paytable also contains the sorts of numbers typically seen on European roulette games. A successful straight-up bet pays out at a rate of 35 to 1. Split bets pat out at 17 to 1. If you get it right with three numbers, it is 11 to 1, while the corner bet pays out at 8 to 1.
No side bets are offered. Therefore, all you need to do is select your stake from the different sizes of chips at the bottom of the screen and then place it on the right part of the table before hitting the spin button. A rebet button and one that says rebet x2 make it easy for you to carry on playing without any delay.   
The RNG Blackjack Games
Blackjack can also be played in the 3D Blackjack game from Iron Dog. American rules are used, meaning the dealer's second card is dealt face-down at the start of the game from a pack of 6 decks of cards. The presentation is slick and professional, with each of the player's options clearly marked. To start playing, you need to pick a size of chip from the tray at the top of the screen and then place it in the bet section. It is possible to bet on up to 3 different hands at once.
The deal button is used to get the game started. After that, the usual stand and hit options are provided. Splitting and doubling down are offered too. Splitting can only be done on identical cards while doubling down can be chosen regardless of the value of the player's first couple of cards.
The RTP on 3D Blackjack is 99.54%, which is based on a perfect strategy being used. Blackjack on the player's hand pays out at 3 to 2, while insurance is paid at the rate of 2 to 1. The dealer has to draw to 16 and will always stand on 17.
Other Games – Scratchcards and Baccarat
The final 3D table game from this company is called 3D Baccarat. This is a simple but nicely presented version of the classic game. Standard bets are offered, giving players the chance to wager on the banker, the player, or a tie. The RTP on the banker bet is 98.94%. On the player bet, it is 98.76%. 
The RTP for the tie is 85.56%. A bet on the Player winning will payout at 1 to 1. The banker payout is similar, but there is a 5% commission taken off any winnings. The tie pays out at a rate of 8 to 1.
The other type of game they offer is scratchcards. At the time of writing this Iron Dog review, they have a total of 14 games of this type. They include titles such as Paint, Cherry Blast, Treasure of Horus, and Vikings Wild. Many of their slots are based on the same themes and titles as their scratchcards.
These games are very easy to play, as you just need to choose the panel that you want to remove until you have completed the entire card. You need to get three similar images to win a cash prize. The symbols on their scratchcards are of higher quality that is the case with most other developers of games of this type.
Can Bonuses Be Claimed with Iron Dog Casinos?
Their games can be found at a number of online casinos, as can be seen in our reviews of online casinos. Yet, they aren't quite as common as some of the other big game studios out there. This may change in the future, as they release more new titles, and their reputation grows accordingly. At the moment, this means that bonuses and offers linked to their games aren't as easy to find as they are with games from some other big-name developers.
Having said that, many of the casinos that use their games provide bonuses that you can play these games with. Typically, these bonuses are more suitable for use with slots games, and you may not be able to complete their playthrough requirements playing the Iron Dog scratchcards or their 3D table games.
Casino
Welcome Bonus
Free Spins
Live Bonus
Claim Bonus

22Bet

1

Up to

NA

Yes

BETWINNER

2

150

Free Spins

Yes

Cookie Casino

3

Up to

120

Free Spins

Yes

Melbet

4

Bonus up to

290

Free Spins

Yes

FezBet

5

100% up to

200

Free Spins

Yes
Iron Dog's Approach to Mobile Gaming
As you can imagine, with a modern, highly advanced games developer, there is a strong emphasis on mobile gaming in their portfolio. You can easily play any of their games using any mobile device that you prefer. Whether you use an Android or an iOS device, a tablet, or a smartphone, you can play their slots, scratchcards, and table games in a highly optimized mobile version.
Their own site makes it easy to try a demo version of any game using whatever device you want. Given their strong reputation for great design, it is no surprise to see that mobile versions of their games look really clear and run incredibly smoothly. You won't be missing out on anything if you decide to play any of their titles while you are on the go. 
Are There Any Other Products?
At the moment, Iron Dog Gaming just provides casino games of the types mentioned earlier. Of course, they are part of the popular 1X2 Network that is mainly known for its virtual football betting products. A look at the 1X2 website suggests that Iron Dog will be concentrating mainly on their online slots in the future, as it is these games that the site mainly mentions in connection with the developer.  
22Bet
Not Accepted
See more for 22Bet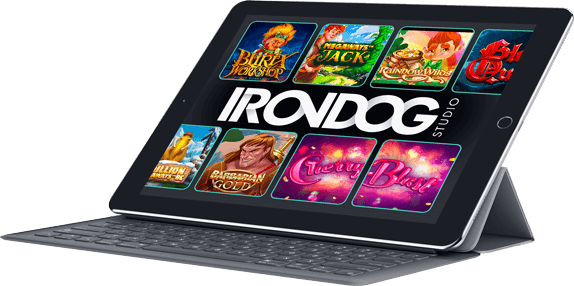 Responsible Gambling and Regulation
It is no surprise to see that this games studio has taken a solid approach to regulatory requirements. The 1X2 Network website states that their games are available for the UK, Malta, Gibraltar, Isle of Man, and Italy. This suggests that they have licenses for all of these different regulatory bodies. The Iron Dog site only appears to mention UK and Malta licenses, but it is clear that meeting regulatory requirements is something that they take seriously.
Iron Dog games only seem to be used on reputable, properly licensed casinos. We can also see on their site that they are RNG registered and have the appropriate links to information from groups such as Gamble Aware. It all points towards a responsible, highly regulated approach that means you can play their games with confidence.
More About the Company
This online gaming studio joined the market fairly recently but has already carved out a niche for itself in an ever more crowded market. They are based in Hove, in the South of England, while the parent 1X2 Network is based mainly in Malta. It is a privately owned company.  
Small collection of extremely high-quality slots
Scratchcards and 3D table games with same high level of attention to detail
Interesting themes brought to life by great graphic design
Fairly standard gameplay but with a large number of bonuses and features added
Mobile optimized versions of all new games available
New games planned as they look to grow the brand

Top 5 Iron Dog Studio Casinos
Official Iron Dog Studio Website
Concluding Our Iron Dog Review
The games from Iron Dog Gaming are excellent to look at and good fun to play. With a good range of features and higher-than-average payouts, we are looking forward to seeing more new titles introduced in the near future. The fact that they are fully licensed and show a responsible approach means that it is a recommended option for anyone who wants to try some different games that they might not have seen in many casinos yet.