Maria Ho - Rise to Poker Prominence and Women Hall of Famer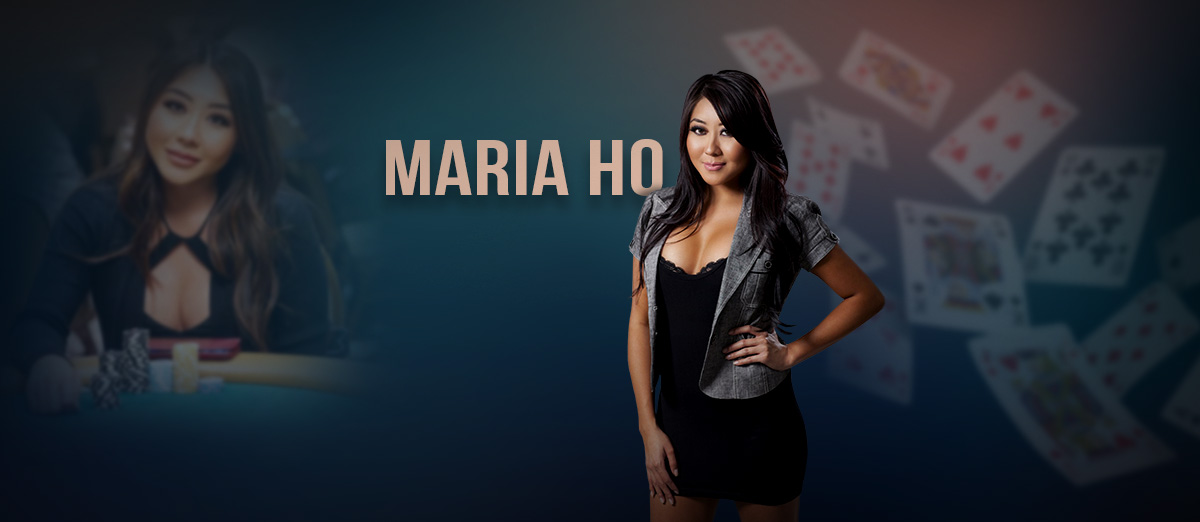 Maria Ho isn't just a successful poker player; she is a trailblazer who has also established a reputation in broadcasting. From holding the title of one of the top-ranked female poker players globally to being a cherished television host/commentator, Maria's journey is nothing short of amazing.
Her poker face is not just a daunting challenge for her opponents but is also a testament to her profound understanding and love for the game.
The phrase "Maria Ho net worth" isn't just a number figure but a result of enduring success. With over $4.5 million in live tournament winnings, she's not just playing cards; she is making history.
The year 2011 witnessed Maria etching her name as the number 2 ranked female player worldwide, solidifying her place as one of the most famous gamblers.
The tables never stopped turning in her favor since then, as she's retained a position in the Top 20 Women's Yearly Leaderboard since 2016.
Full Name
Maria Ho
Net Worth
$4 million
Source of Wealth
Professional poker player
Famous for
8 World Series of Poker Final Tables & 1 WPT Title
Born
March 6, 1983, Taiwan
A notable induction into the Women in Poker Hall of Fame, a Global Poker Award for Broadcaster of the Year, and a steadfast ranking as #3 on the World Series of Poker's All-Time Female Money Earners list as of 2023, Maria Ho's biography is a riveting tale of ambition, skill and unyielding success.
Maria Ho Highlights
Highlights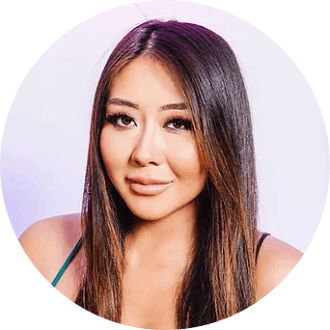 $4.5 million in live tournament earnings
8 World Series of Poker final tables
80 World Series of Poker cashes
Hall of Fame Inductee
Global Poker Awards Broadcaster of the Year in 2019
4 World Poker Tour final tables
14 World Poker Tour Cashes
2x WSOP Main Event Last Woman Standing
Maria Ho Childhood and Early Years
Born on March 6, 1983, in Taiwan, Maria and her family moved to the United States when she was five.
They planted roots in the city of Arcadia, California, just a stone's throw away from the bustling hub of Los Angeles.
Raised by a traditional Chinese family, young Maria was immersed in a rich cultural tapestry, fluently speaking Mandarin, strumming traditional Chinese instruments, and soaking in her heritage at the nearby Cultural Center.
However, the rigid structure of her early years went against her free spirit, leading to a streak of rebellion during high school.
Maria's penchant for risk emerged from running wild, even landing in a police station once and running away from home for over a month.
This tumultuous phase led her parents to enroll her in a private all-girls Catholic school, a pivot that Maria often credits for her eventual high school graduation.
Post high school, Maria enrolled in Communication and Law at the University of California, graduating in 2005.
Amidst the academic rigors, Maria discovered her musical flair, lending her voice to UCSD's Acappella group, the D.O.T.s, and gracing the stage in musicals like The Marriage of Figaro and Anything Goes.
Maria Ho's Introduction to Poker
It was at the university that Maria was introduced to poker. The game swiftly morphed from a casual pastime during her sophomore year in 2002 to a pulsating challenge as she delved into poker's psychology and competitive essence.
What started as friendly home games soon propelled her to the limited cash tables at nearby Indian brick-and-mortar casinos.
For Maria, this was just the beginning of an illustrious journey from casual college games to the high-stakes poker world.
After graduation, she went from playing low-limits to high-stakes cash games and grew her bankroll enough to pursue a career as a professional poker player.
Initially, she kept poker playing a secret from her traditional family but eventually revealed her passion and success.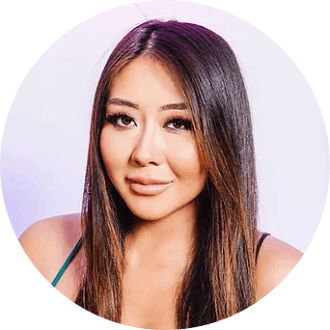 "It is very important to me to get the chance to be a positive example for the poker community and also to mainstream media, and that's why I try to spread the good word about poker. Unfortunately, there is still a stigma attached to poker, and I feel like I have to fight against it all the time. When I tell people that I am a poker player, a lot of them really react by giving me a weird look."
Maria Ho
Maria Ho Poker Career and Accomplishments
With a diploma in her hand, Maria went to Las Vegas, aiming to test her skill in the grand arena of the World Series of Poker.
However, reality played a hard hand, prompting a return to Los Angeles to hone her game further.
Undeterred, Maria plunged back into WSOP's tumultuous waters the following year, marking her entry into the Main Event with just a year and a half of professional playing under her belt.
Her resolve crystallized in the 2007 WSOP when she emerged as the Last Woman Standing amidst a daunting field of around 6,000 players.
Clinching the 38th place, she pocketed over $250,000, but the actual jackpot was the indelible impression she left on the community with her strong performance at the popular poker tournament.
Her feat propelled her into a new realm of poker stardom. Sponsorship deals and endorsements began poring in, illuminating Ho's vast poker potential.
Yet, a storm brewed when a bad decision to lend her bankroll to her poker player boyfriend saw her fund vanish into the abyss.
Faced with a crossroads, Maria could fold her poker dress or double down to rebuild her bankroll. She chose the latter, a gamble that showcases her unwavering resolve.
Her steely determination bore fruit in the 2011 WSOP, where Maria clinched her second Last Woman Standing title in the Main Event - a monumental achievement in the poker cosmos.
It wasn't just a win on the felt but a loud statement of Maria's relentless pursuit of poker excellence.
This journey commenced amidst college form and soared into the esteemed echelons of professional poker.
Decade-Long Poker Odyssey
With a career spanning over a decade, Maria has left an indelible mark on the poker industry, joining the ranks of great gamblers like Kathy Liebert.
The year 2011 was pivotal in Maria's poker career; She showcased her poker skills at the WSOP $5,000 No Limit Texas Hold'em event, where she finished runner-up.
Although she narrowly missed the top-place finish, the winnings of $540,020 were monumental.
And it wasn't just about the money. Maria set a record as the woman with the largest single-event payout at a WSOP event, a title she still holds with pride.
Not resting on her laurels, Maria took to the felt again at the WSOP Europe. Several months later, competing among 593 players, she clinched the 27th spot, pocketing $42,748.
She made history again, becoming the first woman to earn the "Last Woman Standing" honor at the WSOP and WSOPE.
Maria Ho landed the #2 spot on the Women's Yearly Leaderboard in 2011, making it a landmark year for the female poker star.
Her journey through the poker annals saw more accolades come her way. In 2013, she clinched 6th place in the WSOP Event #48, and shortly after, emerged the victor at the River Poker Series with a handsome payout of $101,220.
Maria's winning streak didn't stop there. She continued to dominate various tournaments. Her exploits include remarkable finishes at the World Series of Poker Main Event, WPT LA Poker Classic, and several wins at the Poker After Dark and PokerGo Invitational events.
TV Appearances and Magazine Covers
Maria Ho's engaging charisma transcends the poker table, making her a sought-after personality on television and magazine covers.
Her journey in the spotlight began in September 2009, when she competed as one-half of the only all-female team on the 15th season of The Amazing Race.
Maria's magnetic persona caught the attention of Las Vegas Magazine, landing her on its cover in June 2011, followed by a cover feature on Bluff Magazine in August 2011.
In January 2019, Maria delighted audiences as a surprise celebrity guest on Deal or No Deal.
She co-hosted the World Poker Torune Tournament of Champions the following year, blending her poker expertise with her natural on-screen charisma.
Maria Ho's Hall of Fame Induction
Beginning in July 2007, Maria made waves as the Last Woman Standing, finishing 38th among a staggering 6,358 contenders in the World Series of Poker Main Event.
The 2011 saw Maria shattering records as she bagged the largest cash prize by a female in any WSOP event.
Her achievement at the felt did not go unnoticed, earning her the title of a "One to Watch" player by the WPT in July 2012. The same month, she crowned herself the most-cashing female player during the 61-event WSOP.
In a trailblazing feat, in January 2013, Maria became the first female ever hired as a primary strategic commentator on a Poker TV series, breaking new ground for female commentators in the domain.
Fast forward to 2016, she was chosen as one of the 12 esteemed team managers for the inaugural season of the Global Poker League, a nod to her strategic insight and leadership.
Maria's poker narrative is adorned with honors, as evident in her induction into the Women in Poker Hall of Fame in June 2018.
Her captivating commentary skills earned her a Broadcaster of the Year nomination at the 2020 Global Poker Awards.
As of 2023, Maria sits proudly at the #3 spot on the WSOP Women's All-Time Money list.
Maria Ho Net Worth and Earnings
Maria Ho's financial profile reflects her distinguished career in the poker industry.
Her financial portfolio results from her poker winnings, strategic sponsorships, endorsements, and broadcasting career.
According to Hendon Mob's reputable database, Ho's earnings from live tournaments stand at an impressive $4,576,181, with her most lucrative cash being $540,020.
Her total net worth, estimated to be around $4 million according to multiple online sources, encapsulated more than just her winnings.
The previous valuation of Maria Ho net worth is burdened by the unpredictable nature of poker-related expenses such as buy-ins, travel costs, and the financial dynamics of winnings and losses, including untracked cash games and action swapping.
Where Is Maria Ho Today?
Now, 18 years after her poker debut, Maria balances her time between the bustling poker landscape of Los Angeles and Las Vegas.
Her recent ventures saw Maria Ho competing vigorously in the 2023 World Series of Poker, notably in the $3,000 6-Handed No-Limit Hold'em Event, where she secured a commendable 17th place with earnings of $30,429.
Her life is a blend of melody and business acumen away from the poker table. Her love for singing found her performing at various music gigs in the heart of Los Angeles.
Moreover, Maria actively partakes in her family's throbbing real estate firms, extending her strategic insight beyond the felt.
The Hall of Famer is also involved in charitable pursuits, dedicating substantial time to volunteering and marking her presence at fundraisers and red-carpet events.
Maria Ho's current chapter is a harmonious mix of poker, music, business, and philanthropy.
FAQ
What Is Maria Ho Net Worth?
According to multiple online sources, Maria Ho's net worth is around $4 million—her financial portfolio results from poker winnings, sponsorship deals, and a broadcasting career.
Is Maria Ho Married?
Maria Ho keeps her personal life private, and there is not much information about her relationships online. However, at the moment, she is not married.
Is Maria Ho in the Hall of Fame?
Yes, for her contributions and achievements in the poker world, Maria Ho was inducted into the Women in Poker Hall of Fame in 2018.