A Frictionless KYC Experience Awaits Customers of SlotsMillion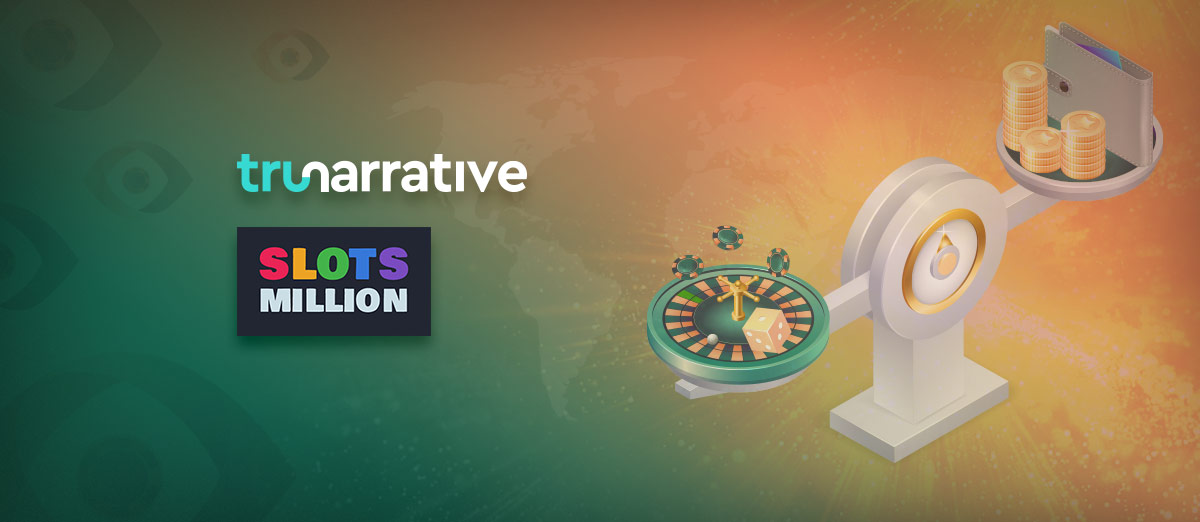 SlotsMillion have partnered with TruNarrative in order to enhance their ongoing commitment to provide their players with a safe and secure playing environment.
TruNarrative offer a trusted platform which is already used by a number of well-established online gambling operators to provide KYC (know your customer) services along with behavioral monitoring, fraud detection, and credit and affordability checking measures.
The process which TruNarrative are able to offer is renowned for its safety, quickness, and without friction.
SlotsMillion have been at the forefront of developments in the online casino industry since their inception in 2015 and hold licenses to operate in numerous jurisdictions.
The partnership with TruNarrative follows guidance from the UK Gambling Commission regarding affordability checks for UK players.
SlotsMillion will now be able to check a player's financial situation in terms of their affordability of deposits and staking levels in real time and without the need to request additional KYC documentation.
With constantly increasing regulatory demands, compliance and player protection are key to sustainable growth and success. At SlotsMillion, we have always put the customer first and understand that verification and Responsible Gambling processes need to be combined with an enjoyable customer journey.
We are excited to bring in TruNarrative to further automate and strengthen the processes we already have in place. TruNarrative's KYC and affordability solution offers a low-friction customer journey, great flexibility, and ensures we can maintain a high degree of security whilst being able to adapt to new regulatory demands going forward.
"We are excited to be working with SlotsMillion and look forward to supporting them as they continue to grow," said Adam Doyle, Head of Gaming at TruNarrative. "Using our platform and affordability solution, SlotsMillion can gain more insight into a player, helping them to make informed Responsible Gambling decisions."