African Gaming Boom Marked by Rise in Sports Betting and Online Casinos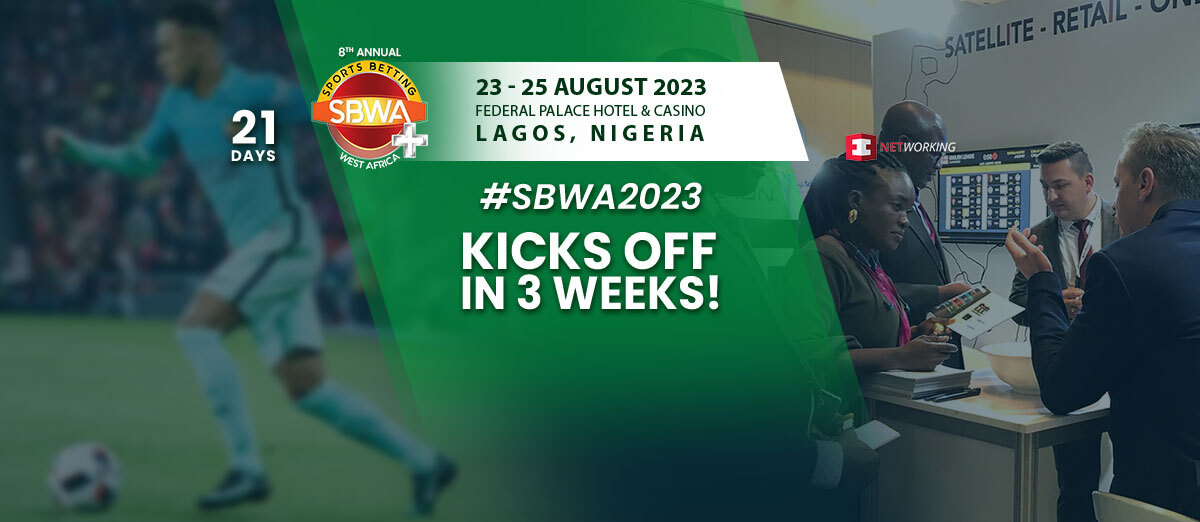 LISTEN TO THIS ARTICLE:
Africa is rapidly becoming a hub for global sports betting and online casinos, driven by a rising middle class, expanding internet access, mobile technology adoption, foreign investments, and deep-rooted sports enthusiasm.
With the continent offering diverse markets, it's crucial for operators and providers to recognize and cater to the unique preferences and nuances of each African region to succeed in this dynamic landscape.
Recognizing the importance of localized insights and trends, Eventus International hosts four distinct African events that serve as platforms for stakeholders to stay updated on the latest developments, solutions, gambling regulations, and business opportunities in the iGaming industry.
Future of Sports Betting in Uganda
The Sports Betting East Africa Summit+ 2023 was a resounding success, held in the vibrant city of Kampala, Uganda. The event shed light on the vast array of sports betting prospects in the East African region.
International operators and providers eagerly sought partnerships with local specialists to tap into the market's potential. With updates on tax regulations from local authorities, strategies for localization, and discussions on the future of AI and Esports in East African sports betting, the summit offered valuable insights for participants.
Lagos Facilitates Partnerships in West Africa
Next on the calendar is the Sports Betting West Africa+ Summit, scheduled for 23 - 25 August 2023 in Lagos, Nigeria. Lagos, a bustling urban hub, presents numerous dynamic opportunities for investors interested in the West African market.
As one of the fastest-growing sports betting regions globally, international innovators will converge with local experts to explore groundbreaking ideas and turn them into reality. The summit is set to facilitate partnerships that will drive growth in the West African gaming industry.
Innovations in Gaming in Johannesburg
The gaming industry's focus will then shift to South Africa for the highly anticipated BiG Africa Summit in Johannesburg on 26 - 28 March 2024. With the continent emerging as a promising frontier for gaming, this summit marks its 10th edition, attracting stakeholders from around the world.
The event will feature insightful discussions, an extensive display of state-of-the-art products, and networking sessions designed to forge strategic alliances and drive innovation in the gaming landscape.
Stimulation Discussions across Francophone Africa
The gaming Event Francophone Africa is scheduled to take place in Abidjan, Côte d'Ivoire, on 23 - 24 April 2024. As the gaming industry rapidly grows across Francophone Africa, this event will provide a comprehensive platform to explore the diverse opportunities unfolding in the market. Attendees can expect stimulating sessions, an engaging exhibition featuring cutting-edge products, and strategic networking events aimed at propelling the gaming industry forward in this vibrant and thriving region.
Sports Betting Leaders Share Insights
Lastly, the 9th Annual Edition of Sports Betting East Africa + Summit returns to Kampala, Uganda, on 1 - 2 July 2024. This prestigious event promises to be bigger and better than ever, with sports betting heavyweights converging to share their insights and expertise. Gaming leaders in East Africa will present thought-provoking discussions, while an exciting exhibition floor and business-closing networking sessions will facilitate industry growth and collaboration.
Africa's gaming landscape presents immense opportunities for sports betting and online casinos. By embracing localized insights and participating in industry events such as those hosted by Eventus International, stakeholders can navigate the diverse African markets successfully and thrive in this burgeoning frontier.