Atlantic City Casino-Hotel Operators Face Antitrust Lawsuit for Room Rate Manipulation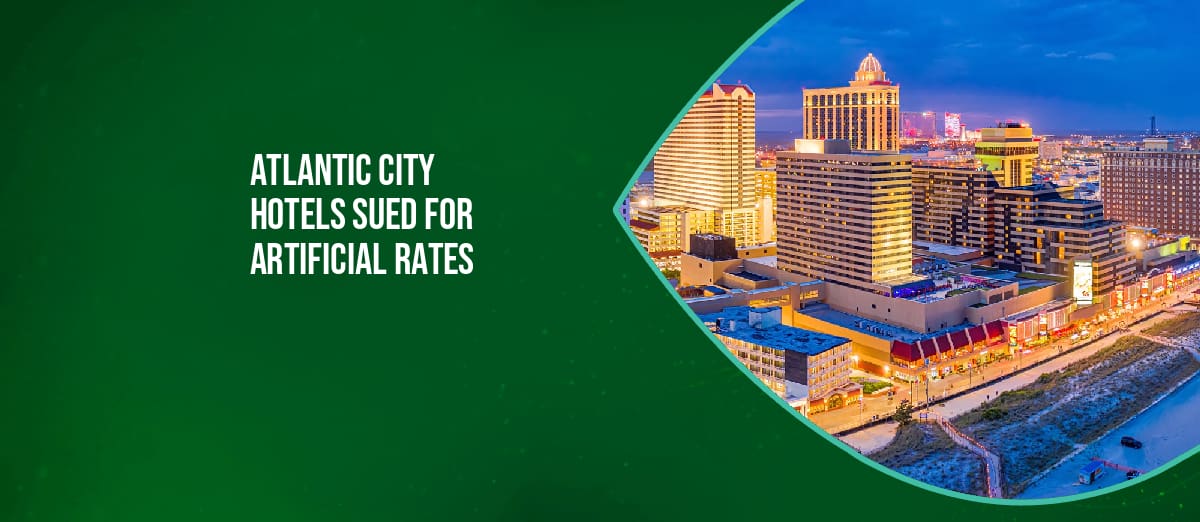 LISTEN TO THIS ARTICLE:
Several casino-hotel operators in Atlantic City are facing a proposed class-action lawsuit for allegedly violating US antitrust law and artificially increasing room rental rates.
The lawsuit, which counts 109 pages, was filed against operators including Caesars Entertainment Inc, MGM Resorts International, and Hard Rock International Inc. Two New Jersey residents initiated the lawsuit, accusing the operators of violating Section 1 of the Sherman Act.
Filed in the US District Court for the District of New Jersey, the lawsuit names Hard Rock International Inc and hospitality technology company Cendyn Group LLC as defendants. Cendyn Group is accused of providing the shared pricing algorithm platform that is alleged to be the main driver behind the operators' conspiracy to raise room rates artificially.
According to the plaintiffs, the defendants, along with their hotels such as Bally's Atlantic City, Harrah's Atlantic City, and Borgata, used Cendyn's platform to charge room rates higher than what would be expected under normal competitive market conditions in the region.
The plaintiffs claim that there have been substantial increases in room rates in Atlantic City hotels, coupled with a decrease in occupancy rates, over the past four years. Regulatory data show that casino hotels in Atlantic City raised their room rates by 25% in 2022 compared to 2019, despite renting 5% fewer rooms.
In the fourth quarter of 2022, the occupancy rate for casino hotels in Atlantic City dropped by 0.6% compared to the previous year. However, for the twelve months ending December 31, 2022, the same hotels saw an increase in occupancy rates of 5.8% compared to the previous year.
The lawsuit alleges that there were no legitimate market factors or rising costs that could justify the significant price increases observed from 2018 onwards. The plaintiffs also claim that the hotels misrepresented guests when establishing the new room rates.
The potential class of affected consumers is estimated to include "tens if not hundreds of thousands" of individuals seeking compensation for damages. The plaintiffs are seeking compensation, the specific amount of which has not been disclosed, as well as triple damages under federal antitrust laws.
This lawsuit is the latest in a series of price-fixing lawsuits targeting alleged antitrust conspiracies among casino hotel operators using shared pricing platforms. Earlier this year, MGM, Caesars, and other defendants requested the dismissal of a similar class-action lawsuit in Las Vegas.
As the legal proceedings unfold, Atlantic City's casinos have been focused on returning to pre-pandemic levels and have announced plans for various projects to revitalize the city's gambling industry.