BetMGM Teams Up with Tim Howard to Be a Brand Ambassador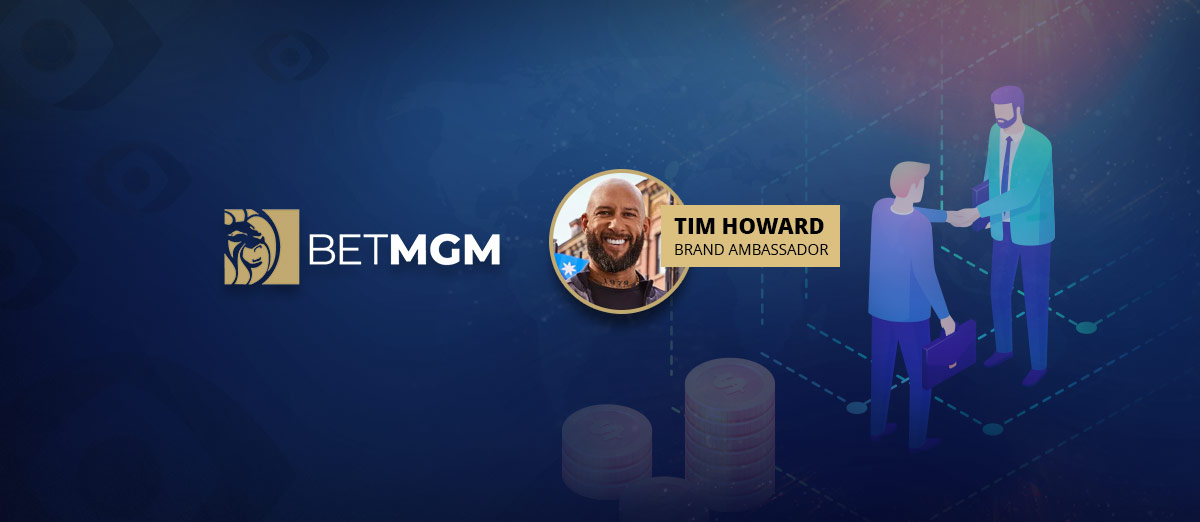 BetMGM has signed Tim Howard to be a Brand Ambassador for the gaming operator. Tim Howard is a former USA international and the rising interest in football in the USA, makes him a great choice as an ambassador.
As a retired high-profile member of the USA national team, Howard is very recognizable in the football audience in the United States. He has been recruited in time for the imminent start of this year's football World Cup.
BetMGM is keen to use Howard to help the company promote offers and competitions the gaming operator plans to run during the World Cup, aimed at new and existing players.
Throughout the tournament, BetMGM will run the branded Tim Howard's Shootout Challenge, giving players a daily chance to face the legendary goalkeeper in a shootout. There is a chance to win a variety of prizes including up to $100 in free bets.
Players can also enter a $250,000 bracket competition, with the prize going to any player who can predict a perfect bracket in the World Cup. There will also be some prizes for predicting the group winners.
Tim Howard's performances on the pitch thrilled a generation of U.S. soccer fans. With Tim's support, we will bring a similar level of excitement to our customers through various games and interactive opportunities.
As well as representing the USA, Tim Howard also had a glittering 20-year career playing in the English Premier League, and latterly in the MLS. He was also voted CONCACAF Goalkeeper of the Year in 2013, 2014, and 2015.
America's excitement for soccer is at a fever pitch and I can't wait to take it to the next level with BetMGM, offering new ways for fans to get engaged in the game. BetMGM is at the forefront of the sports betting industry and I'm proud to be part of the team ahead of the greatest tournament in all of sports.