Betting and Gaming Council Launches Ad Tech Forum for Safer Gambling
The single industry association for betting and gaming in the UK, the Betting and Gaming Council (BGC), has announced the establishment of a cross-industry 'Ad Tech Forum.'
The newly established forum will provide UK online gambling incumbents with the best technical guidance and oversight for protecting children, underage and vulnerable audiences from problem gambling.
It will also see big names in the tech industry like Meta, Google, Twitter, and Snapchat work together with BGC members to create and develop new ways to protect audiences from gambling harm and addiction. They will also work on 'how data can be used to improve the age accuracy of industry advertising.'
The new directive will support the compulsory measures and commitments introduced by the BGC's Sixth Industry Code for Socially Responsible Advertising. Some of these include ensuring that all sponsored or paid social media adverts are targeted at those aged +25 – unless the owner of the adverts can prove that they meet a standard of age targeting verified by an agreed third party.
Gambling ads that appear on search engines must also clearly state that products are for 18+ years, while the adverts themselves must include safer gambling messages.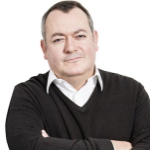 I am delighted that the BGC has been able to co-ordinate the Ad Tech Forum, which I'm sure will come up with new ways of protecting young people and the vulnerable online. Since being set up two years ago, we have worked tirelessly to drive up standards and promote safer gambling, and this is proof of our determination to go even further.