BGC to Help Fund Raise at Leicester Racecourse Veterans' Day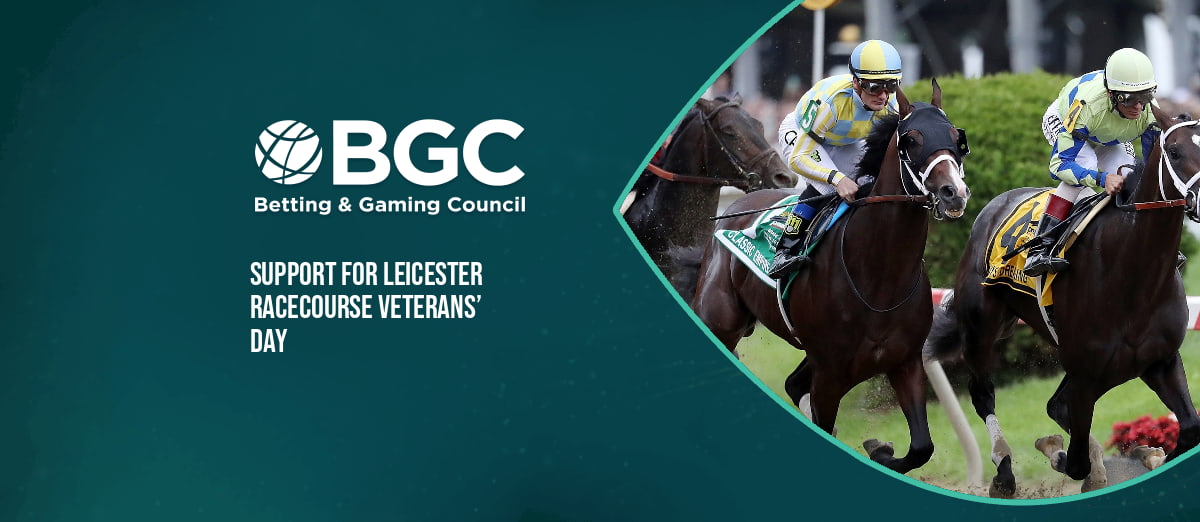 LISTEN TO THIS ARTICLE:
The UK's Betting and Gaming Council (BGC) has announced that it will once again be supporting Veterans' Day at Leicester Racecourse.
This is the second time that the event will take place in Leicester, and it will feature six races, each one sponsored by a partner who will make a donation to a military charity that is connected to Leicester in some way.
The UK gaming regulator has a proud tradition of supporting veterans. Its members have donated close to £700,000 to armed forces charities in the last two years, including The Royal Navy and Royal Marines Charity, ABF The Soldiers' Charity, and the RAF Benevolent Fund.
This year, the BGC has chosen to support the Defence National Rehabilitation Centre. It offers rehab treatment to wounded soldiers and helps them cope with life-changing injuries, traumas, and illnesses so that they can enjoy a respectable quality of life.
As a very proud former Captain in the Women's Royal Army Corps, it gives me enormous pleasure that the Betting and Gaming Council is able to sponsor Veterans' Day at Leicester Racecourse this week, giving us another fantastic opportunity to salute this nation's special ex-Forces community. Thanks to the BGC's support, veterans are the guests of honor, treated to a wonderful day of racing among friends. It is the very least we can do for a community that is too often overlooked in our society and yet gave so much for service to our country.
Lord Watson of Wyre Forest, the Former Veterans Minister, said that the gambling industry has a "great base of support … for veteran's groups". He added, "As a former Defence minister, I am delighted that this event is organized and veterans get this special day considering all they do to enrich families, communities, and workplaces across the nation."