Boldplay Expands Its Reach in Regulated Markets by Receiving MGA Recognition Notice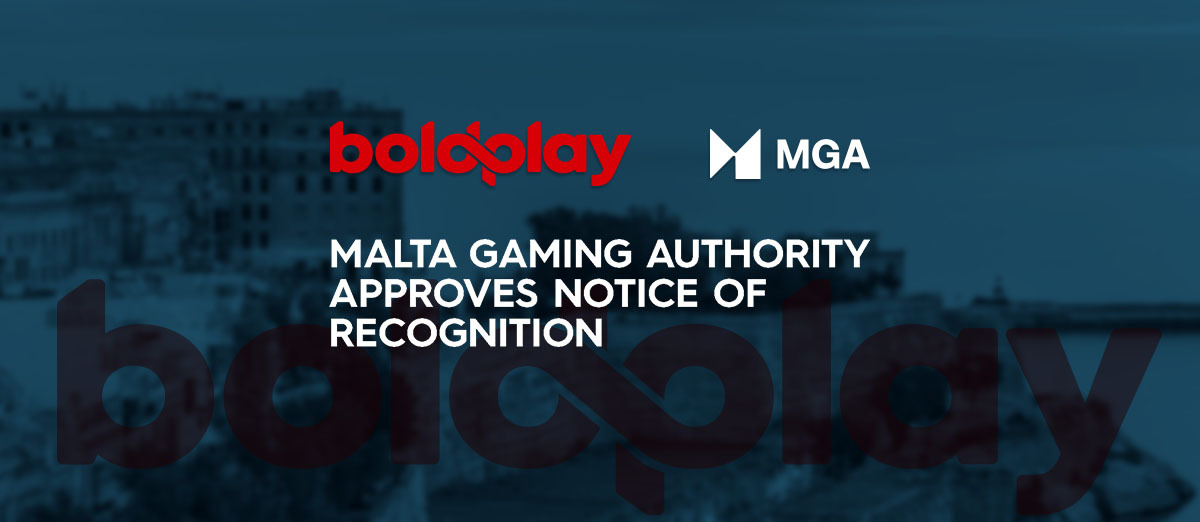 LISTEN TO THIS ARTICLE:
Boldplay, the innovative casino game developer, has made a significant stride in its expansion efforts by obtaining a Notice of Recognition from the Malta Gaming Authority (MGA).
This recognition notice, which operates similarly to full authorization, signifies that Boldplay provides appropriate safeguards that are largely equivalent to those required by Maltese law. As a result, the company can now offer its premium casino products, including slots, table games, keno, bingo, and virtual scratch cards, to Malta Gaming Authority-licensed operators and customers in regulated markets.
Boldplay's software had previously acquired gaming licenses in Gibraltar and Romania, demonstrating its commitment to meeting the necessary criteria set by regulatory bodies.
The MGA's recognition of Boldplay's software further solidifies the company's reputation and opens up potential partnership opportunities with MGA-licensed operators. This development allows Boldplay to reach an even wider audience, providing them with a diverse range of engaging and exciting casino games.
The company's games have garnered recognition within the industry, as evidenced by Boldplay being shortlisted for the "Slot Supplier Rising Star" award at the EGR B2B awards for two consecutive years.
Known for their captivating themes and immersive gameplay, Boldplay's recent studio releases, such as Cyborg City and Warriors & Warlocks, have introduced innovative features to enhance players' experiences. For example, Cyborg City allows players to enhance their spins by collecting in-game power-ups, while Warriors & Warlocks features a unique dual reel feature.
The availability of Boldplay's games to MGA-licensed operators is a significant milestone for the company. By expanding into the jurisdiction overseen by the Malta Gaming Authority, Boldplay CEO Valli Fragoso believes it will strengthen the company's presence in regulated markets across Europe. Fragoso expressed his pride and excitement in acquiring the Recognition Notice, emphasizing the opportunity it presents for sharing Boldplay's diverse range of products with locally-licensed operators.
This recognition notice complements Boldplay's existing licenses in Gibraltar and Romania, enhancing the company's credibility and reputation in the industry. With the ability to offer their games to MGA-licensed operators, Boldplay is poised to increase its market share and reach a larger audience of players who value high-quality casino experiences.
Boldplay's focus on developing premium casino games and its commitment to meeting regulatory requirements has propelled the company's success. With the recent acquisition of the MGA Recognition Notice, Boldplay is well-positioned for continued growth and expansion. Players can look forward to the availability of Boldplay's exciting titles in the lobbies of MGA-licensed operators in the near future.