Boyd Gaming Announces Q2 Revenues of $893.6 Million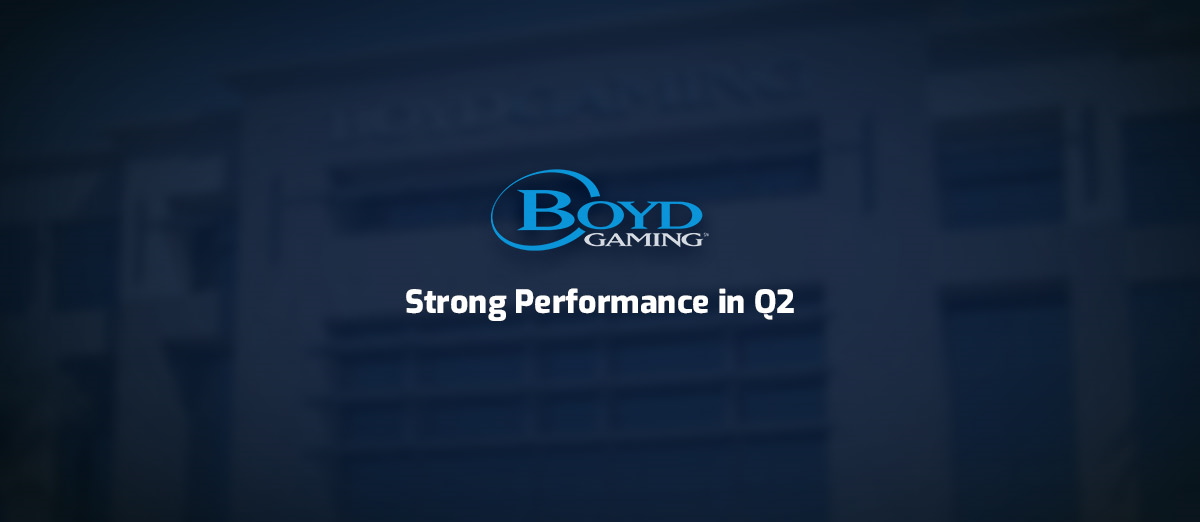 Gambling operator Boyd Gaming (NYSE: BYD) has announced revenues for the second quarter of 2021, totaling $893.6 million. The figure is a huge increase from the same period last year, which saw revenues of $209.9 million as businesses struggled to cope with the effects of the coronavirus.
The company's reported net income grew to $113.7 million; quarter 2 last year saw a net loss of $108.5 million. Boyd said that its 2021 pre-tax income was affected by charges of $65.6 million, which were imposed due to early extinguishments of debt.
The company's total adjusted EBITDAR was $385.4 million for Q2 2021, up from the dismal $16.1 million that was registered during the same period last year.
The adjusted earnings for Q2 2021 were $175.2 million, compared to the adjusted loss of $110.5 million in the same period last year. Furthermore, adjusted EBITDAR margins after corporate expense were 43.1% this year.
Boyd announced that all three of its operating segments have set all-time records for operating margins and that the Las Vegas Locals and Midwest & South segments also registered all-time records for adjusted EBITDAR.
As of 30 June 2021, the company had $334.5 million of cash on hand and total debt of $3.39 billion.
Our second-quarter results reflect the strength of our operating strategy as our streamlined cost structure, enhanced capabilities, and focus on our core customers all continue to drive strong results throughout our portfolio.  We are encouraged the strength from the first half of the year has carried into July and are confident in our ability to continue delivering robust levels of EBITDAR and margin performance. These outstanding results are a tribute to the hard work of the entire Boyd Gaming team and their shared dedication to our transformed operating model, which will continue to create long-term value for our stakeholders.