Casino Barrière Montreux Enters iGaming with Gamrfirst Launch
Switzerland land-based operator Casino Barrière Montreux has launched its new online casino platform Gamrfirst with Gamanza's GaminGenius Platform in the country.
The casino operator unveiled its Gamrfirst brand earlier this month at its land-based casino Barrière Montreux on the banks of Lake Geneva, Switzerland.
As the latest Swiss casino to enter iGaming, the operator states that Gamrfirst was established to reflect its promise to run a 'consumer-first approach' that is all about caring for players.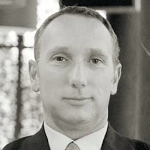 The launch of our online casino site Gamrfirst is the culmination of a committed collaboration between the teams at Casino Barrière Montreux and Barrière headquarters, supported by a close relationship with our technical partner Gamanza, the leader in the Swiss market. As for Casino Barrière Montreux, our strong ambition with Gamrfirst is to offer our clients a unique gaming experience based on the high standards of the Barrière Group, thus positioning the brand as one of the main references in the Swiss market.
Gamrfirst is built with Gamanza's ISO 27001 certified GaminGenius Software, which features an accounting platform with a comprehensive compliance framework, regulatory data vault, payment gateway, and real-time CRM.
We are really proud of this partnership – Casino Barrière Montreux is a world-renowned establishment, and the Barrière Group is a prestigious brand internationally, so it's very humbling for us at Gamanza. It's fantastic to work with such a professional organization, and launching Gamrfirst was a perfect way for our team to celebrate the close of 2021. Now we are really excited to help the brand grow in 2022 and beyond.