Cleaner Arrested Following $700k Jewelry Theft at Vdara Hotel and Spa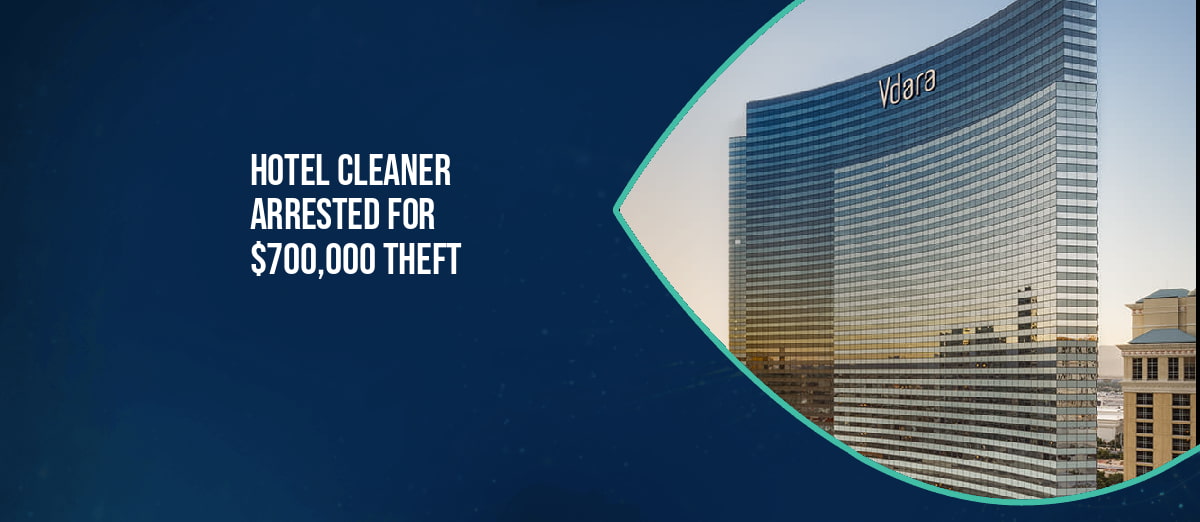 LISTEN TO THIS ARTICLE:
A housekeeper at the Vdara Hotel and Spa in Las Vegas is facing charges of burglary and grand larceny after she allegedly stole $700,000 worth of jewelry.
The arrest report states that the burglary happened on May 6. According to the victims, they requested that their room be cleaned at 6:30 pm. The three men left the hotel and returned at 11 pm. They reported that they found their bags inside out, the beds half-made, and cleaning supplies left behind. Furthermore, they reported that Rolex watches, a Piguet watch, a Cartier watch, seven diamond Cuban Links, two Cartier bracelets, and a gold ring were all missing.
The victims told the police that they usually hide the jewelry inside a computer case that is hidden inside their other bags. The bags were placed between the room's window and one of the beds. They "made it a point not to leave any of their jewelry out in the open," but on one occasion, it was visible when the housekeepers were there.
The police tracked the key cards used by casino staff to identify Amanda Melendez as the suspect. According to police, she received a phone call from the Nevada Department of Corrections on a recorded line from a man whom she called "Daddy", "Master," and "King".
The police say that on the recording, she can be heard saying that she was cleaning when she found a "Rollie and other S***". Investigators believe that the call was held as the robbery was taking place, as it is possible to hear bags being opened and objects being moved. She then said that she "would make the room look like a tornado" before clocking out and leaving.
Hotel Security and Guest Safety
It's important to remember that each casino and hospitality establishment may have its own specific security measures and protocols in place, which can vary depending on local regulations and industry standards. The incident described may serve as a reminder for establishments, including casinos, to remain vigilant and continuously adapt their security strategies to minimize the risk of theft and ensure the safety of their guests and assets.