Colorado Governor Rejects Casino Credit Bill Citing Ethical Concerns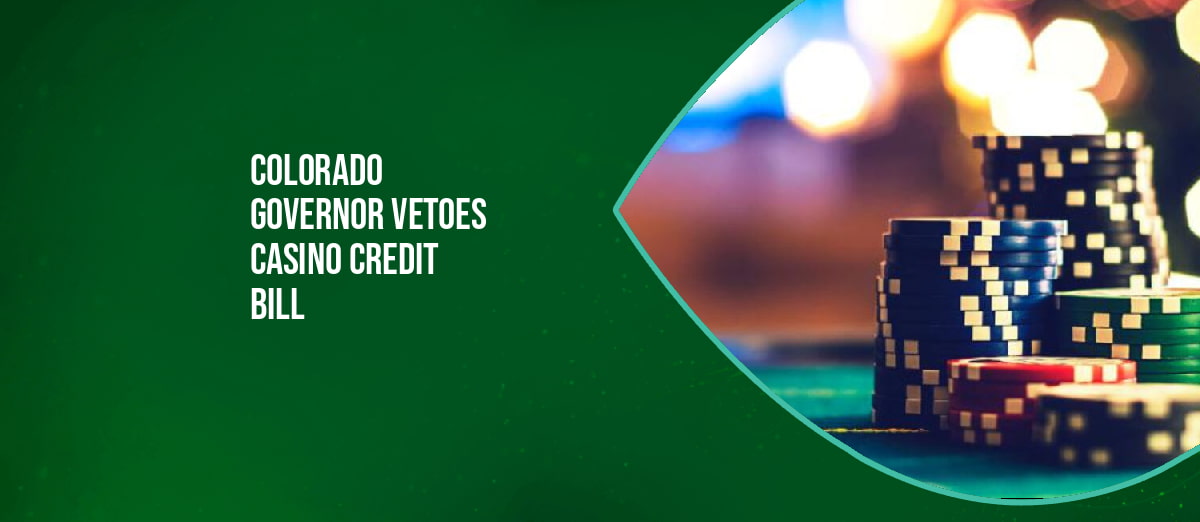 LISTEN TO THIS ARTICLE:
Colorado Governor Jared Polis has vetoed a bill that would have permitted casinos in the state to lend money to their patrons and extend lines of credit.
The bill, known as SB23-259, underwent a legislative rollercoaster, with lawmakers initially opposing it, changing their stance, and eventually passing it to Governor Polis for approval.
However, Governor Polis found the bill to be highly inappropriate and impossible to approve. His strongest opposition to the bill arose from ethical and legal concerns. He raised a critical question about how the state could protect individuals with gambling or substance disorders when they have access to credit, potentially enabling them to continue playing.
Governor Polis acknowledged that he himself had previously expressed support for the bill, believing it could attract more tourists to Colorado and benefit local businesses and the state.
The initial intention was to offer convenience to high rollers and VIP customers who may be more inclined to visit Colorado casinos if they could obtain credit in advance rather than carrying large amounts of cash.
However, Governor Polis felt that the bill did not properly address the target demographic. He believed it should have specifically focused on attracting out-of-state high rollers rather than opening the door to local residents accessing credit for gambling purposes. The governor's veto was driven by concerns about the potential negative consequences of enabling casinos to interact with their patrons through credit extension.
The rejection of the bill is a setback for lawmakers who had hoped for its approval and the positive impact it could have on the state's casino industry. The bill will likely have to wait for the next legislative session to be reconsidered.
Colorado's casinos have been striving to attract more visitors from neighboring states such as Wyoming, New Mexico, Arizona, Nebraska, and Kansas. However, Governor Polis was not convinced that SB23-259 was appropriately tailored to target out-of-state high rollers, which was his expected focus for attracting VIP visitors. The lack of specificity in the bill's language contributed to the governor's decision to veto it.
Governor's Ethical Stand and Responsible Gambling
Governor Polis's veto reflects his commitment to upholding ethical standards and protecting vulnerable individuals from potential harm associated with excessive gambling. While the bill aimed to provide convenience to certain casino customers, the governor's concerns regarding its broader implications led to its rejection.
For now, Colorado will maintain its current regulations prohibiting casinos from extending lines of credit to patrons. The decision underscores the importance of responsible gambling practices and ensuring the well-being of individuals who may be at risk of developing gambling disorders.