Entain Announces £100m Investment in Innovation
Entain, the international gambling operator, has announced a new global innovation hub, Ennovate, which aims to develop new experiences for customers.
The first of the labs is set to open in London, and through the new Ennovate program, Entain will be investing up to £100 million in innovation projects, start-up investments, and collaborations with UK, European and global partners. A total of £40 million has been specifically earmarked for UK investments.
The lab, which will open this spring, will be based in Charterhouse Square, Farringdon, and it will be home to an innovation technology team who will be working with Entain's commercial and not-for-profit partners.
A major part of the new lab will be an "Experience Zone" where customers, investors, partners, and employees will be able to try the latest sport, gaming, and interactive entertainment technologies from Entain. Initially, the new products and experiences, including NFTs and VR arcades, will be showcased through partnerships with Verizon, BT, and Theta Labs.
The lab will also be hosting a number of accelerator and incubator programs together with not-for-profit and ESG (Environmental, Social, and Governance) partnerships. In addition to support and funding, partners will also have access to Entain's technical expertise and will be offered working space in the hub.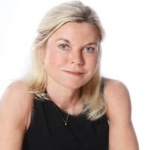 We want to lead the way with new, exciting products and experiences for customers and use our cutting-edge technology to pioneer innovations in sport, gaming, and interactive entertainment for the metaverse. We also want to use our position as a global technology leader to help drive innovation more widely. Working with partners around the globe, Ennovate will demonstrate how Entain's industry-leading technology can both revolutionize experiences for consumers and deliver real benefits to society.