The iGaming Market in France Reports Growth in Q3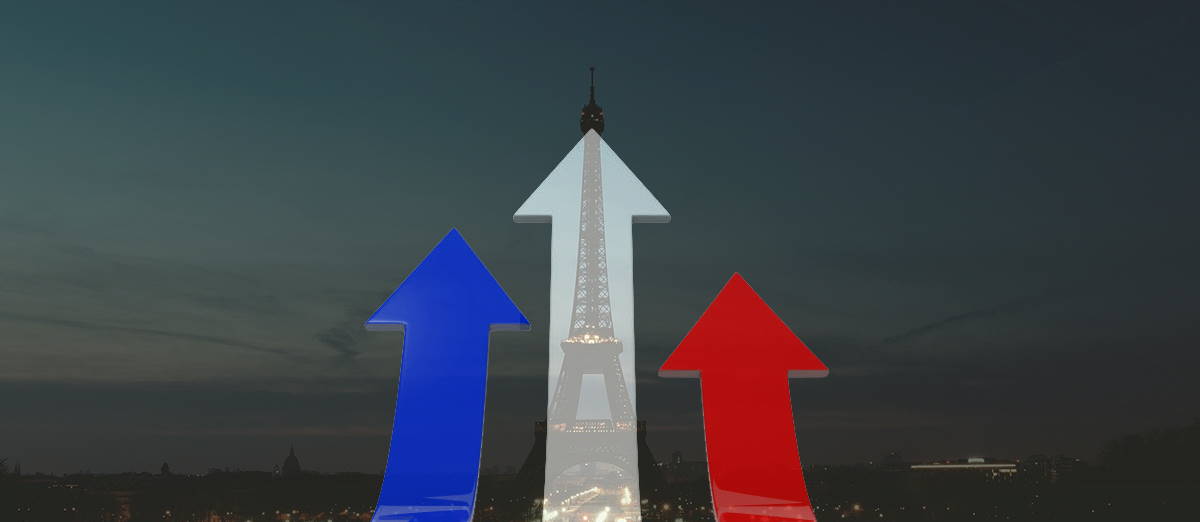 There is good news from the French online gambling industry, which appears to have recovered from the problems caused by the coronavirus pandemic. The market saw revenue increase by 17.1% year-on-year in the third quarter, with poker doing particularly well.
Revenue reached €405 million for the three months to September 30, an increase of 25.4% from the second quarter, when a national lockdown disrupted the sporting calendar. Following the publication of the figures, the French gambling regulator L'Autorité nationale des jeux (ANJ), called it a "spectacular recovery", and pointed out that there was a 29.3% increase in active player accounts, to 2.7 million.
The majority of money bet was on sports. Sports betting increased by 49.3% to €1.62 billion, with €1.03 billion of that bet on football. A massive €31 million was bet on the Champions League final between Bayern Munich and Paris Saint-Germain. The number of active sports betting accounts was up 36.8% to 2.2 million, and there was sports betting gross gaming revenue of €228 million, up 6.5% year-on-year.
As mentioned, poker also performed admirably, with strong showings in all three quarters. The number of players increased to 880,000 and operators generated revenue of €90 million, up 36.4%, of which €66 million came from tournaments and €24 million came from cash games. However, this was a drop of 36.6% from Q2's revenues of €142 million.
In Q3, customers bet €363 million on horse racing after events resumed in May, which brought in revenue of €87 million, an increase of 31.8% year-on-year.
In general, for the first three quarters of 2020, French iGaming GGR increased 11.3% to €1.16 billion, even with the disruptions caused by the pandemic.
However, with the country currently under lockdown, the president of the ANJ, Isabelle Falque-Pierrotin, warned that the regulator expects the industry to increase its player protection measures and said that there must be "greater accountability from operators."
Unlike the first lockdown, sports and horse race betting gambling offers are widely available and this situation can constitute a breeding ground for the development of excessive or risky practices for people weakened by this unprecedented context.