Gambling Conferences and Events to Look Forward to in 2022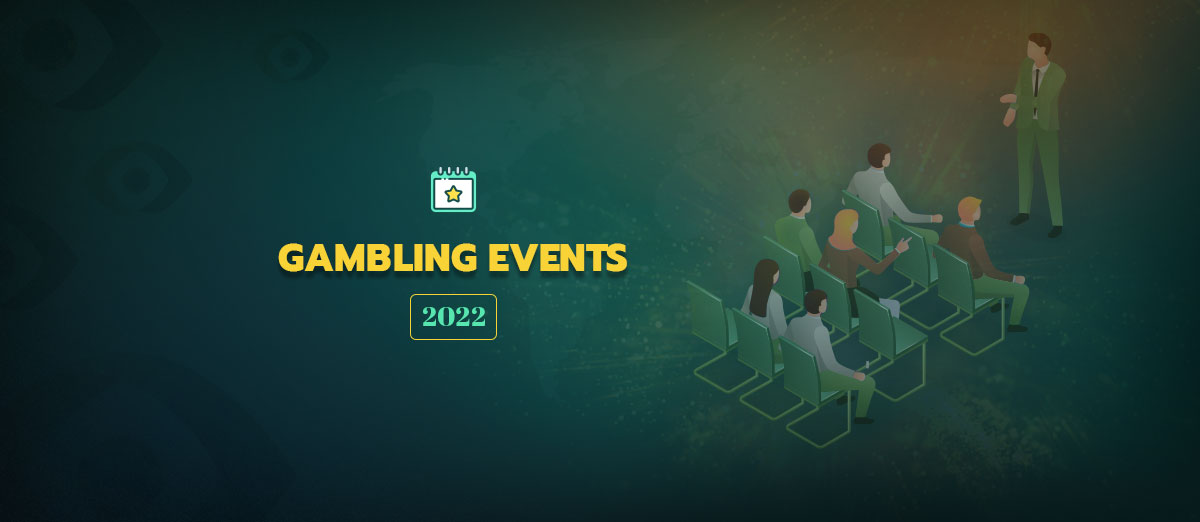 Before the Coronavirus pandemic, there were always several gambling conferences and summits each year. Recently, there has been a gradual return of in-person events, and several are scheduled for 2022. Here we shall take a look at some of the major iGaming events you can look out for.
The highly-anticipated iGB Affiliate conference in London was supposed to be held in February. However, due to the Covid pandemic, the event has been postponed for the spring. It brings together operators and affiliates from the iGaming industry for a major exhibition, a series of talks, an awards ceremony, and more. It will be the first time that the event has taken place since 2020, but in the past, it has always attracted thousands of visitors from across the industry. Full details are yet to be announced, but it is sure to be a must-attend event.

Running simultaneously is ICE London, at ExCel London. It promises to be the largest global gathering of gaming operators in Europe. It is comprised of a massive exhibition together with masterclasses, talks, networking opportunities, and far more.
In March, you can head to Athens for the Greece Gambling Conference. The event will focus on the Greek gambling market, examining regulations, the difficulties the market presents, its potential, and more. The summit will include a demo area with products and services, and there will be a series of talks from industry leaders, including representatives of the European Casino Association and SkillOnNet.

A highlight is always the CasinoBeats Summit, which will be taking place from April 26 to 28 in Malta next year. More than 2000 senior executive delegates are set to attend the conference that will be looking at online slots, live casino, and poker in particular. There will also be a heavy focus on product and game development. The conference will incorporate an exhibition space, networking opportunities, and the Game Developer Awards.

Not all of the events are taking place in Europe. Eventus International is running the All American Sports Betting Summit from May 26 to 27 in New York. As the title suggests, it will be focusing on the American sports betting industry, and based upon previous editions, it is set to attract some fascinating speakers.

For many, the biggest event of the year is always iGB Live! 2022's edition is taking place from 5 to July 8 in Amsterdam. It is expected that there will be more than 120 exhibitors at the event and more than 6000 attendees. There will be a packed schedule of talks and networking events designed to attract people from all areas of the gambling industry.

There are bound to be many exciting events in the second half of 2022 as well, but for now, the above should be enough to start filling up your schedule.