GAT Expo to Spearhead the Latin American Gaming Boom in 2024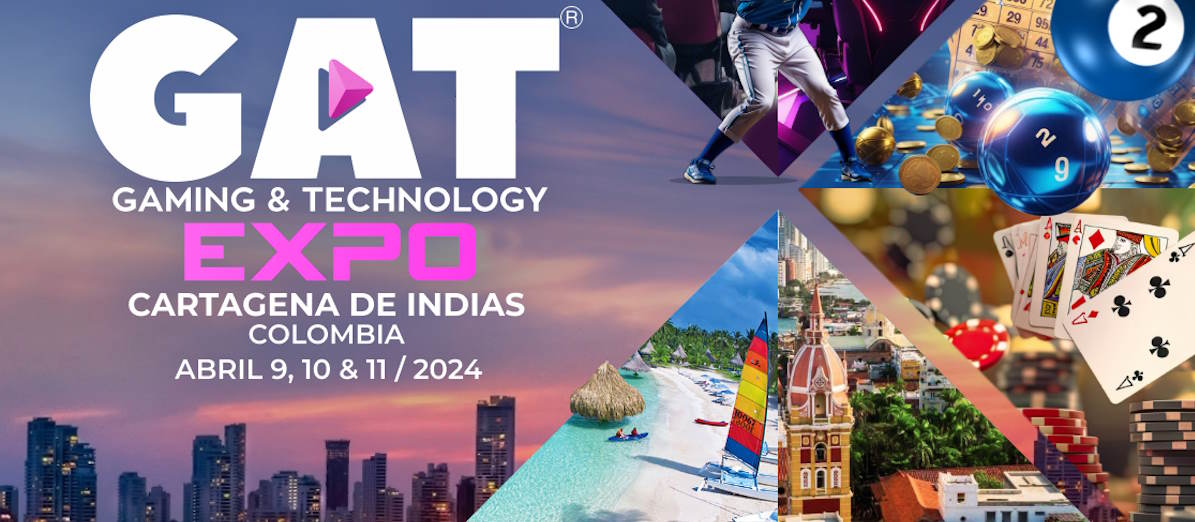 LISTEN TO THIS ARTICLE:
The gaming landscape in Latin America is poised for a dramatic shift in 2024, with the Gaming and Technology Expo (GAT) at the forefront. GAT is gearing up to showcase the burgeoning online gaming and entertainment industry across Latin America. This initiative is not just limited to Colombia's traditional trade show clients but also includes companies eager to tap into the rapidly expanding LATAM gambling markets.
Elevating Gaming and Esports in Latin America
GAT's marketing team is embarking on an ambitious journey, starting with a presence at SIGMA in Malta, the largest online gaming fair today. Following Malta, they will head to CIBELAE in Lisbon, continuing their mission to promote GAT events in Europe.
2024 marks a pivotal year for GAT with the Cancun Center in Mexico hosting an unprecedented event on November 27th and 28th. This event is set to feature a diverse array of exhibitors, from equipment for land-based casinos to online sports betting platforms, virtual games, e-sports, and skill-based games.
This convention will serve as a melting pot for various industry stakeholders, including associations and authorities, highlighting the development opportunities in the gaming industry across Latin America, from Mexico to the Caribbean and Central America. Jose Anibal Aguirre, CEO of GAT, expressed excitement over this new venture, noting that renowned companies like Pragmatic Play, Amusnet Interactive, Evenbet, and Mobadoo have already confirmed their participation.
Further south, the GAT Expo Cartagena in Colombia will reopen its doors in 2024 at the Las Americas Convention Center on April 9th-11th. The venue, boasting over 6000 m² of exhibition space, will feature a special pavilion dedicated to esports, attracting a wide array of organizations, communities, and authorities. This space will host tournaments, simulations, and stands, creating a vibrant esports universe. High-profile participants include Win Systems, EGT, BYA Group, Mer Design, Pragmatic Play, and many others, with sponsors like Pragmatic Play, BetConstruct, and Altenar leading the way.
Showcasing Gaming's Future in Punta Cana and Bogota
Following the events in Malta and Lisbon, the GAT team will head to The Westin Puntacana Resort & Club for the GAT Showcase Punta Cana on June 27th and 28th, 2024. This meeting will focus on regulatory issues in the Dominican Republic, a key market for the industry, especially given the recent surge in the floating population visiting the island. The event will also cover the vital topic of money laundering control in the gaming industry.
In addition to these international showcases, GAT maintains its stronghold in Colombia with the GAT Showcase Bogota. This event consistently attracts a loyal following, including exhibitors, sponsors, operators, and suppliers, who are deeply entrenched in the Colombian and neighboring markets, as well as new brands interested in the Latin American gaming boom.
As GAT Expo 2024 approaches, it stands as a testament to the dynamic and evolving nature of the gaming industry in Latin America, highlighting the region's potential as a powerhouse in the global gaming market.