Greenwood and Philadelphia 76ers Extend Deal to Be Official Partner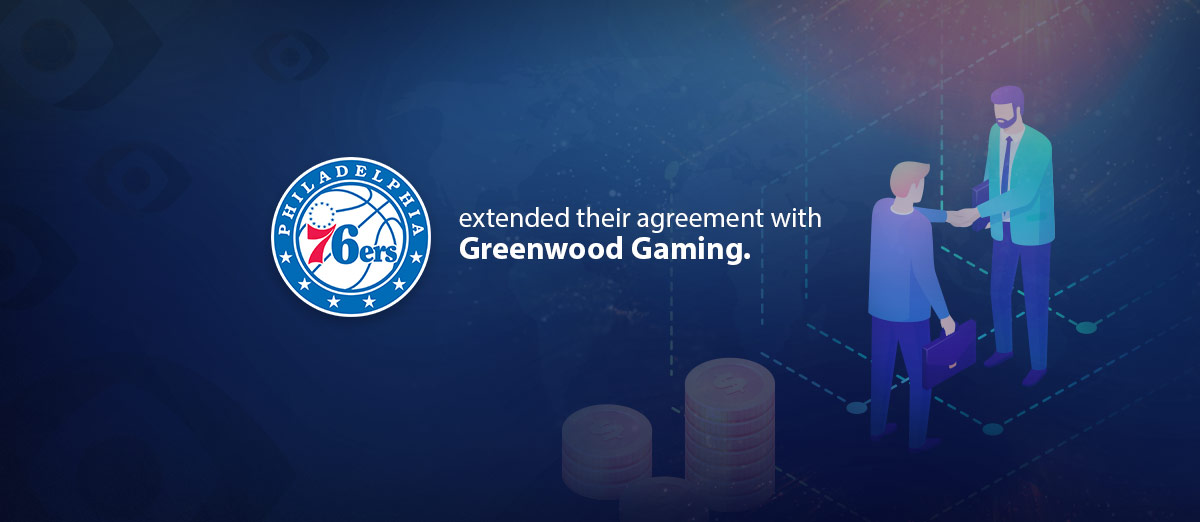 Greenwood Gaming has extended its agreement with the leading NBA team, the Philadelphia 76ers, to continue to be an Official Partner of the basketball franchise.
Greenwood Gaming is the parent company of Parx Casino and betParx and the deal relates to these 2 brands, who will be Official Banner Partners of the 76ers. Parx Casino will be the Official Local Casino of the team, and betPARX has been named as the 76er's Official Winning Partner.
As part of the agreement, Parx Casino will be offering fans the chance to enjoy a unique gameday experience at its Philadelphia-based casino. The casino will host parties at its Liberty Bell Beer Garden where customers can enjoy watching live 76ers games. Past great NBA 76ers players will be on hand to help host the event for those customers in attendance.
Fans lucky enough to be at the casino during a 76ers matchday hosting event will also receive free casino chips and a complimentary drink, to be enjoyed at the Parx Casino.
Parx Casino is excited to continue our relationship with the 76ers. Our partnership has been very productive and the 76ers business team is a great partner to work with. We look forward to continuing to be their Official Local Casino and Official Winning Partner as they continue their quest for an NBA title!
The agreement will also see betPARX offer a signup $20 casino bonus for all 76ers fans who sign up to the sportsbook app during the first week of the NBA season. Plus, fans can get a bonus code from the NBA official site and have the chance to win a sum of up to $76 as a casino bonus, to be enjoyed at the online tables.
betParx has been an incredible partner of the Philadelphia 76ers as they truly understand the passion and energy of our fan base, We are thrilled to have betParx and all of its offerings as an official 76ers Banner Partner. Through this extension, we look forward to sharing the betParx experience with our fans for many seasons to come.