Hacksaw Has Been Granted a B2B Gaming License in Sweden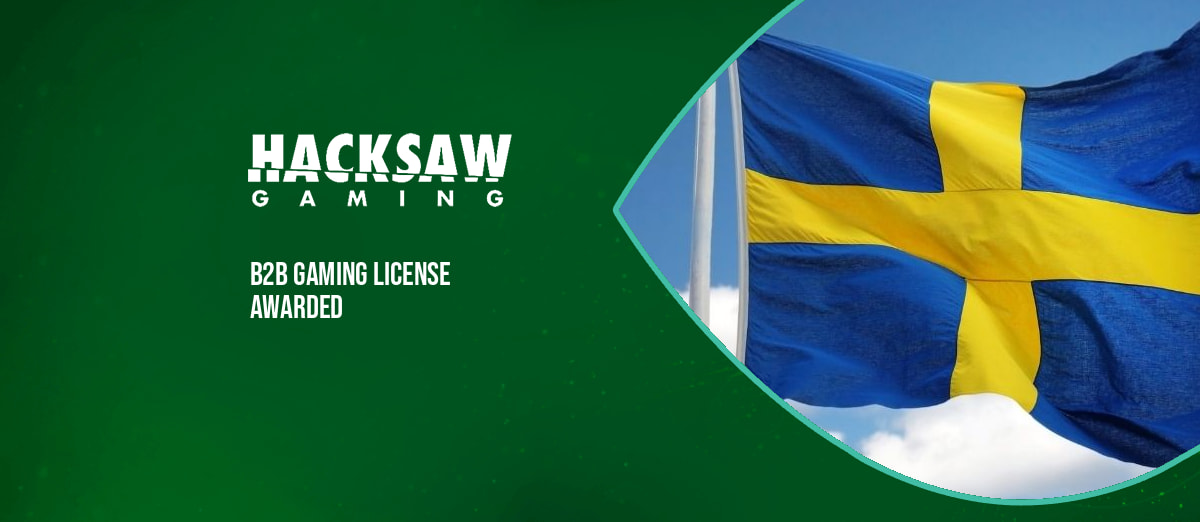 LISTEN TO THIS ARTICLE:
Hacksaw Gaming, the iGaming supplier, receives approval from the Swedish Gaming Authority (SGA) for a B2B Gaming License, which will allow the provider to continue operations in the region.
The SGA is attempting to make sure the gambling sector in Sweden is regulated and requires that all gaming suppliers are licensed with B2B supply approval by the start of July. The SGA has stated that this move is primarily to ensure the welfare of customers who wish to enjoy a wager in a trusted environment.
Hacksaw Gaming already has a presence in Sweden following a recent deal with Glitnor, and the developer sees this market as important for the overall growth of the company in Europe. The approval of this new license allows Hacksaw to maintain and potentially increase its footprint in the Swedish region.
Related: Hacksaw partners with Glitnor to expand its Swedish footprint.
Acting fast has given us a head-start on the competition. We are delighted to be among the first providers to obtain a full Swedish B2B gaming license, allowing us to build from a position of strength in the fast-growing market. We're now looking to ramp up our efforts in Sweden by securing partnerships with even more top-tier operators to expose our games to a wider audience.