IGT's 2023 Outlook Remains Excellent After Promising Q2 Results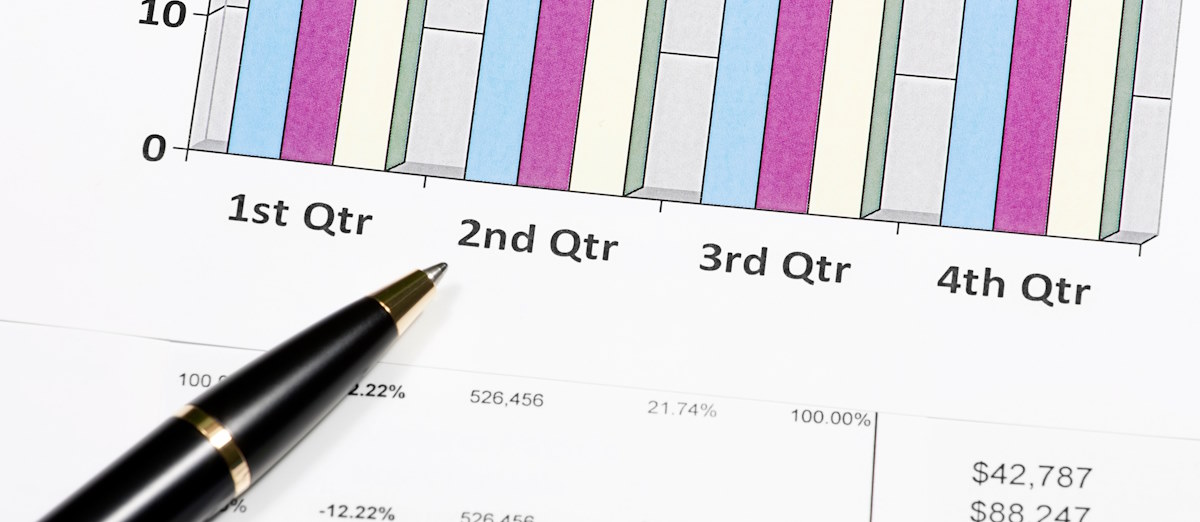 LISTEN TO THIS ARTICLE:
International Game Technology PLC (IGT) announced its second-quarter and first-half results, highlighting solid revenue and profit momentum across all business segments.
Vince Sadusky, the CEO of IGT, expressed confidence in the company's performance, attributing it to key strategic initiatives and growing demand for the company's compelling content and solutions.
IGT reported consolidated revenue of $1.06 billion for the second quarter, a 3% increase from the previous year's $1.02 billion. The company's Global Gaming revenue surged by 13% to $373 million, and PlayDigital revenue saw an impressive 38% increase, reaching $59 million. Despite a 4% decline in Global Lottery revenue, the net revenue growth was 8% when excluding the impact of the Italy commercial services sale in September 2022.
Our year-to-date performance showcases the strong cash generation of the business. We have a solid foundation to build from as we continue to invest in our growth objectives, further reduce debt, and return capital to shareholders.
With this confidence in their financial position, IGT's management has decided to raise the full-year 2023 revenue and operating margin outlook.
Conquering Milestones in First Half of 2023
The company achieved several significant milestones during the first half of 2023, which contributed to its growth. IGT secured a 10-year brand licensing extension with Sony Pictures Television, granting exclusive rights to the legendary Wheel of Fortune® brand across Gaming, Lottery, iGaming, and iLottery.
Additionally, they obtained non-exclusive rights to distribute Wheel of Fortune content for free-to-play social casinos. Furthermore, IGT won prestigious awards, including "Sportsbook Supplier of the Year" at the 2023 SBC Awards North America and the "Diversity and Inclusion" category at the 2023 Women in Gaming (WIG) Diversity & Employee Wellbeing Awards.
The company's focus on innovation was evident through new game launches, such as the Mystery of the Lamp™ on the new PeakCurve™49 cabinet. IGT also introduced the first-ever omnichannel Wheel of Fortune jackpot game in the U.S. and exclusively digital MegaJackpots™ games in Alberta, expanding the omnichannel Powerbucks™ games to Alberta.
IGT's commitment to responsible gaming was underscored by their efforts to diversify and extend their reach in various geographical locations. The company executed a 10-year contract in Malta for lottery technology and instant ticket printing, secured an eight-year iLottery contract in Connecticut, and executed a four-year transition agreement in Belgium with a contract extension in Costa Rica.
Significant Breakthroughs in Finance
The company's financial highlights indicate a positive outlook, with operating income of $251 million, a 10% increase from the previous year. Adjusted EBITDA rose to $443 million, compared to $409 million in the prior year, with improved margins across operating segments. Net income increased to $90 million, compared to $34 million in the prior-year period, translating to diluted earnings per share of $0.23.
Furthermore, IGT demonstrated its commitment to shareholders by declaring a quarterly cash dividend of $0.20 per common share, with a payment date set for August 29, 2023. The company also paid $220 million in final settlement of the DDI/Benson matter in the second quarter, in addition to $50 million paid to escrow in the fourth quarter of 2022.
Looking ahead, IGT announced its Board of Directors' exploration of strategic alternatives for the Global Gaming and PlayDigital segments, aiming to unlock the full value of the portfolio. Additionally, the company presented its expectations for the third quarter, with revenue estimated to be approximately $1.0 billion and an operating income margin of 22% - 23%. For the full year, IGT now expects revenue to be between $4.2 billion and $4.3 billion, with an operating income margin of about 23%.
As IGT remains firmly on track to deliver on its 2025 objectives, investors and industry experts eagerly anticipate further developments in the gaming technology and lottery sector.