Inspired Entertainment Reports $71.3m Revenue for Q2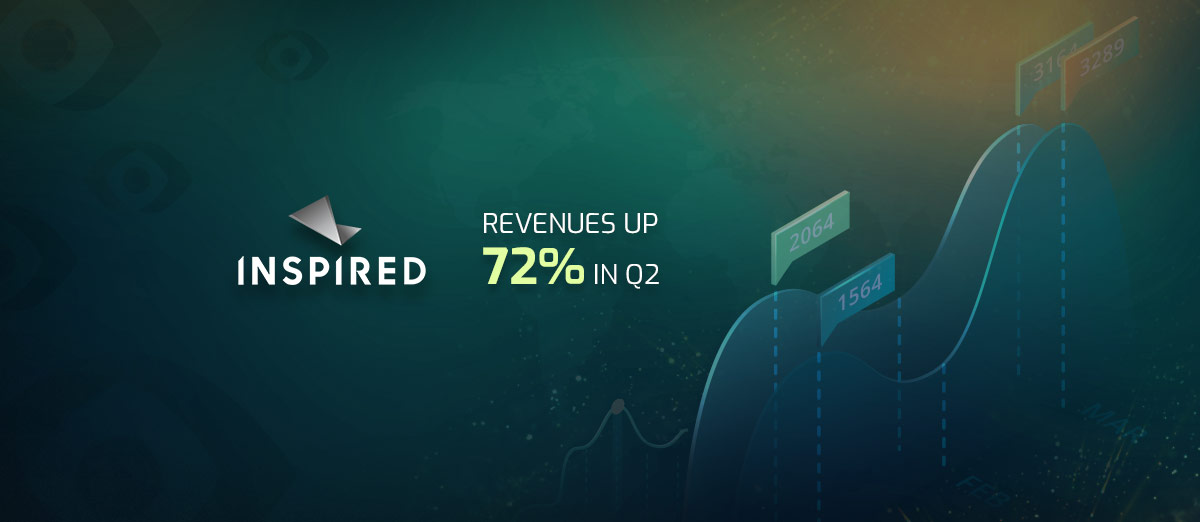 Inspired Entertainment saw revenues of $71.3 million in the Q2 2022, an impressive 72% increase from the same period last year.
According to the group, the increase reflects a continuing of the trends that were evident in Q1, including growth in the company's aggregate online segments, which includes the virtual sports and interactive segments, and the continued strength of its gaming and leisure segments.
Revenue from leisure was the highest total within the overall figure. It was up 130% year-on-year to $26 million. Gaming revenue climbed 57% year-on-year to $25.5 million while virtual sports was up 71% to $14 million and interactive revenue was flat at $5.8 million.
The net income the quarter was $7.5 million whereas in Q2 2021 the company suffered a net loss of $43.8 million. Furthermore, adjusted EBITDA was up 227% year-on-year to $26.1 million and the margin improved from 19% in Q2 2021 to 37% in Q2 2022.
This quarter's underlying performance is a testament to the resiliency of our diversified business model as well as what we perceive to be the continued strength in consumer spending across our segments – notwithstanding ongoing macro trends. Virtual Sports was, once again, the standout in the quarter, producing its fourth record-setting revenue and adjusted EBITDA quarter in a row, with online Virtual Sports doubling year-over-year versus strong comparatives, speaking to our strong product development and increased market penetration. Interactive revenue increased year-over-year on a functional currency basis as we increased our footprint through numerous integrations. In our land-based business, we're delighted to see that customer gross win per unit in betting shops and holiday parks was ahead of pre-Covid levels as consumers continue to frequent betting shops and pubs and are staying local for holidays.