Real Baccarat with Sarati Goes Live on Microgaming Platform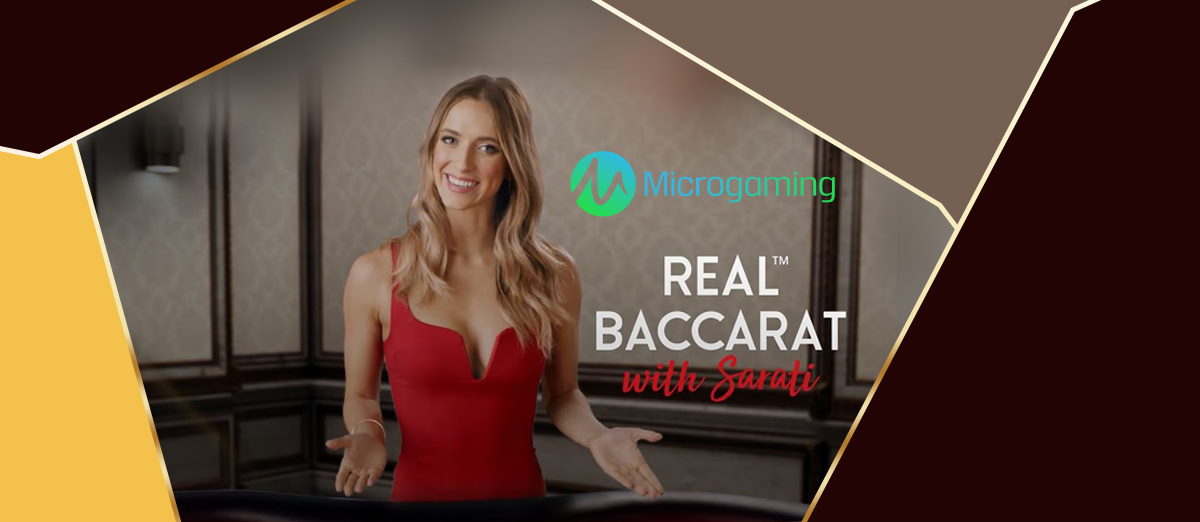 Real Dealer Studios has launched Real Baccarat with Sarati, the latest in the "Real" series of games, which blend random number gaming with the live dealer experience.
While it is a RNG game, it uses real pre-recorded video footage of an actress playing the dealer but it is so extensive and well executed that it gives players the impression that they are playing with a live dealer.
The game is now available to play at Microgaming casinos and is sure to delight all baccarat players. Every possible dealer action, from the dealing of the cards to the squeeze, has been carefully captured resulting in a smooth gameplay experience that is highly realistic and immersive. The dealer herself is excellent, and she will even celebrate wins and commiserate over losses.
Real Baccarat with Sarati has been optimized for both desktop and mobile play, ensuring that players can enjoy it no matter where they are. It follows the standard baccarat rules and it also offers the pair side bet, giving players the chance to win a bit more with each round. Furthermore, the game also includes a number of roadmap scorecards for players who enjoy looking for trends in the cards.
The game is an excellent companion to the Real Roulette series already released by the studio. All of the games have incredibly high production standards, provide a cinematic experience and all the features a serious player could need. There is no doubt that it will prove to be hugely popular with baccarat players.