Venture Group Pushes Changes at 888 Holdings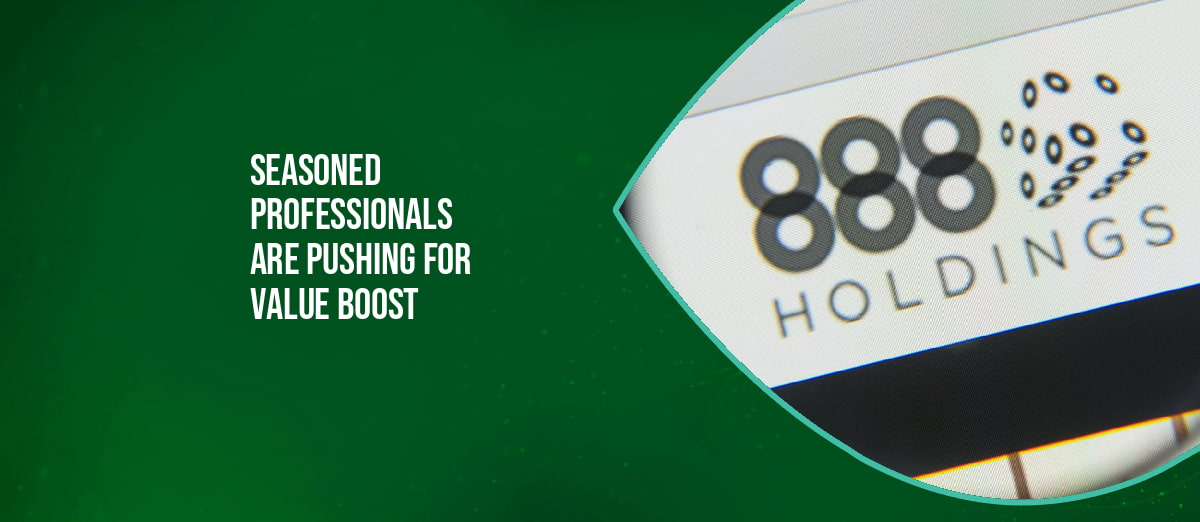 LISTEN TO THIS ARTICLE:
A consortium headed by Lee Feldman, the former chairman of betting firm Entain Plc, is reportedly advocating for strategic changes at 888 Holdings to enhance the Gibraltar-based company's value.
Membership of the consortium FS Gaming Investments includes other seasoned veterans in the gambling industry like Kenny Alexander and Shay Segev. Both of them have served as Chief Executive Officers at Entain, as well as Stephen Morana, a former Director at Entain, and Daniel Shribman, the Chief Investment Officer at B.Riley Financial Inc.
The investor group has already approached 888 with its transformative measures that would elevate the company's value and market position.
Insiders report that the recommendations, if implemented, will impact the leadership and strategic direction of the company. This could lead to the reshaping of the executive team, which could result in new leadership appointments or modifications to existing roles.
Furthermore, 888 Holdings will likely undergo a substantial shift as it aligns with the consortium's visions and objectives.
According to a regulatory filing on Tuesday, the group holds less than a 7% stake in the gambling company.
We welcome the investment of FS Gaming, which we believe reflects the significant value-creation potential in our business. We look forward to updating and engaging with all our shareholders as we continue to deliver against our clear strategic and operational priorities.
888 Holding's Market Situation
888 has not had the best of months. In 2021 the company's market capitalization reached a peak of approximately £1.8 billion ($2.2 billion). However, there seems to have been a decline in its market share after that feat.
In the first half of 2022, the company revealed that its pre-tax profits decreased by two-thirds to £14.4 million. Its shares also dived 10.8% showing that its value has declined by around 60 percent in the last 12 months.
At that time, 888 Holdings attributed its loss to regulatory pressures and loans associated with selling its bingo division and acquiring William Hill's non-US operations, both of which were completed in early July.
However, in April 2023, the company's shares increased by 17.5% as the business performed in line with market expectations.
The company stated that it has proactively mitigated its exposure to interest rates by implementing hedging strategies. As a result, approximately 70% of their interest rates have been fixed for the upcoming three-year period.
This forward-looking approach aims to provide stability and minimize the potential impact of interest rate fluctuations on the company's financial position.