The Extended Marketing Mix for Casinos – Discussion and Implications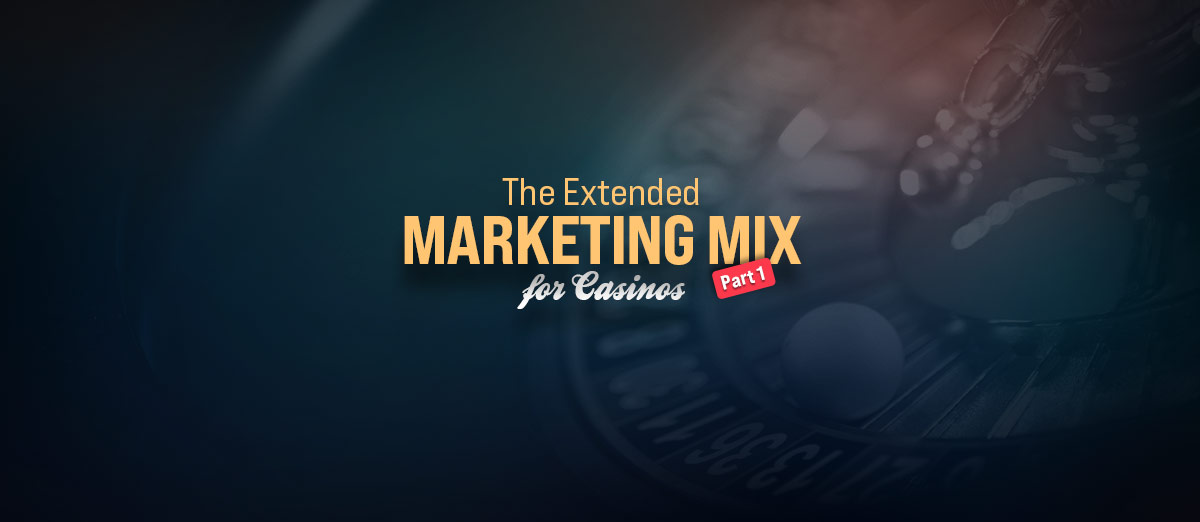 Casino CEOs sometimes adopt a very myopic view of marketing that fails to consider the 7 Ps that underpin marketing strategy and actions. This article explains the relevance and application of the 7 Ps in the context of casinos.
Introduction
I have been observing casino organizations, small and large, for over three decades. As a marketing professional, I must say that I am sometimes disheartened by the level of understanding of marketing fundamentals among some marketing professionals within the industry. While many executives seem very eager to adopt the next big thing—be it big data, AI, or metaverse—they seem reluctant to want to understand the core on which the marketing discipline is based.
This unwillingness could stem from three causes: (1) They think that they know the stuff already; (2) They have made their way to senior leadership through the ranks and have never formally been exposed to marketing essentials; or (3) They believe that established marketing frameworks (which, incidentally, have stood the test of time) are archaic and outdated, and offer little utility.
J. Krishnamurti, one of the brightest philosophers of the 20th century, once said, "The most difficult thing to learn is something you think you know already." With this caveat in mind, I am (re)introducing the 7Ps of marketing to my marketing colleagues within the casino industry. The 7 P framework is as important today as when it was first formulated more than four decades ago.
Evolution of the 7 Ps
For over six decades, the practice of marketing has been visualized as the marketing mix comprising of 4Ps—Product, Price, Promotion, and Place (Distribution). The 4Ps framework was initially proposed by E. Jerome McCarthy (1960) in his book Basic Marketing: A Managerial Approach. To this day, the 4Ps framework is an integral part of almost every marketing textbook.
While appropriate as a framework to use in the marketing of goods, a majority of the businesses today sell services, not goods. It was in the context of services marketing that Mary Jo Bitner (a former colleague of mine at Arizona State University) and Bernie Booms proposed the Services Marketing Mix (1981), expanding the 4 Ps to seven. The authors contend that the extended marketing mix framework accommodates the unique characteristics of services such as intangibility, inseparability, heterogeneity, and perishability.
The casino business is indeed a service. I would call it a service that is in the business of producing commercial experiences for its consumers. To carry out effective marketing, casino executives need an understanding of the 7Ps and the interconnections between them. The 7Ps often referred to as the Extended Services Mix, are depicted in Figure 1.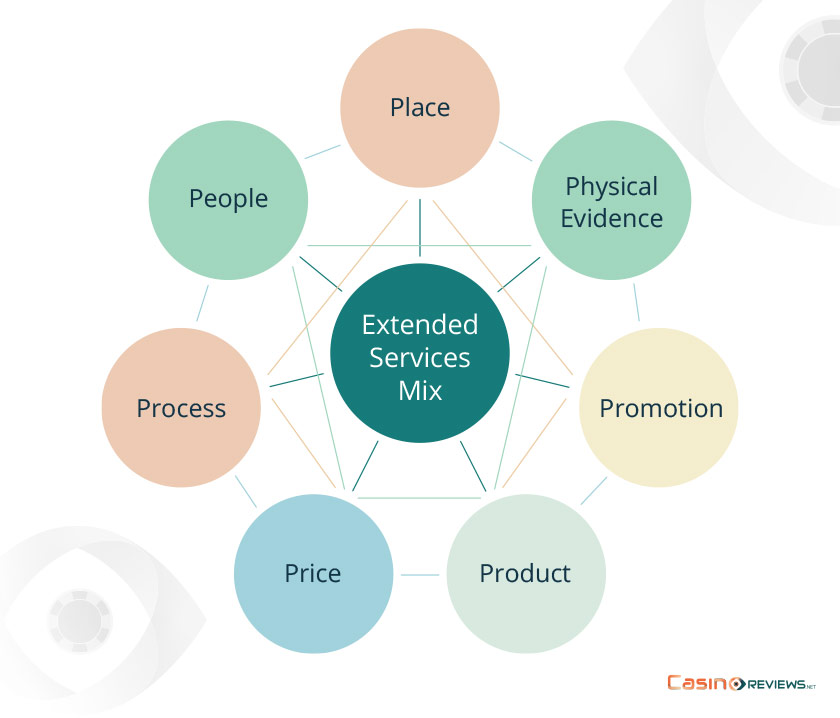 Figure 1: The Extended Services Mix
Description of 7P Framework
The 7P framework for services mix comprises product, price, promotion, place, people, physical evidence, and processes (the latter three Ps being added specifically for marketing of services). A typical integrated casino resort is involved in the marketing of gaming as well as non-gaming services. In towns like Las Vegas, non-gaming revenues are almost twice as large as the gaming revenues. However, to sidestep unnecessary confusion, we shall restrict our discourse to the gaming part of a casino resort and discuss the 7Ps in that context.
Product
The product can be defined as outputs that are produced by the service provider and marketed to consumers. In the casino setting, the obvious core products would be the various casino games that are offered. Examples would be blackjack, baccarat, roulette, poker, and slots. Most casinos would be selling identical basic products though the settings in which the products are sold would vary from one casino to another. Sometimes, local games not popular elsewhere are introduced as part of the core product (e.g., Andar Bahar in Indian casinos and Fan-Tan in China-facing casinos).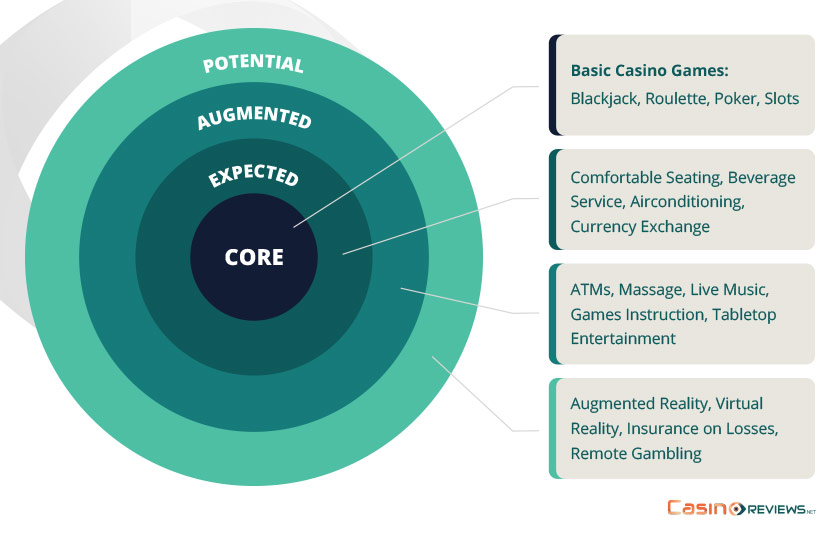 Figure 2: Total Product Concept for Casinos
When visualizing a product, it is useful to think of it as a multilayered entity comprising four layers – the core product, the expected product, the augmented product, and the potential product. Figure 2 illustrates the "Total Product Concept" for a casino.
The core product consists of the fundamental benefit offered in response to casino players' needs or wants. As mentioned earlier, a casino's core product would include the various casino games that satisfy a customer's yearnings for entertainment, excitement, or desire to make money. Thus, games such as blackjack, baccarat, roulette, poker, and slots would constitute a casino's core product.
The expected product describes those attributes that facilitate the delivery of benefits of the core product. These attributes, over time, form a part of customers' basic expectations of the product. Casino customers, for example, expect the seating at the casino to be comfortable; they expect suitable ambient conditions such as temperature, humidity, and pleasant smells. In most casinos, customers would also expect beverage service and a facility for exchanging currencies.
The augmented product delivers a bundle of benefits that buyers may not typically require for the basic fulfillment of their needs. Attributes at the augmented level often serve as product differentiators. For instance, some casinos in downtown Las Vegas offer massages at the tables and feature live music with croupiers doubling as entertainers dancing on the stage in the pits. Many casinos also hold instructional classes for novices who want to learn how to play table games such as Craps and Blackjack, which could be classified as either an augmented product or a tool for sales promotion.
The potential product aggregates all possibilities that, in the future, could become part of the expected or augmented product. Typically, it consists of attributes or features that are in the development or planning phase, as well as those that have not yet been conceived.
Examples are introducing augmented reality and virtual reality as part of traditional casino games, cashless gaming, and offering insurance on players' losses. Potential product attributes can breathe new life into traditional casino products such as slot machines and may even attract a new generation of customers to a casino. For instance, in the very near future, punters can expect to see NFT casino games splashed across the casino floor. This innovation is expected to lure the younger generations to casinos.
Price
Apart from some casinos in Europe and Singapore, which charge entrance fees or membership fees to enter a casino, the prices charged for various "products" by casinos are built into the house advantage (or a combination of house advantage and table minimums). Understanding how house advantage translates into prices is critical as the house advantage and duration of play determine a casino's theoretical win.

House advantage or house edge is defined as the ratio of the average loss to the initial bet (expressed in percentage terms). The house edge or "price" of casino games can change according to jurisdiction, regulations, game rules, level of competition, or even different areas within a casino (e.g., mass gaming floor vs. the VIP areas).
The pricing of casino games can sometimes be quite confusing for casino management and players. The smallest change in house advantage—by tweaking the rules of a game—can yield a casino millions in additional revenue and yet go totally unnoticed by the average gambler.
Let us take some examples from Blackjack. Requiring a dealer to hit "soft 17" (using the ace as the value of one) adds 0.20 percent to the house advantage. Using multiple decks and dealing out of a shoe adds another 0.50 percent. A few years ago, casinos in Nevada began offering single-deck blackjack with a natural blackjack payoff of 6 to 5 instead of the customary 3 to 2. This simple change increased the casinos' house advantage by 1.39 percent.
Sometimes, casinos try to induce players to their property by offering exceedingly attractive prices. One casino in the Southern United States ran a Father's Day Promotion Weekend where it paid 2:1 on a natural blackjack. Professional punters from all over the U.S. rushed to play blackjack at this casino. While the gambling hall was packed, the casino later realized that it had lost tens of millions of dollars at Blackjack tables. Management, until the drop and hold figures were collated, was blissfully unaware that offering double the wager as winnings on a natural blackjack resulted in a reduction in house advantage by 2.27 percent!
Nowhere does ignorance about pricing hurt a casino as badly as in the game of baccarat. Baccarat is usually played by wealthy Asian players who aren't afraid to bet large amounts of money on a single hand. Being a game of chance, fortunes can and do pass both ways across the gaming tables.
In discussing the possible financial impact of baccarat on a casino's liquidity, gaming expert Andrew MacDonald writes, "The house advantage on Baccarat averages a very low 1.3%. An interesting statistic is that 14,981,640 hands need to be played for there to be a 95% confidence interval of results falling between a win rate of 1.25% and 1.35%. If you multiply this number by a bet of $100,000 [typical bet size for a high roller], you require $1,498,164,503,243 in turnover for win rate 'certainty.' An astounding number in anyone's view!i"
Many reputed casinos have failed to consider game volatility in the pricing of their products, particularly when it comes to the game of baccarat. When few players place large bets in a game with high volatility, the results can sometimes be so devastating that the casino could be driven to bankruptcy.
Pricing blunders also occur when offering high rollers discounts on their losses or bonuses on the purchase of dead chips. Dead chips are non-negotiable gaming chips that can be used for gambling but cannot be exchanged for regular chips or cash. In a typical program, the player purchases a certain amount of non-negotiable chips at a discounted rate, usually through a voucher called a chip warrant and uses these chips for wagers just like normal chips.
Once the player has used all the non-negotiables, the remaining regular chips from winning wagers may be redeemed for cash. Being a non-negotiable chip, the mathematics behind the pricing and house advantage for dead chips should be factored in before deciding on the bonus that is offered to playersii.
Promotion
Promotion is the communication function within marketing, and this element is therefore often referred to as Integrated Marketing Communications. There exists a lot of confusion over the scope of promotion in casino marketing. Many casino executives define the function too narrowly as marketing by hosts and direct mail campaigns to spur property visits by customers within the customer database. In reality, a casino's promotion mix should consist of a specific blend of advertising, sales promotion, public relations, personal selling, direct marketing, and other tools used to communicate customer value and build customer relationships.
Advertising refers to any paid form of non-personal communication that can be identified by the sponsor. In many jurisdictions, the advertising of gambling products is prohibited. Casinos try to circumvent this restriction by advertising their hotels, shows, or other attractions. In many communities, every gambling ad is required to have a byline that warns customers about problem gambling. Being a highly regulated industry, extreme care should be exercised while advertising gambling products.
Personal Selling, in the context of casinos, involves the selling activities of casino hosts and player development personnel. These individuals are tasked with building relationships with high-value players and inducing these players to make repeated visits to the casino property. Often, hosts use sweeteners such as ringside seats to boxing fights, slot tournaments, or star concerts to enhance their offer to players. To keep hosts motivated and active, the compensation of a host is partly determined by the losses incurred by players under their portfolio.
Sales Promotion defies exact definition but is understood to include short-term incentives that encourage purchases. The bulk of a casino's marketing expenses is devoted to sales promotion. The various activities casinos engage in by way of sales promotion include prize draws, double jackpot payoffs, tournaments for slots, table games, and golf, guaranteed daily prizes for swiping payers' loyalty cards, and elaborate loyalty programs.
To encourage customers to play table games, some casinos offer bonus pay on certain blackjack hands or hand out coupons that can be used in place of cash on table bets. Slot machines often have the feature of free spins to induce patrons to play specific slot machines. Casinos also engage in customer education by offering free instruction during certain times for games such as craps and blackjack. Educating customers about responsible gambling is another sales promotion activity many casinos practice.
Public Relations are designed to build good relations with the casino's various constituencies. These constituencies consist of the government at various levels, the regulators, NGOs, and the public at large. Public Relations serve to build a good corporate image for the company and serve to stave off unfavorable rumors, stories, and controversies.
Direct Marketing comprises activities used to directly communicate with carefully targeted individual customers with goals of obtaining an immediate response or cultivating lasting customer relationships. Many casinos use monthly, weekly, or daily newsletters to communicate with customers in their database. Oftentimes, different versions of the newsletter are designed for customers based on their tier membership in the casino's loyalty program. At a time when most industries are deemphasizing the use of direct mail as part of their promotional efforts, many casino executives remain convinced that direct mail is still the best means to reach their targeted customers.
Place
This element underpins the locations where the product is made available to customers or the means through which customers can get access to the property. In the case of land-based casinos, it is not possible to have the product available all over the world. However, companies like Las Vegas Sands, Resorts World, and Wynn Resorts have expanded geographically to widen the distribution of their products. The opening up of the casino industry in Macau to foreign participation resulted in access to the large Mainland Chinese market for U.S. casino companies such as MGM, Wynn, and Las Vegas Sands. Prior to COVID-19, these companies routinely earned more than eighty percent of their revenues from Asia.
Location decisions for casinos constitute one of the most important calls that management makes. Many jurisdictions have realized the bargaining power they have over the casino industry and are getting increasingly demanding in their negotiations with potential concessionaires on matters relating to capital outlay, taxes, investment in non-gaming amenities, and responsible gambling measures. Most international casino properties now require billions of dollars in investment, and there is often an explicit commitment made to government authorities as to the measures the casino company will take to increase tourism.
Choosing a site for a casino property involves a two-step approach. First, strategic location considerations are developed to help identify the general types of locations the casino should aim for. Second, tactical considerations are used to choose between specific sites that generally fit the overall location strategy.
The choice of casino location should be consistent with the company's marketing strategy and chosen target segments over an extended period of time. To develop a location strategy, companies use several criteria such as the size of the market, the ethnic make-up of consumers in the casino's catchment area, competitive considerations, and the political exigencies involved. Techniques for preliminary assessment of market potential include Huff's gravity model or variations thereof, regression analysis, and analog approaches.
Tactical considerations involved in casino site location include pedestrian and vehicular traffic, convenience of access for consumers (e.g., public transportation and parking facilities), and availability of labor. Many casino companies in U.S. and Macau organize complimentary bus services to provide customers easy access to their properties.
Despite conducting rigorous a priori analysis of casino locations, these decisions can and often do go wrong. The Aladdin Hotel and Casino on the Las Vegas strip is one example of bad distribution decisions. The property was so constructed that there was no easy access from the Las Vegas Strip walkway to the casino.
Another more recent example is the Silver Heritage's Tiger Resort in Bhairahawa, Nepal, a multimillion-dollar facility that was targeted at upper-middle-class Indians south of the border. Bad choice of location and insufficient analysis of the target market caused the company to spiral into bankruptcy. Developers of this property failed to realize that while techniques such as gravity models yield accurate projections in largely middle-class-dominated societies such as the U.S., they provide little value when analyzing culturally, economically, and socially diverse consumer markets such as India.
Conclusion
Product, Price, Promotion, and Place are the original 4Ps of Marketing. Casino marketing professionals should develop a sound understanding of how these 4Ps come into play in the gaming industry. Consideration of the interrelationships between the 4Ps is important when designing a casino's marketing strategy. For example, casino location will determine customer characteristics (such as culture, propensity to gamble, and socioeconomic status) as well as expected revenues. The product mix offered by a casino will also be largely determined by location—such as the very low table to slot machine ratio in Macau as opposed to Las Vegas.
In the next article, we shall examine how the remaining three Ps of the Extended Marketing Mix—Physical Environment, People, and Processes—impact casino marketing.
It is impossible for a casino operator to have a solid, cogent, and well-aligned marketing strategy without a sound grounding in the 7Ps constituting services marketing.
Read more:
i MacDonald, Andrew (2001). "Dealing with high rollers: A roller coaster ride?", Article posted 18 March 2001 [www.urbino.net].
ii Hannum, Robert C. and Sudhir H. Kale (2004), "The mathematics and marketing of dead chip programmes: Finding and keeping the edge," International Gambling Studies, 4 (1), 33-45.