$68.9 Million Profit for Bally's in Q2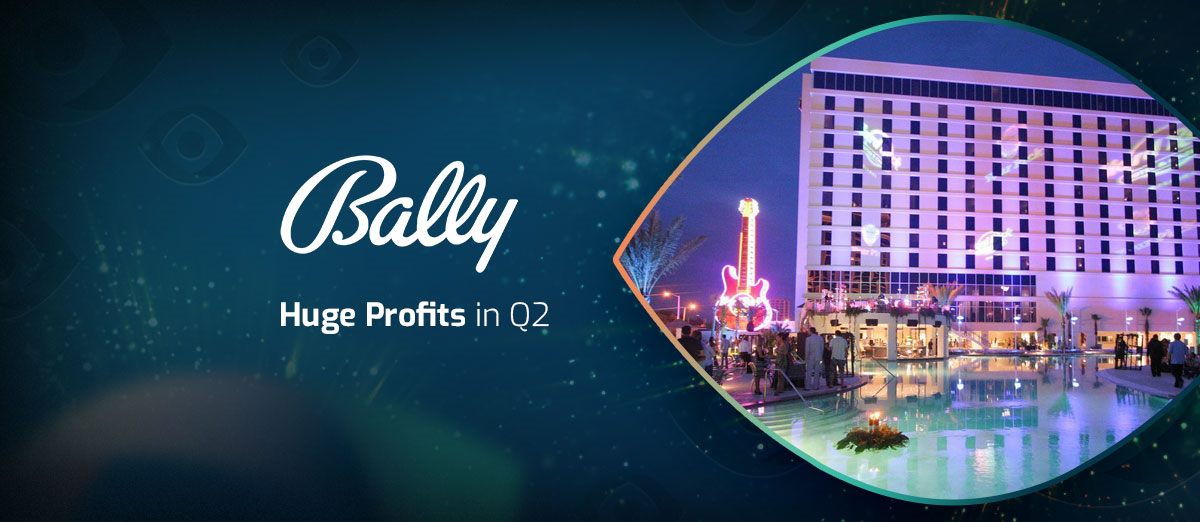 The second quarter of 2021 saw Bally's Corporation report net profit of $68.9 million, a major increase of $92.5 million compared to the same period last year.
Q2 2020 saw Bally's Corporation make a loss of $23.6 million, primarily due to venue closures resulting from the coronavirus pandemic. However, Q2 2021 was the largest revenue quarter in the company's history, with revenue of $267.7 million, 826.3% higher than last year. Of that figure, $132.4 million came from the East segment and $127.9 million from the West segment.
The easing of restrictions boosted the quarter, and all venues were operating at full capacity by the end of it. Last year saw all venues closed between March and June.
Bally's operating expenses grew to $187.2 million, up 275.5% from last year, with general and administrative costs making up the bulk of this at $101.2 million. Gaming costs were $61.7 million, food and drink was $17 million, and acquisition, integration and restructuring costs were $18.4 million. Depreciation and amortization reached $25.7 million.
Overall, operating income was $80.5 million and there was additional income of $15.4 million from other sources, leaving Bally's with gross profits of $95.9 million. After $27 million of income tax, the net profit was $68.9 million.
The quarter also saw Bally's sign off on its acquisition of Gamesys, and that deal should be finalized by the end of the year.
We had record revenue and earnings performance in the quarter and remain confident that we will continue to benefit from rebounding demand across our land-based portfolio. Improved consumer confidence, minimal capacity restrictions and our disciplined operating strategy all contributed to extremely strong numbers across the board in the second quarter. The closing of the Bet.Works acquisition was another significant step in our evolution to become a leading omni-channel provider. We continue to make progress on our transformative acquisition of Gamesys and look forward to closing that transaction during the fourth quarter.