Adesanya's UFC Title Upset Leaves Drake $500,000 Poorer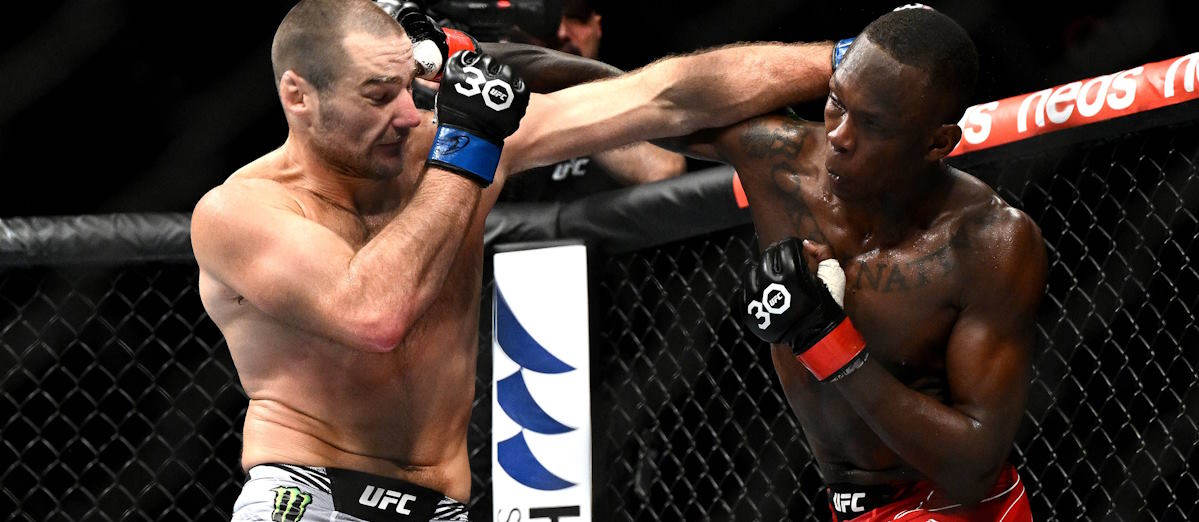 LISTEN TO THIS ARTICLE:
Drake's curse has struck once more, and yet again, Adesanya is the recipient.
Last week, the Canadian rapper posted a bet slip on his Instagram page, which showed a wager of $500,000 wager on Israel Adesanya to defeat Sean Strickland by knockout at UFC 293's main event on Saturday night.
On Saturday, September 9, 2023, the Ultimate Fighting Championship (UFC) made its long-awaited return to Sydney, featuring a 185-pound world title bout at Qudos Bank Arena. The main event saw Middleweight champion Israel Adesanya face off against No. 5-seeded contender Sean Strickland. In the co-main event scheduled for the same night, No-6 ranked hard hitter Tai Tuivasa squared off with Russian contender Alexander Volkov, who holds the eighth spot in the rankings.
Naturally, Adesanya was everyone's favorite to win the fight. Many fight fans had expected the reigning champion to retain his title and "silence" Strickland as Adesanya boasted that he would do. But Drake's bet should have given people a heads-up on what to expect. Although it seemed like he broke the Drake curse on the Denver Nuggets bet, it seems that was only an exception.
At the end of the UFC 293 main event, Strickland sent shockwaves through Israel Adesanya and the entire mixed martial arts community. Although there were no knockouts, Strickland won the fight with a unanimous decision victory (49-46) over Israel Adesanya to become the new middleweight world champion.
Related: Fan Who Chose Drake Concert Tickets over Furniture Gifted $50K
However, Adesanya was not the only loser on Saturday night, Drake, with his half-million bet in the red, also found himself on the losing side.
Drake would still have faced a loss even if Adesanya had tapped out Strickland or won by a decision as his bet was solely based on the former champion winning by knockout. The wager, if won, would have netted him a $920,000 payout.
Drake's UFC losses
Placing massive UFC bets and losing is not strange to Drake. As a matter of fact, that's where the Drake's curse spun from.
Similar to many fight enthusiasts looking to add excitement to their Saturday nights, the millionaire rapper has been making efforts to boost his earnings by selecting winning fighters in UFC pay-per-view events. However, for Drake and every one, this has proven to be difficult.
Last year, the hip hop mogul lost a colossal $2 million bet he placed on Israel Adesanya to defeat his nemesis Alex Pereira at UFC 281.
In March 2023, Drake pitched his tent with Masvidal to beat Colby Covington at UFC 272. The stake cost him $275,000. Last month, the Drake curse continued with a $250,000 bet loss on Nate Diaz to defeat Jake Paul.
Despite incurring huge losses, Drake's UFC betting journey had not been devoid of winnings too. Last year, he won $1m when Adesanya defended his belt against Jared Cannonier. Earlier this year, his huge bets on Adesanya to beat Pereira at UFC 287 paid off, with $2.7million in total winnings.