AdmiralBet and Hamburger SV Agree to Deal Extension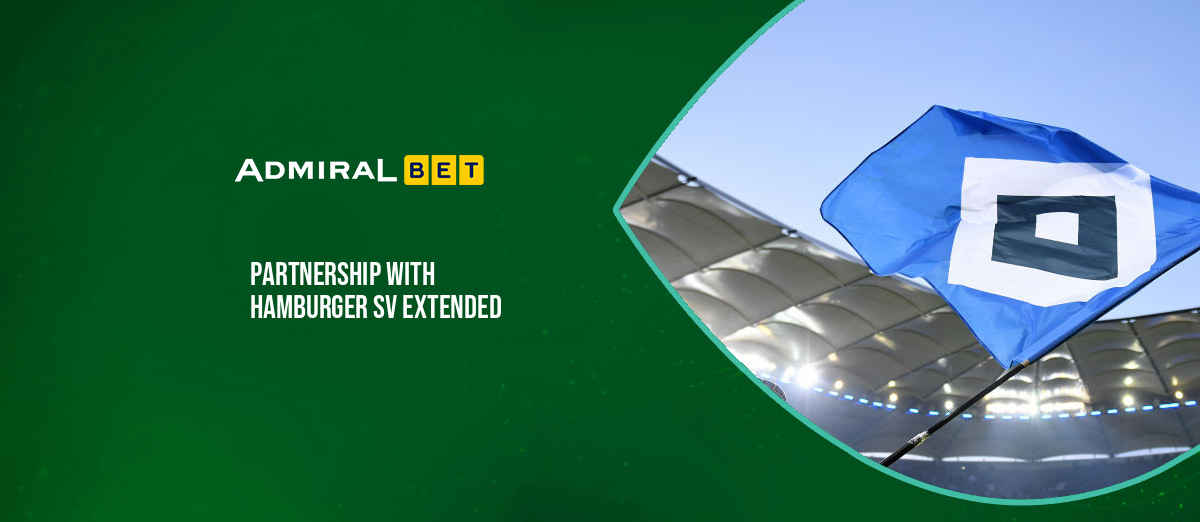 Betting operator AdmiralBet has extended its sponsorship deal with German football club Hamburger SV until 30 June 2024.
Initially signed in 2019, the agreement saw the Novo Interactive owned-operator become the exclusive sports betting partner of Hamburger SV. With the extension of the deal, AdmiralBet will continue to have its branding on video and LED boards at the football club's home stadium, Volkparkstadion.
AdmiralBet will also feed Hamburger SV's digital channels with its promotional content, including its AdmiralBet series.
It is a great honor for us to continue to be a partner of HSV. The fans and the passion for football are our focus. We are underscoring this with the extension of the sponsorship. We are therefore pleased to be able to continue the trusting partnership in the coming season.
By the second half of the club season, AdmiralBet and Hamburger SV will launch the AdmiralBet numbers game. The interactive and engagement tool will enable fans to test their knowledge of Hamburger SV on match days and compete with friends for prizes and rewarding experiences.
The cooperation between HSV and AdmiralBet is characterized by reliability and mutual trust, which illustrates the extension of the partnership to a total of five years. It's exciting to see how joint projects that combine both business areas lead to creative content formats for our fans.
In January 2023, AdmiralBet partnered with CT Interactive in a content deal that saw the latter supply it with its most popular titles in the Serbian market. The same month, it also inked a similar agreement with Endorphina.