Adventuredome Park Celebrates 30 years of Joy on the Las Vegas Strip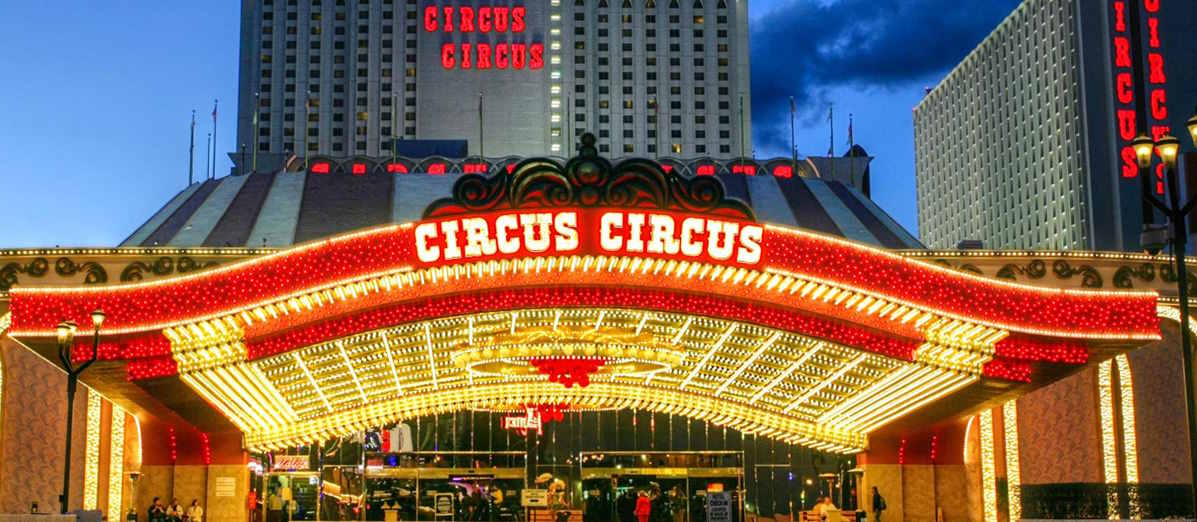 LISTEN TO THIS ARTICLE:
On Wednesday, the 30th anniversary of the renowned Adventuredome at Circus Circus Resort was celebrated with exuberance and nostalgia.
Three Decades of Thrills
To commemorate this remarkable milestone, the indoor amusement park welcomed guests with a special discount on wristbands, inviting them to revel in the magic that has enchanted families and thrill-seekers for three decades.
Since its inception on August 23, 1993, the Adventuredome has been a beacon of family-friendly entertainment on the vibrant Las Vegas strip. What began as Grand Slam Canyon, with a modest collection of four rides, has since transformed into an expansive playground of adventure, punctuated by its crowning jewel, the iconic Canyon Blaster roller coaster.
The park's journey to success wasn't without its twists and turns. Merely a year after its grand opening, the Adventuredome temporarily shuttered its doors to cater to the clamoring demand from its enthusiastic visitors. This decision laid the foundation for a steady expansion, with the park introducing one to two new rides each year, evolving its offerings to keep pace with not only the ever-changing entertainment landscape but with the multiple land-based casinos in Vegas.
Enduring Enchantment
Drawing more than a million visitors annually, the Adventuredome stands as a testament to its enduring popularity. Over the past three years alone, the park has welcomed its guests with open arms and unveiled five new attractions, elevating the guest experience to new heights. The diverse collection of 25 rides, spanning an impressive five acres, ensures that every visitor, young or old, finds something that resonates with their sense of adventure.
We've journeyed through 30 incredible years of fun and excitement. The Adventuredome has not only provided endless thrills but has also etched lasting memories for countless families.
Regardless of age, everyone can find their own slice of joy here. It's a testament to the diversity and appeal of the experiences we offer.
To honor this momentous anniversary, Circus Circus has extended a generous gesture to its cherished visitors. Special $30 wristbands, available throughout the weekend, grant unlimited access to the full spectrum of rides that the park offers. It's a token of gratitude to the loyal patrons who have supported the Adventuredome throughout its journey and a warm invitation for newcomers to join in the celebration.
As the sun sets on three decades of laughter, screams, and shared moments, the Adventuredome remains an enduring testament to the power of amusement in bringing people together. Its legacy of family-friendly entertainment continues to shine brightly on the Las Vegas strip, promising future generations of thrill-seekers a sanctuary of joy, no matter their age.