Amsterdam to Host Eventus International Inaugural eSports Summit
Eventus International has sent out a reminder that its inaugural Fantasy eSports Summit (FeS) is set to take place on 2 – 3 September in Amsterdam, Netherlands. The two-day summit will see some of the biggest names in the industry come together to host discussions about best practices and offer their tips for success. They will be exploring their approaches to investing, business strategies and offering their views on the industry as a whole.
Attendees will have the opportunity to learn how to navigate market uncertainties while preparing for the future. Many of the discussions will examine how to bridge the gap between the gaming community and regulators, lawmakers, media organisations, and marketing and event companies. The aim is to give participants a sense of where the market is headed together with insights into how they can identify future opportunities in emerging markets.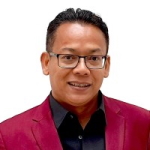 As we all know, COVID-19 brought the world to an abrupt standstill. Our dynamic world became static, the stadiums turned dormant as live sports were brought to a halt across the globe, leaving sporting fans high and dry as most countries restricted public gatherings to prevent the spread of the virus. However, as people were confined to their homes, one sport emerged perhaps stronger than it's ever been before, namely competitive video gaming or eSport. During the pandemic, the gaming and eSports industry seems to have found the right ingredients to flourish, and Eventus International is excited to gather industry experts in September to explore this highly lucrative industry.
About Eventus International
Eventus International organises summits and exhibitions where industry leaders can connect to exchange ideas. The company strives to create forward-looking summits that combine best practice and industry development with engaging content and numerous networking opportunities. It is behind numerous successful events such as iGaming Central America, All-In Gaming Ukraine Summit and GAME (Gaming & Affiliate Marketing Expo).