Aristocrat Leisure Sees Strong Revenue Growth in 2023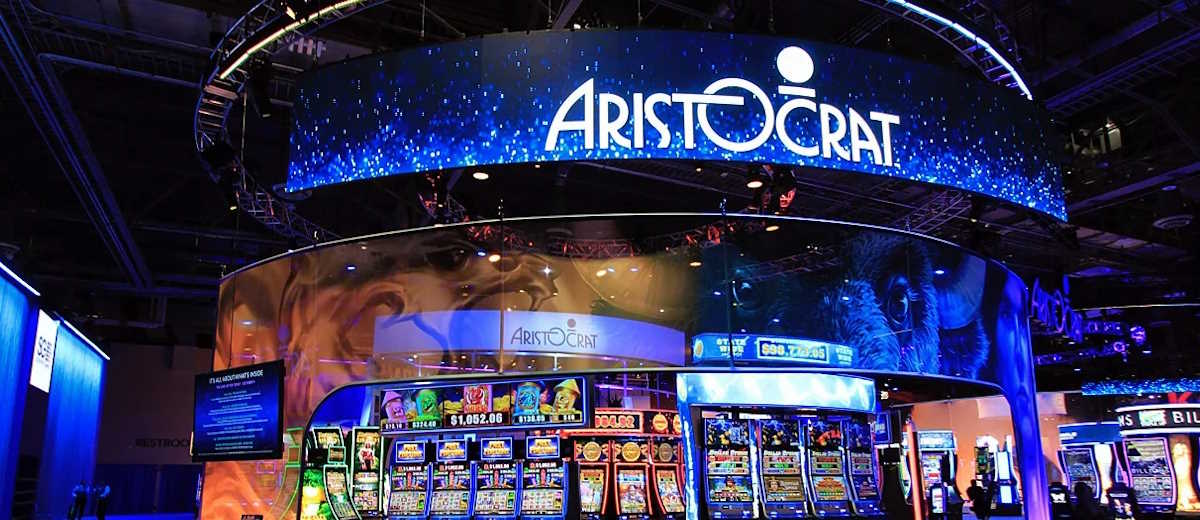 LISTEN TO THIS ARTICLE:
Aristocrat Leisure reported a significant increase in its revenue for the financial year 2023, reaching AU$6.30bn, marking a 13% rise.
This growth is attributed to the company's strategic investments and diversification efforts. The gaming and technology firm experienced growth in several areas, including EBITDA and profitability measures.
Trevor Croker, CEO and Managing Director, highlighted the role of recent acquisitions in driving growth. In particular, the acquisition of Roxor Gaming in early 2023 contributed to the expansion of Aristocrat's Anaxi online division. Additionally, the company is on the verge of completing a $1.20 billion deal to acquire NeoGames.
I'm proud of the high-quality result that we are announcing today. The growth Aristocrat delivered over the period demonstrates the ongoing resilience, competitiveness and diversification of our portfolio and sound fundamentals in the markets in which we operate. At the same time, we have been able to accelerate investment behind our successful growth strategy. The benefit of our strategic investments to grow and diversify Aristocrat was particularly evident. This was underpinned by an exceptional gaming performance which more than offset an extended industry-wide moderation in mobile game demand, again highlighting diversification and scale as fundamental strengths of our business. We continued to invest to grow in attractive adjacencies and verticals, as we build further resilience in our operating portfolio, including through executing our 'build and buy' strategy in online RMG.
Social Gaming Biggest Revenue Source
In the 12-month period ending 30 September, Aristocrat's Pixel United social games business was a major revenue contributor. It accounted for $2.65 billion, or 42.1% of total revenue. Despite a slight decline in global mobile markets and the company's exit from Russia, this segment saw a 2.3% increase compared to the previous year.
Other segments of Aristocrat showed more pronounced growth. For instance, gaming revenue from the Americas increased by 14% to $1.85 billion. This growth was due to North American customers investing more in high-performing products like Neptune Singlea and MarsX Portrait cabinets. Additionally, Class III outright sales and other gaming revenues surged by 32% to $1.80 billion, aided by a quicker-than-expected pandemic recovery in Asia, improved conditions in Europe, and increased product penetration in North America.
Pre-Tax Profit and EBITDA Up
Aristocrat's spending saw an increase, with revenue costs rising by 15.2% to $3.55 billion. Despite higher expenses across various departments, the company achieved a pre-tax profit of $1.67 billion, a 35.8% increase from the previous year.
The net profit, however, was down by 4.8% at $1.48 billion compared to the previous year, influenced by a $592.2 million positive impact from foreign exchange in 2022.
The net profit after tax and before amortization of acquired intangibles rose significantly by 46.7% to $1.54 billion. Normalized EBITDA also saw a substantial increase, rising by 33.2% to $2.11 billion.