Aristocrat Enjoys Strong Performance but Suffers Falling Profits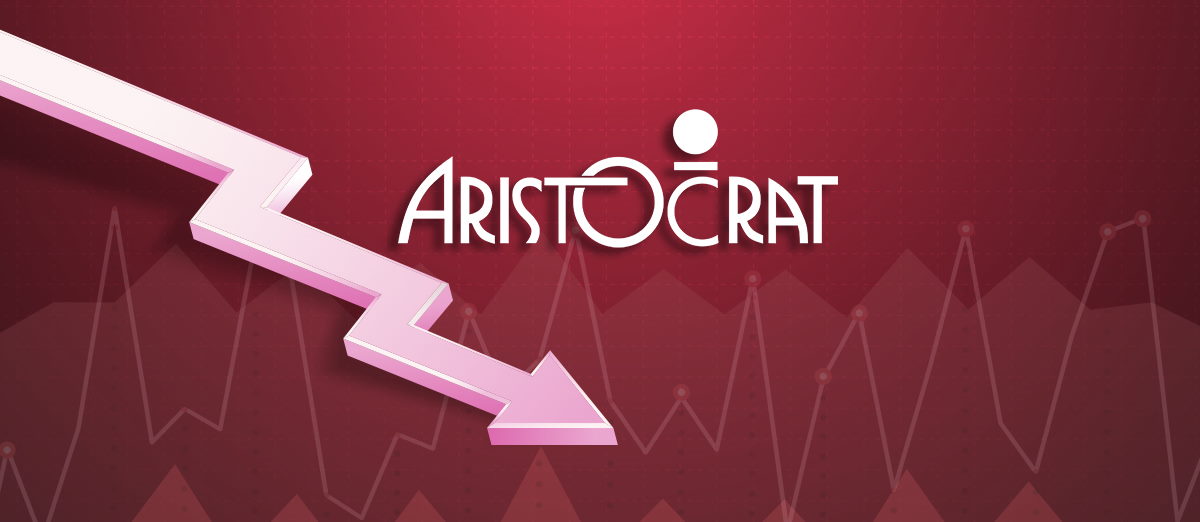 Aristocrat Leisure has just released its end of year fiscal report for 2020 and it showed some mixed results. The Australian live and digital gaming equipment supplier insisted that it had "strong full year performance and cash flows." However, despite this confident statement, there was a fall in profits of 46.7% compared to the previous year.
The company saw post-tax profits of roughly $347.1 million. However, it reported profits of just over $1 billion thanks largely to $804.98 million from a deferred tax asset. This is a 97.2% year-on-year increase, which was bolstered by improvements in Aristocrat's Class III premium and Class II electronic machine segments. The report commented that the company is enjoying "continued penetration" in its existing markets and that it continues to deliver clients "leading hardware configurations and high-performing game titles."
However, there was a slight drop in group revenue from 2019. It lost 5.9% over the year and had total group operating revenue of just over $3.02 billion. Group earnings also fell before EBITDA, by a significant 31.8%. The earnings were $797.6 million, which resulted in an EBITDA margin of 26.3%, down from 36.3% last year.
However, there was good news in the report, especially for shareholders. The company is intending to give shareholders a small bonus and it confirmed that it will be paying an end of year dividend. There was no interim dividend this year due to the coronavirus pandemic. However, the divided will be just $0.073 per share, far smaller than the $0.41 per share that was paid in 2019. On the other hand, it does mean that the company will be paying out a total of $46.78 million, which was made possible by Aristocrat's "effective COVID-19 response."
The company CEO and Managing Director, Trevor Croker, is optimistic about the future. As part of the filing, he said that the company began the pandemic in "good shape" and that he believes the company is "well placed to emerge from this period in even better shape".