ASA Takes Regulatory Actions against Bet365's Granit Xhaka Ad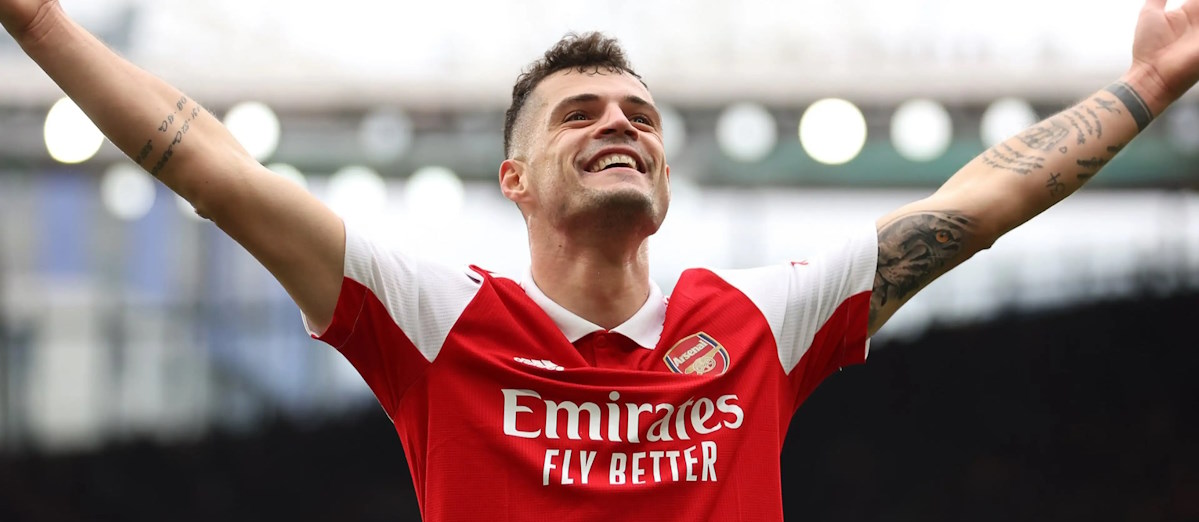 LISTEN TO THIS ARTICLE:
In a recent development, the Advertising Standards Authority (ASA) has taken action against a gambling advertisement that featured Granit Xhaka, asserting that it violated regulations and irresponsibly targeted under-18s.
Granit's Ad Sparks Regulatory Concerns
The contentious advertisement, promoted by bet365, utilized a tweet on the Sky Sports Premier League X (formerly Twitter) account to showcase a video clip of Granit Xhaka's notable goal against Manchester United. The video was embellished with digital circles, triangles, and the distinctive bet365 logo.
The ASA's rigorous investigation was set in motion by its innovative Active Ad Monitoring system, which harnesses the power of artificial intelligence to detect potentially non-compliant online advertisements.
Central to the ASA's deliberation was the question of whether the advertisement prominently featured an individual, in this instance, Granit Xhaka, who held a substantial appeal to individuals under the age of 18.
bet365, responding to the allegations, contended that the advertisement was part of the Twitter Amplify feature and was produced in collaboration with Sky Sports. The company stressed that stringent controls were put in place to ensure that the ad reached an audience exclusively above the age of 25. bet365 further asserted that the content featuring Xhaka was not designed to attract younger viewers.
Debate on Adherence to Standards
Nonetheless, the ASA emphasized that bet365 had actively promoted the tweet, thereby effectively integrating its contents into their advertising campaign. Recognizing football's immense popularity among the under-18 demographic and Granit Xhaka's prominent status as a player for both Arsenal and the Swiss national team, the ASA concluded that the advertisement was inherently appealing to individuals below the age of 18.
The ASA also highlighted the inadequacy of bet365's self-identification model for verifying user ages, asserting that it lacked the robustness required to ensure the exclusion of underage individuals from the advertisement's audience.
Subsequently, the ASA reached the verdict that the gambling advertisement contravened established gaming regulations. In light of this determination, the ASA issued a directive to bet365's Hillside brand, mandating that they refrain from featuring individuals or characters with a strong allure to under-18s in any future gambling-related advertisements.
In response to the ASA's ruling, the current form of the advertisement featuring Granit Xhaka's goal must be withdrawn and prohibited from further display. This landmark decision underscores the increasing scrutiny and regulatory measures surrounding advertisements that could potentially appeal to underage audiences. The ASA's vigilance in upholding responsible advertising practices underscores the importance of fostering a safer and more transparent digital advertising landscape.