Be Inspired with TrueLab's New Street Muse Slot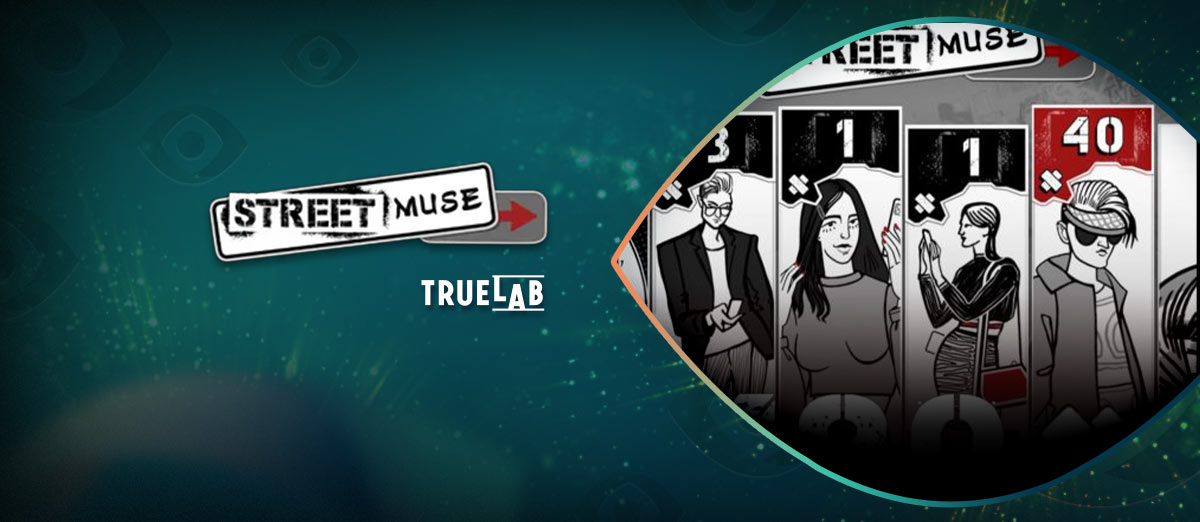 The popular slots developer TrueLab Game Studios has just released Street Muse slot, a game inspired by fashion and big cities.
The slot stands out not only for its theme and graphics, but also for being extremely volatile and using a highly unusual mechanic. There are no paylines and nor do the reels have rows. Rather, there are eight reels on which multipliers can land. Five of them are regular reels and the other three are bonus reels.
With each spin, the multiplier symbols can land on the regular reels and they will award a payout equal to product of the five multipliers. This means that if one of the multipliers is worth x0 then no payout is awarded.
However, it is the three bonus reels that make the game so exciting. There are four bonus symbols that can land on them. The Revive symbol will transform a x0 multiplier into a x1 multiplier, ensuring that a payout is awarded. The Bump symbol will add +1 to all of the multipliers on the reels, including those worth zero. The Freeze symbol locks the highest regular multiplier in place for three spins. Finally, the Strike feature adds a sixth multiplier of up to x100 on the bonus reel to help towards enormous payouts.
TrueLab's latest creation is sure to appeal to those who enjoy something slightly different. Furthermore, it has a highly respectable RTP of 96.3% and there is a massive top payout up for grabs of 10,000x.