BETER Promotes Maria Mashchenko to General Manager of Sports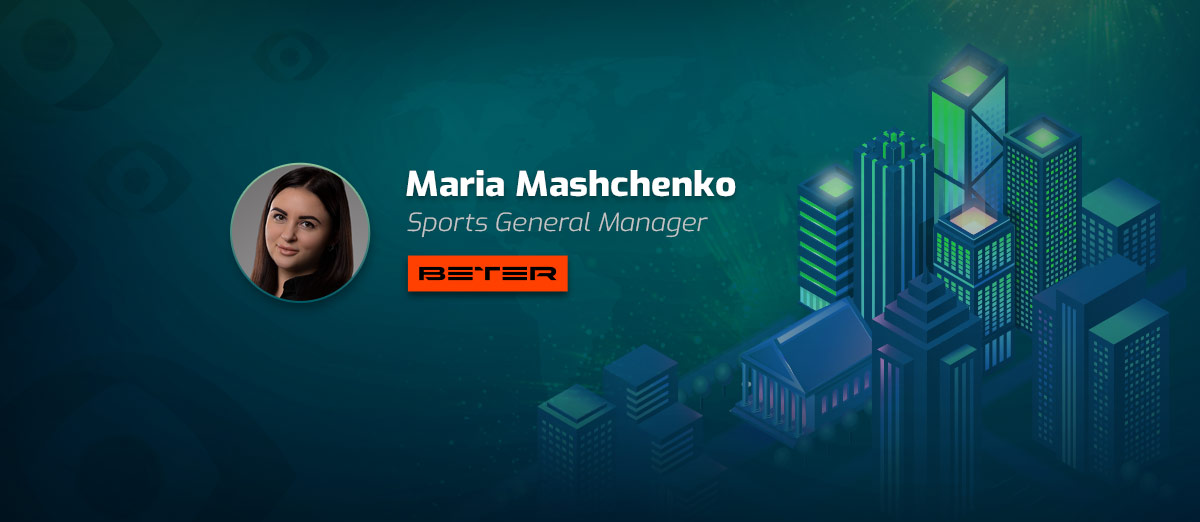 BETER, a leading content and data provider, has announced the appointment of Maria Mashchenko to the new position of General Manager of the BETER Sports division.
This is a promotion for Mashchenko who moves up to the new role after serving at BETER as the Chief Operating Officer for the past 2 years. She was responsible for the development of franchised sports and esports at BETER and working with other companies to achieve iGaming growth.
BETER has stated that the company strategy is to create a senior management team for each division and the appointment of Mashchenko is part of this plan. Going forward Mashchenko's duties will be to lead the BETER Sports division to improve each product vertical.
Table tennis and Asian basketball are part of the current BETER Sports vertical. BETER boasts it provides 24/7 coverage of its sports and through the Setka Cup tournament, the operator provides over 9,500 table tennis events that achieve more than 13 million views globally. Viewers of sports events at BETER can enjoy a wager on the 25-plus betting markets on each game.
BETER Sports is a product that has grown in strength. When the company first launched in 2018, it only offered 1 table tennis table back in Kyiv and today, we offer 13 different sports arenas across 4 different countries, which is something I'm extremely proud to have been involved in.
Gal Ehrlich the CEO at BETER said. "Since joining the company, Maria has been instrumental in upgrading our sports and esports tournament offering – providing operators with the most comprehensive access to some of the best sports tournaments in the world. As such, we are now recognised as being a leader in providing fast paced events within the betting industry and with Maria's new role as Sports General Manager, this offering will only continue to evolve."