BetMGM Launches NHL-Branded Titles and Live Studio Casino Games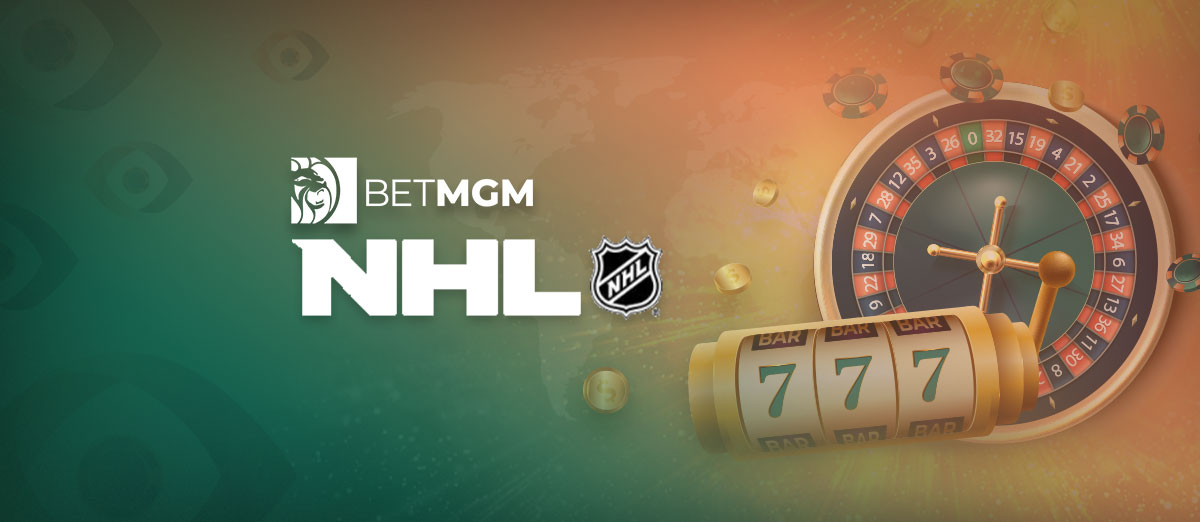 BetMGM, the leading online casino and sports betting operator, has just launched a suite of casino games that features the National Hockey League (NHL) branding.
These new titles will be available to players in the North American states of New Jersey, Ontario, Pennsylvania, and Michigan.
The new casino games with NHL branding include the traditional table games of Blackjack, Roulette, and Baccarat. Plus, BetMGM has also delivered a new live game called Money Wheel.
BetMGM has developed this offering in partnership with Evolution and they have produced realistic 3D animations in games that players can immerse themselves in.
We're excited to broaden our relationship with BetMGM through the development of NHL-branded casino games, particularly when these new platforms allow us to deepen the connection NHL fans have to our sport in a more immersive and compelling way. We look forward to collaborating with BetMGM on other fan-centric efforts in years to come.
Players can also go to a live dealer version of the NHL game they are playing. The live dealer studio option will also feature the NHL logo throughout the game.
The games all have themes relating to the NHL. The NHL Blackjack players are placed in an arena in game play, and NHL Bacarat has many of the features found in the live version of the game.
The launch of these one-of-a-kind games further strengthens our relationship with the NHL, As the season approaches, we're thrilled that our players will have the ability to 'drop the puck' with BetMGM.