Blackpool FC and LeoVegas Join Forces to Promote Safer Gambling Week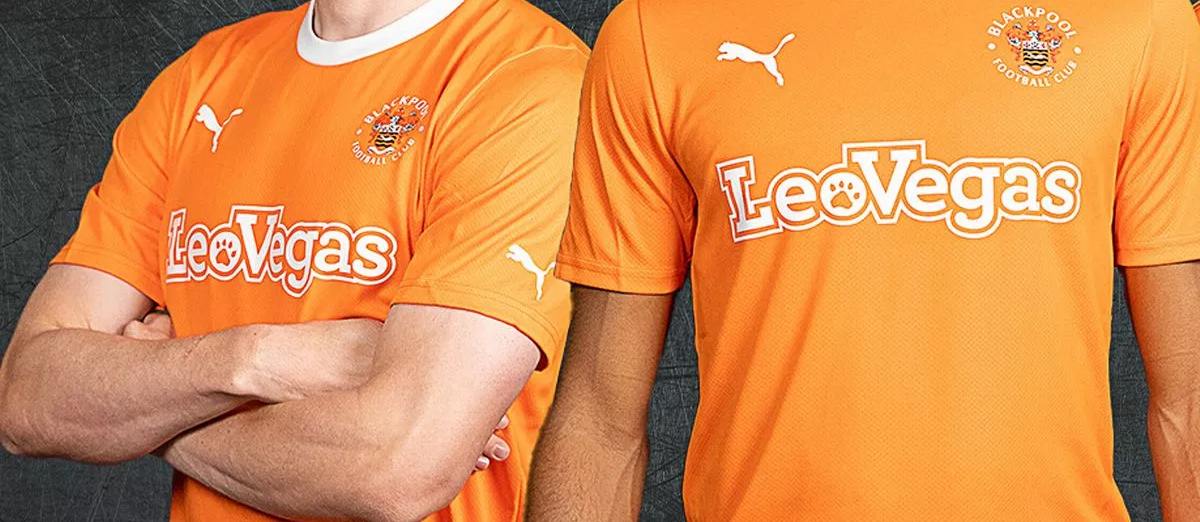 LISTEN TO THIS ARTICLE:
Blackpool Football Club and their Principal Partners, LeoVegas, are taking a proactive stance in promoting responsible and safer gambling during Saturday's home fixture against Shrewsbury Town. This collaborative effort aims to raise awareness and highlight the importance of gambling responsibly.
Blackpool FC and LeoVegas Team Up
For this weekend's fixture, LeoVegas has generously donated their regular branding space on the front of all home shirts to display key messaging and logos associated with Safer Gambling Week. This bold move sets Blackpool apart as the only club in the English Football League (EFL) to showcase safer gambling messaging on their front-of-shirt sponsorship for this particular match.
Sam Behar, LeoVegas Group Director of UK and Ireland, emphasized the significance of responsible gaming within their operations:
Responsible gaming is at the heart of our offering at LeoVegas. We are incredibly proud to work with Blackpool and to make sure all fans understand the range of tools we have on offer to ensure our players keep their play safe.
Safer Gambling Week holds great importance in the calendar, and LeoVegas's decision to replace their logo on the front of the shirt with Safer Gambling Week branding underscores their commitment to responsible gaming.
Jonty Castle, Blackpool FC Chief Operating Officer, spoke about the joint effort to raise awareness:
Safer Gambling Week is an important nationwide initiative, which both ourselves at the football club and LeoVegas wanted to bring to the forefront of people's thinking this weekend. Raising awareness of the importance of safer gambling is vital.
During the upcoming match, Blackpool FC will not only showcase Safer Gambling Week branding but also disseminate crucial information, support, and advice through their website and social media platforms. This comprehensive approach ensures that the message of Safer Gambling Week reaches as many people as possible.
Castle expressed his gratitude for LeoVegas's support and their generous contribution to this cause: "We thank LeoVegas for their ongoing support and for their kind donation of their front-of-shirt sponsorship to such a worthy cause this weekend."
Related: LeoVegas Group Strikes Premier League Deal with Wolverhampton F.C.
Fostering Responsible Gambling
The collaboration between Blackpool FC and LeoVegas reflects a shared commitment to promoting responsible gambling and fostering an environment where fans and players can enjoy the excitement of gaming while being aware of the tools available for safer play.
As Safer Gambling Week gains momentum, initiatives like these set an inspiring example of the industry's dedication to the well-being of its participants and supporters.