Borgata Sets Impressive Atlantic City Record for July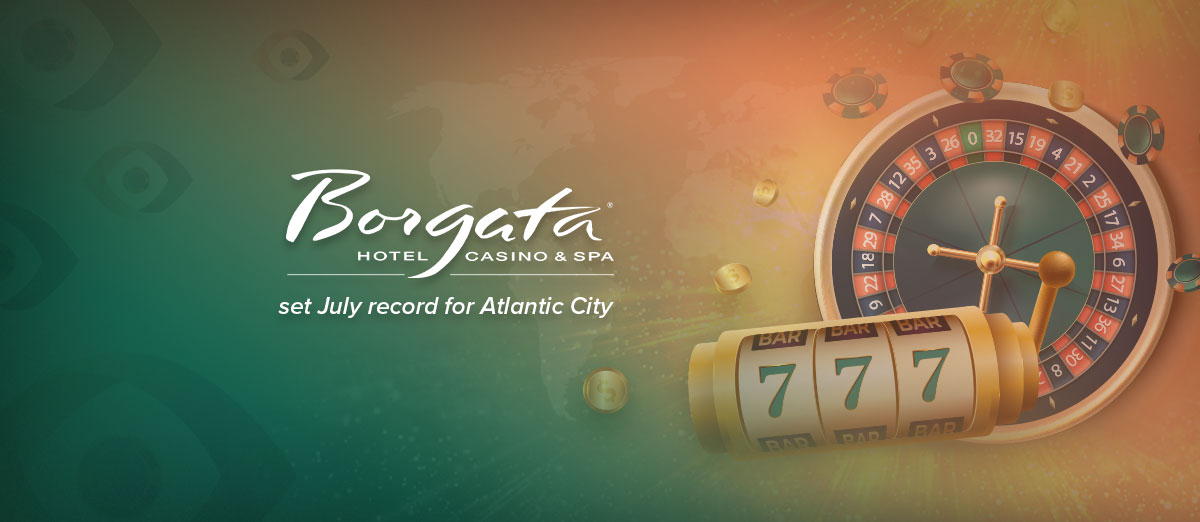 When the global pandemic struck, the general mood among brick-and-mortar casinos was one of doom and gloom. Some dug deep, others diversified online, while even more explored deals.
Borgata executives, meanwhile, were poring over spreadsheets, scanning the cost analyses of where they might be able to gain an advantage. How this has paid dividends.
July reported the best month the New Jersey casino has ever had, raking in more than $124 million from both its land-based and internet players. Both returning and new customers following astute marketing over the last couple of years.
Figures Higher than Pre-pandemic Revenue
Perhaps both impressively and encouragingly for the company, the figures are considerably higher than they were in 2019 - before the global pandemic really brought the world to a standstill.
No doubt, the online division of the business has been crucial to the impact on brand awareness - driving people to its website, with its Atlantic City hub being closed, though since reopening its doors, the venue is just as busy, if not busier than ever.
When you look at the health of Atlantic City as a whole, it shows people are visiting and enjoy the activities they love. I believe it is a sign and recognition of the reinvestment our industry is placing into Atlantic City.
He also paid tribute to an "incredibly strong numbers across the board including a record slots performance," adding that online betting "is and will continue to be an important aspect of our business."
Meanwhile, Jane Bokunewicz the Director of the Lloyd D. Levenson Institute at Stockton University, which is responsible for analysing the gambling behaviour of Atlantic City revealed that the Borgata's performance is a positive indicator of the overall strength of the casino industry in Atlantic City.
She continued: "That Borgata delivered this performance in a month in which the property's brick and mortar gaming revenues did not surpass 2019 levels, underlines the importance of the new internet gaming and sports betting products in the property's overall revenue stream.
The diversification of the gambling product in recent years has also contributed to the property's ability to remain competitive in the local and regional market."
M&A Activity on the Cards for Borgata?
Based on these recent figures, and especially if they continue, it would not be surprising to see the company open its chequebook to pounce on a strategic purchase over the next few months, especially given the movement of its competitors.
Borgata does of course, retain the advantage of having a thriving land-based and online casino, with the likes of Caesars relatively new from an online perspective.
Perhaps acquiring a smaller brand and bringing it under the Borgata umbrella (which are owned by Vici Properties), may be an astute idea from an asset growth angle, especially in terms of boosting its balance sheet over the longer term. You heard it here first.