Boyd Gaming Enjoys Increased Revenue of $922.9M in Q4 of 2022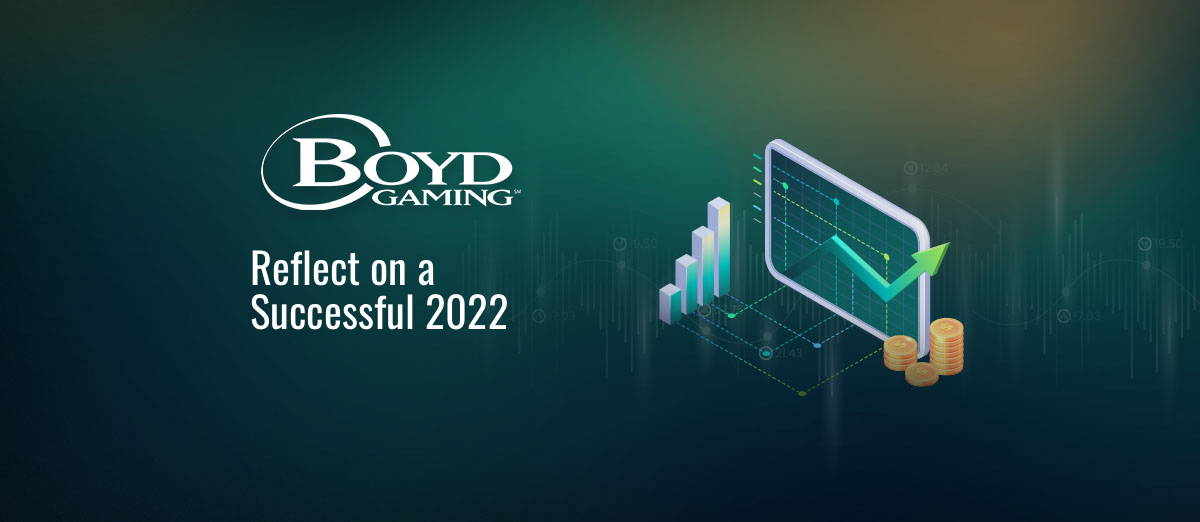 Boyd Gaming, the North American gaming operator, has announced that it enjoyed increased revenue in the fourth quarter of 2022 of $922.9 million, up from $879.8 million for the same period of the previous year.
Other indicators in last year's Q4 results also showed success for the gaming company, with Total Adjusted EBITDAR for the period up to $360.1 million from $347.3 million for Q4 2021. These record EBITDAR figures translate to operating margins of over 52% and show a net income of $172.7 million.
Boyd Gaming has attributed its good performance to strong figures from its Nevada operations, and its online strategy is beginning to bear fruit.
The fourth quarter was a strong conclusion to another record year for our Company. We achieved records for revenue and EBITDAR on both a fourth-quarter and full-year basis, as our operating teams remain focused on growing revenues and building loyalty among our core customers while successfully managing expenses.
Companywide growth in the fourth quarter was driven by strong performances in our Nevada segments, management fees from Sky River, and growth in our online business. During the quarter, we also made progress advancing our online strategy, completing our acquisition of Pala Interactive while further expanding our sports-betting partnership with FanDuel.
Senior management at Boyd also indicated that other activity for the last quarter of 2022 saw the completion of the Pala Interactive acquisition.
Related: Boyd Gaming to acquire Pala Interactive for $170 million