Boyd Gaming's August Jackpot Success and Big Wins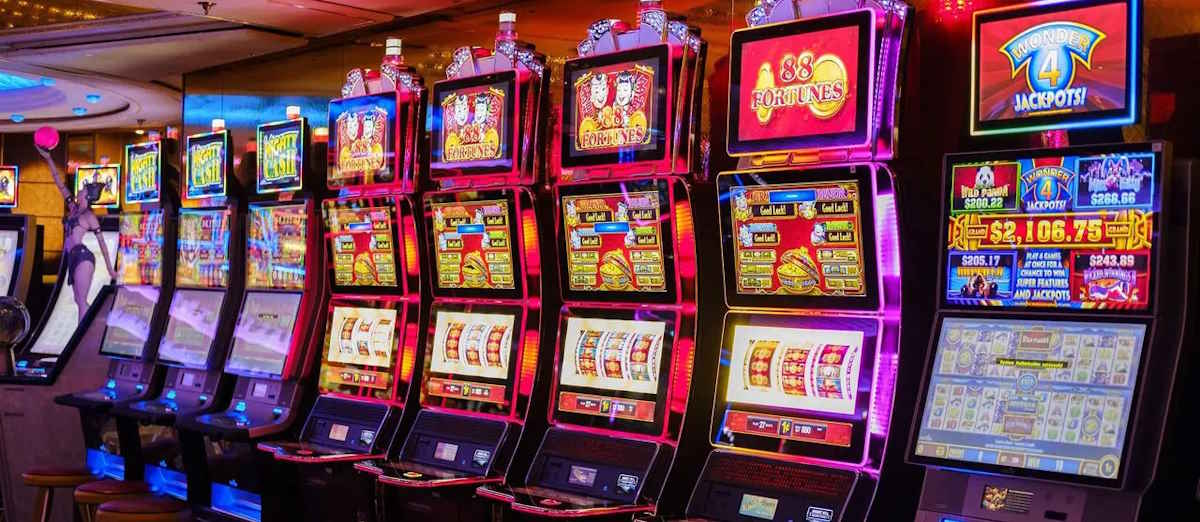 LISTEN TO THIS ARTICLE:
In a city known for its high stakes and big dreams, August proved to be a golden month for 14 lucky individuals who walked away with a combined total of over $29 million in jackpot winnings.
Boyd Gaming officials confirmed these staggering wins, making it one of the most remarkable jackpot streaks in recent memory. In June, guests struck millions from jackpots in Boyd casinos, leaving the land-based casinos happier than ever.
August Jackpot Bonanza
The winning streak kicked off on August 1st when a guest at the Cannery Casino Hotel struck gold while playing an Ultimate Fire Link machine, pocketing a hefty sum of over $10,000. Four days later, another fortunate visitor made their mark at the Cannery casino, this time at a Dragon Link machine, securing a jackpot that mirrored the previous win, exceeding $10,000. The Cannery Casino Hotel has been a place for life-changing wins more than once.
August 6th saw the luck continue at Aliante Casino when a guest hit the jackpot, this time at a Dragon Hearts machine, walking away with a substantial prize of over $12,000. The following day, the Gold Coast Hotel witnessed a remarkable turn of events when a visitor tried their hand at the Triple Play Poker machine. Placing a bet of $3.75, they managed to clinch a Royal Flush and a jaw-dropping win of more than $19,000.
The Royal Flush magic struck again, this time at Sam's Town on August 11th, as another fortunate player celebrated a triumph of more than $15,000 on a Triple Pay machine. Ambrosha, another lucky visitor, experienced her moment of glory at the Gold Coast casino on August 12th. She made a modest $3.75 bet on a Dragon Link machine, only to turn it into a substantial jackpot prize exceeding $11,000.
Delphine, who stopped by the Fremont Hotel on August 13th, decided to try her luck with a 50-cent spin on a Mustang Spirit machine. To her delight, she landed a jackpot of more than $10,000. The following day, a tourist from Canada had a memorable experience at Sam's Town, turning an 88-cent bet on a Reel Riches Dragon Wealth machine into an impressive $20,000 payday.
Sam's Town continued to be a hotspot for winners in mid-August, with another guest turning a 50-cent bet into a $12,000 windfall, thanks to a Dragon Link machine. Two days later, luck was still flowing when another player walked away with more than $20,000 after hitting a jackpot on a Lightning Link machine.
On August 21st, a visitor to the Main Street Casino took a chance with a $10 bet on a Dragon Link machine, resulting in a substantial win of over $13,000. Five days later, a local Las Vegas resident stopped by The Orleans and struck it big on a Triple Hot Ice machine, transforming their $5 bet into a life-changing $94,000 payday.
Summer's Grand Finale
The month concluded on a high note as two more winners emerged from the Gold Coast and Sam's Town. On August 28th, a tourist from Arizona won more than $11,000, while the Sam's Town guest secured a $15,000 prize, thanks to a Dragon Link Golden Century machine.
As the summer ends, these fortunate individuals have left their mark on Las Vegas, proving that the city of lights and dreams still has its fair share of life-changing surprises in store. Boyd Gaming congratulates these lucky winners and continues to welcome guests with the hope that they might be the next to experience the thrill of striking it rich in the world's gambling capital.
Related: Recent Chain of Jackpots Have Left Their Lucky Winners with Huge Smiles in America.