Bragg Gaming Group Announces Strong Results for the First Quarter of 2023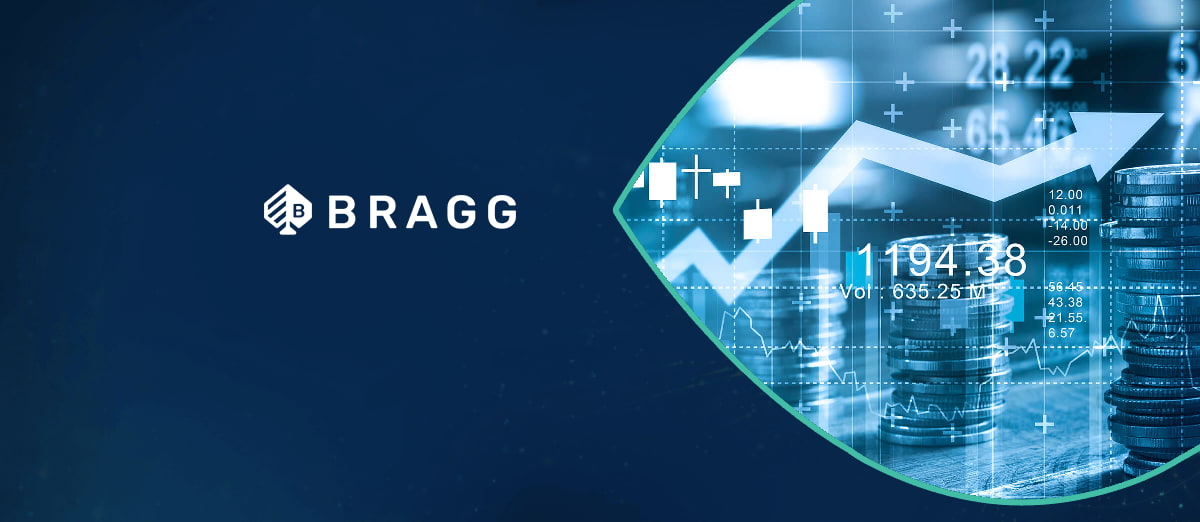 LISTEN TO THIS ARTICLE:
Bragg Gaming Group has announced its financial report for the first quarter of 2023, revealing impressive results across all key metrics.
The global B2B online gaming technology supplier has reported revenue of €22.9 million ($25.2 million) for the first three months of the year, an 18.1% increase from €19.4 million ($21.3 million) in Q1 2022. Q1 2023 revenue was slightly down compared to €23.7 million ($26.1 million) reported in Q4 2022.
Bragg's CEO Yaniv Sherman attributed the positive results to higher-margin proprietary and exclusive third-party games, as well as platform solutions that contributed to a total of a "170-basis point year-over-year improvement" in the company's gross profit margin.
Q1 2023 gross profit stood at €12.2 million ($13.4 million), up 22% from €10.0 million ($11.0 million) in Q1 2022. Contributing to a gross profit margin of 53.5%, up from 51.8% in Q1 2022. The company's Adjusted EBITDA for Q1 2023 was €3.9 million ($4.3 million), up 28.1% YoY.
Bragg Gaming Group's full-year guidance for 2023 remains unchanged, with revenue expected to be between €93-€97 million ($102.2-$106.6 million). As Adjusted EBITDA is expected to be between €14.5- €16.5 million ($15.9-$18.1 million), representing increases of 10% and 20%, respectively.
The company has been making significant progress in scaling the distribution of its new proprietary and exclusive third-party content, launching with an additional six operators in three North American markets and eight operators in five European markets in 2023. Bragg has also expanded its US presence via an agreement with Rush Street Interactive (RSI) and launched content with Caliente Interactive in Mexico.
Despite higher gross profit and lower corporate costs, Bragg Gaming Group incurred a net loss of €0.5 million ($0.6 million) for the quarter, down from €0.7 million ($0.8 million) in Q1 2022. The increase in total employee costs, depreciation and amortization, and IT and hosting costs partially offset the gains.
At the end of Q1 2023, Bragg Gaming Group had cash and cash equivalents of €15.1 million ($16.6 million). With net working capital, excluding deferred consideration of €7.7 million ($8.5 million), compared to €11.3 million ($12.4 million) and €6.6 million ($7.3 million) at the end of Q4 2022.