Casino Employees Call for End to Smoking on Gaming Floors in Kansas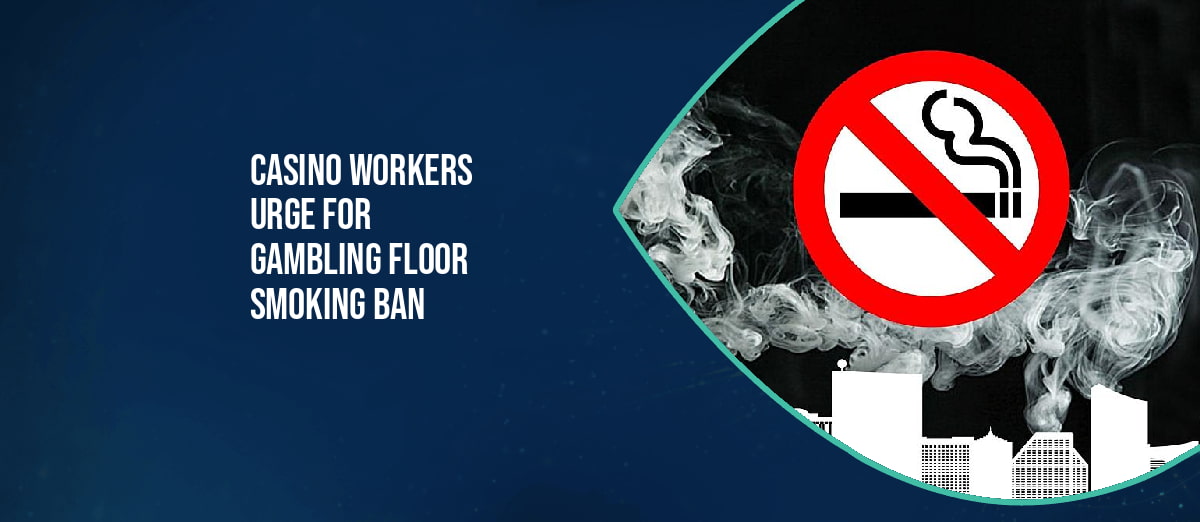 LISTEN TO THIS ARTICLE:
Opposition to smoking on gaming floors at casinos in Kansas is gaining momentum, with a group of workers taking a stand against this practice.
The group, Casino Employees Against Smoking Effects (CEASE), has become the latest to voice its concerns about smoking on gaming floors and the impact it has on casino staff's health. CEASE insists that the state should end the mandate that allows land based casinos to be excluded from a public smoke ban.
The organization sees this as an unfair loophole that needs to be addressed and has urged lawmakers to act. CEASE founder Joe Hafley stated that all workers ask for is a clean and safe working environment for the thousands of workers employed in the industry who are the backbone of the activity.
Hafley, a casino security officer, speaks from experience and in solidarity with fellow casino workers. Even though he himself does not have to be at the actual tables where most of the smoking occurs, he worries about secondhand smoke and says that avoiding getting tinted with the smell of cigarettes is impossible.
CEASE has been successful in winning some legislative support for its cause, with lawmakers beginning to show interest. At the same time, there is mounting evidence that denying people the right to smoke directly at tables would not contribute to the financial slowdown of a casino. In fact, the opposite remains to be true, with non-smoking properties economically outstripping their smoking counterparts.
A report by C3 Gaming claimed that even now, people avoid casinos because they do not like the smoke. Naccarelli is adamant that workers should not endure what is a scientifically-proven risk factor for cancer. He argued that casino workers who work in environments where smoking is not banned are putting their lives on the line.
Casino workers all over the country are sick and tired of risking our health over the false perception that casinos will make more money by allowing the outdated practice of indoor smoking.
Many comprehensive studies from across the nation have shown that casino workers who work near smokers report an increased number of respiratory problems, and some have even developed cancer. Although no one directly accuses the casinos, some of the victims have put it into question.
Previously, the Americans for Nonsmokers' Rights weighed in on the matter, and now CEASE has taken up the cause. This issue is gaining traction in Kansas, and hopefully, lawmakers will heed the call to end smoking on casino gaming floors. It is time for the casino industry to prioritize the health and safety of its workers and patrons over outdated practices. A clean and safe environment should be the norm, not an exception.