Casino Operator Bally's Buys NY Trump-Branded Golf Course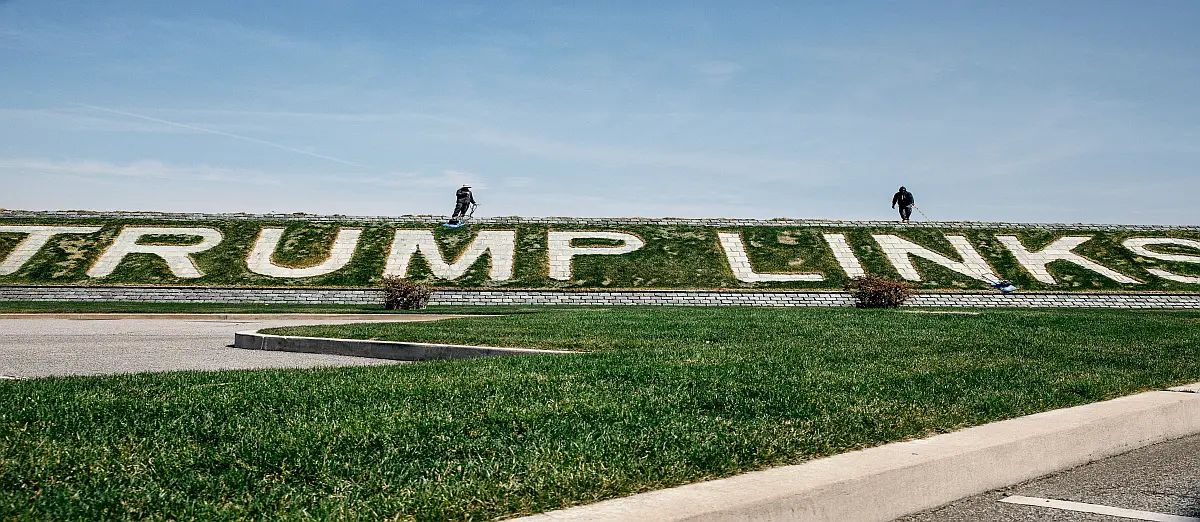 LISTEN TO THIS ARTICLE:
Bally's Corporation, a prominent player in the casino industry with over 12 establishments in Las Vegas, Atlantic City and other locations, has added a new venue to its portfolio. It recently acquired the leasing rights of Trump Links at Ferry Point, a publicly accessible golf course in New York managed by former President Donald Trump.
The New York Takeover
After securing a 20-year lease on this city-owned site approximately nine years ago, Trump's association with it will soon fade as Bally's Links takes center stage. Bally's is anticipated to undergo a transformation of both name and brand for the 18-hole course, but the site shall continue in its purpose as a golf course.
Related:
Bally Bet Sportsbook App Has Been Launched in Ohio
New York City Commissioner Brad Lander expressed his satisfaction that the parks in the city will no longer be affected by Trump's name, according to an interview with ABC News. In his words, he said he was happy Trump's name would "no longer deface city parkland.
Various media outlets, such as the New York Times, also reported this expected deal should close on Tuesday. However, most details regarding the agreement's terms remain undisclosed.
Nevertheless, the prodigious maneuver persists, propelled by the need for official consent from the state of New York, ultimately amplifying the individual's reputation for legitimacy. Indisputably, Trump and the metropolis of New York have plunged into an ongoing legal skirmish since the notorious events of January 6th, 2021—infamously marked by the assault on the hallowed walls of the US Capitol—with far-reaching implications for the imminent prospect of tenancy.
According to a statement from the New York City Parks Department to ABC News, the department endorses the transfer of the golf course to Bally's. It added that it will deliver an exceptional golfing venture to the citizens of New York.
Ulterior Motives
There's more to the purchase than just a desire to own a golf course or remove Trump's name from the entrance. Bally's is one of several companies vying for a casino license in New York.
Caesars Entertainment and developer SL Green Realty are among the contenders competing for the privilege of gaining gambling rights. Specifically, Caesars Entertainment has disclosed its intention to establish a casino in Times Square.
These companies are fiercely competing for one of the three authorized licenses available in southern New York. Notably, Resorts World in Queens and Empire City Casino and Yonkers Raceway have already secured two licenses, exclusively designated for casino operators, in the northern region of the city.
However, Bally's is going to struggle to find support if it wants a casino at the golf course. It faces significant obstacles, evident from the proximity of the current Trump-associated location to a residential community near the Empire City casino.