Crypto Currency Exchange Now Available on SOFTSWISS Platform
SOFTSWISS has revealed the latest feature in its Online Casino Platform to make life easier for those that wish to play with cryptocurrencies. The new in-game currency exchange feature allows players with balances in crypto to play games that do not natively support the currencies.
Until now, players who have a cryptocurrency as their primary currency have not been able to play games that don't support cryptocurrency in games. In other words, players would need a fiat balance as well in order to gain access to the full range of games. For many players, this is less than ideal as it requires them to reveal far more personal information, such as date of birth and address.
However, the new feature will allow players to open all games with a crypto balance and then choose a fiat currency to convert their balance to using the rates found at CoinMarketCap. This means that in-game bets can be made in a fiat currency while their base balance will be converted back to crypto once they have finished their gaming session.
This removes the need for players to create a fiat balance in order to play the full range of titles. It means that crypto casinos powered by the company's Online Casino Platform will no longer be restricted by which game providers are available, and those casinos licensed in Curacao will be able to make use of the currency exchange feature.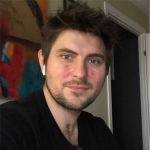 I am pleased to share that we are moving forward in making more games available to our operators' players. A currency exchange feature has long been associated with crypto dice brands, which have amassed a big audience for classic casino content. With the latest innovation in the form of the currency exchange feature, we are opening up our entire game portfolio for crypto players and operators. We are also simplifying the entire player journey and gameplay experience. SOFTSWISS has always been associated as a crypto-fist brand, and we are happy to reaffirm that position yet again.