EveryMatrix Achieves Record Growth and Performance in Q1 2023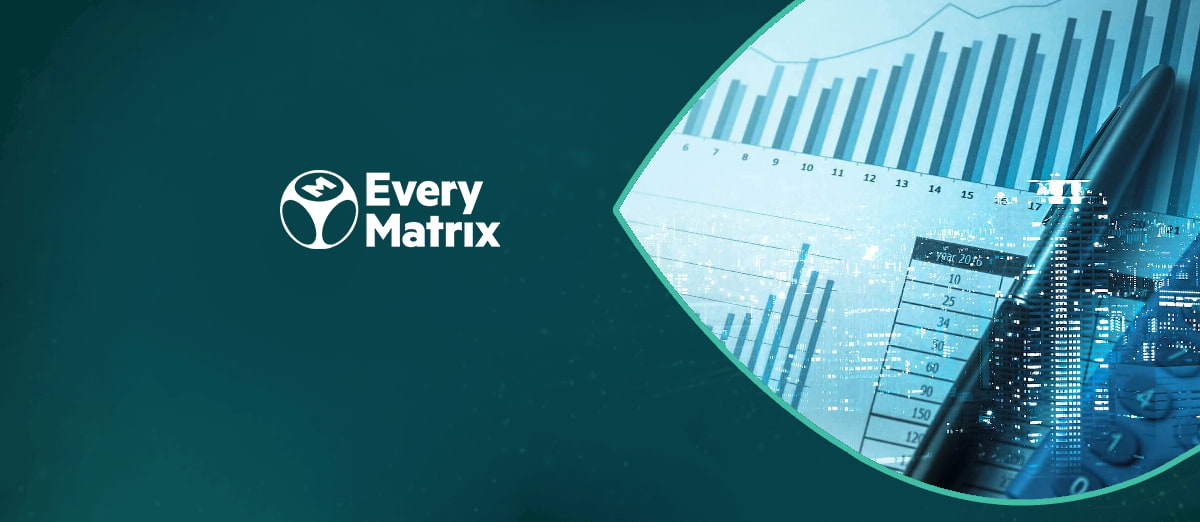 LISTEN TO THIS ARTICLE:
EveryMatrix, the B2B iGaming technology provider, achieved its largest growth in company history in Q1 2023.
It announced record financial performance across all of its business segments, including Platform, Casino, and Sports, from a quarter that saw it begin its largest-ever platform migration project, sign an important omni-channel deal with a European tier-1 brand, and make investments for its future growth.
EveryMatrix announced net revenue of €23.5 million in Q1 2023, an impressive 69% year-on-year growth and up 21% quarter-on-quarter. It marks the sixth successive quarterly increase. Thanks to the revenue growth, EveryMatrix enjoyed record profits. Its EBITDA was up 119% year-on-year at €10.5 million, and it had a 3-year CAGR of 39%. Furthermore, the EBITDA/Net Revenue margin increased by 45% thanks to strong growth and reduced costs.
The casino segment generated €374 million in gross gaming revenue (GGR), setting a new quarterly record. The sports segment recorded €991 million in turnover, which was a year-on-year increase of more than 210%. Furthermore, growth is expected to continue over the coming quarterс, thanks to deals signed last year with bet-at-home and the Hungarian lottery. There was also significant growth in the platform segment; net revenue rose by 97% when compared to the same period last year.
Records keep on being broken, and that is all down to our people. I'm very proud of all our business units and their teams, who are relentlessly driving quarter-on-quarter growth for the business and for our partners across all areas. This year is all about delivering and going above and beyond for our global customers.
We have several large-scale projects underway, including a successful platform migration and new look sportsbook for bet-at-home, with Germany to come shortly, and the launch of the Hungarian lottery's new digital sports offering later this year. I'm more excited than ever for the future growth of EveryMatrix, with new omnichannel agreements being signed and new, innovative gamification features set to create even more value for our operator partners.