Evoplay Breaks the Mold with Star Guardians Slots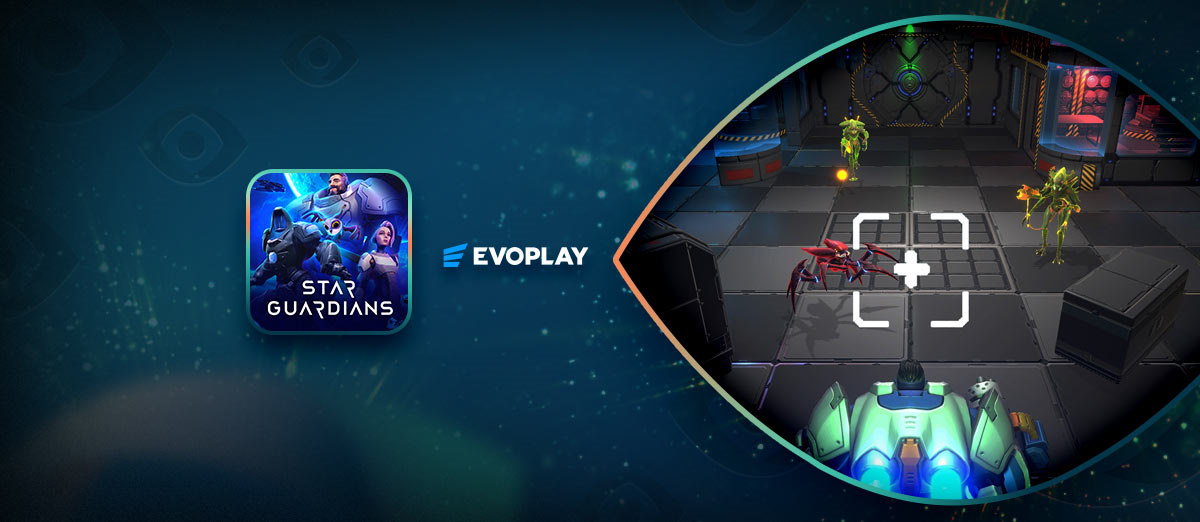 Evoplay have been previewing their latest release at the recent SBC Barcelona event, and it looks set to take the world of online slots by storm.

Star Guardians breaks the mold of online slots, as it is the industry's first third-person shooter with manual control. As such, it provides players with an entirely new type of gaming experience. Players can choose from three characters as they join the Star Guardians, a Special Forces team, and head into battle against mutated insects known as Tritons.
For the first time in iGamnig, players will have the chance to shoot their way to slot wins. Players are given control of the hero and can move their chosen character around the environment in search of targets to shoot. There is also a bonus feature that can trigger at random on any spin of the base game. Tritons will drop ammunition or money, both of which players will want to collect.
As mentioned, there are three characters to choose from, each of which brings its own unique skills and abilities. Players who select Butcher will benefit from an x2 payout multiplier when the booster is activated, and he also comes with a multi-barreled gun and a rocket launcher. The character Skyler is able to open valuable chests even without keys when her booster is activated, and she is also extremely dangerous with grenades and her sniper rifle. Finally, the character Kelliot guarantees that loot will be collected when his booster is activated, and he is able to release kinetic energy from his hands to help destroy enemies.
Not much else is known about this exciting new Evoplay game, but it is due to be released on 15 November 2021, and we will bring you all of the relevant details as soon as we possibly can.