Fontainebleau Casino in Las Vegas Gets Regulator Approvals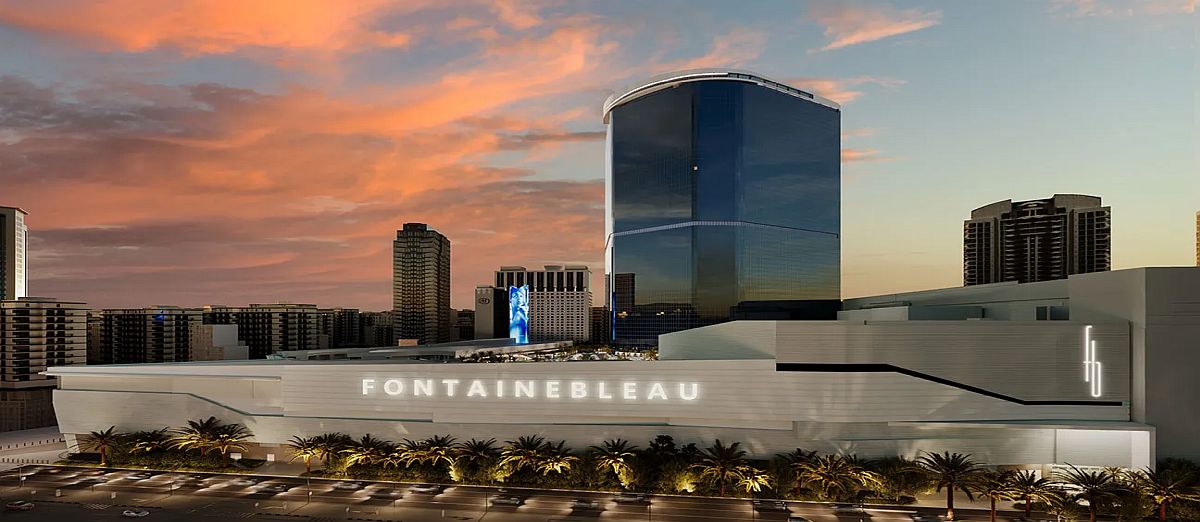 LISTEN TO THIS ARTICLE:
Las Vegas is on the brink of welcoming a long-awaited addition to its iconic Strip. The Fontainebleau casino hotel is gearing up for a potential grand opening in December after receiving approval from the Nevada Gaming Control Board (NGCB).
Overcome Huge Hurdles
The Fontainebleau project, which commenced construction in 2007, has weathered financial storms and changing ownership over the years. Despite reaching 70% completion in 2009, further progress was halted, leaving the property in a state of anticipation for over a decade. Recent developments, however, have breathed new life into the ambitious venture.
Related:
Fontainebleau Las Vegas Allegedly in Preparation for Grand Opening
Under the ownership of developer Jeffrey Soffer, who acquired the property in 2021, the Fontainebleau, the sister property to the Fontainebleau Miami Beach in Florida, has received a fresh infusion of capital. Soffer announced last December that he secured $2.2 billion in financing to resume and complete the construction, marking a pivotal moment in the property's tumultuous history.
The Nevada Gaming Control Board's recent approval for licenses to be issued is a crucial step forward for the Fontainebleau casino. This decision opens the door for the property to contribute significantly to the local economy, with expectations of providing jobs for up to 7,100 individuals. The casino resort already has 80% of its staff ready to commence operations.
The final stamp of approval rests with the Nevada Gaming Commission, scheduled to convene on November 16. If given the green light, the Fontainebleau casino is poised to make its grand debut on December 13, marking a momentous occasion for Las Vegas and the North Strip.
Leaving Its Mark on Vegas
The Fontainebleau will be unlike any property in Las Vegas. It will occupy 25 acres at the north end of the Vegas Strip and will offer 3,644 rooms. The luxury suites the property will provide are meant to attract the wealthiest of gamblers.
These suites, known collectively as the Fontainebleau Fleur de Lis, are 76 ultra high-end accommodations on the top five floors of the 67-floor building. The smallest suit is 1,000 square feet and the largest is the penthouse, at 10,000 feet. The suites start at $5,000 a night.
The property also boasts 36 restaurants and bars, offering an endless array of options for guests. Some will be available when the venue opens in December, although many will start to appear throughout 2024.
The casino spans 150,000 square feet. This makes it one of the largest in Las Vegas, where the average casino floor space is just 34,450 square feet.