Gambling Professionals Gather in Cyprus for Two-Day Summit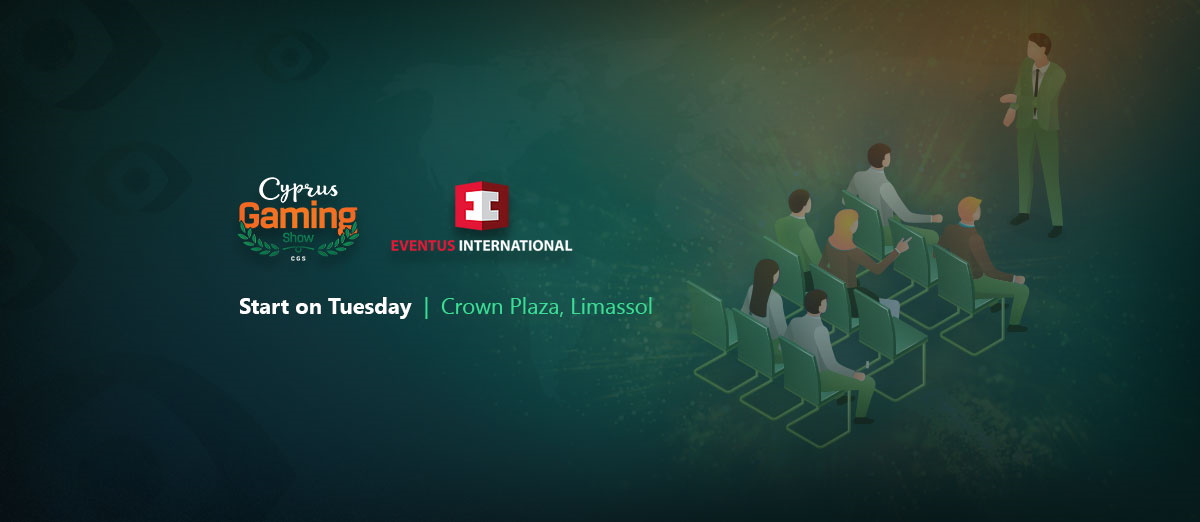 The 4th Annual Cyprus Gaming Show (CGS) will be run this week by Eventus International at the Crown Plaza Limassol in Cyprus.
Taking place on 5-6 October, tickets are available to buy online and in person at the event. The CGS will not only be focusing on Cyprus' gaming industry but that of the rest of Europe as well. Numerous industry professionals are set to speak on legislative issues and share their views on the region's gambling industry. Other topics set to be discussed include gaming market outlook, regulatory compliance, gambling advertising, responsible gambling, gaming technology innovation, cashless payments in gaming, and affiliate marketing.
Around 30 industry experts are set to speak, including:
Anastasios Belesis, Senior Lotteries Consultant
Anastasios Vasios, Director of New Regulated Markets, SkillOnNet
Andreas Livadiotis, CEO, XValley Technologies
Andreas Savoullis, Regulatory Analyst, MAP FinTech
Branka van der Linden, Secretary of the Board, Cyprus Integrity Forum
Christos Mavrellis, Chairman, Cyprus Gaming and Supervision Commission
Genia Gurevitz, Head of Banking and Payments, Tal Ron, Drihem & Co., Law Firm
George Kampanella, Partner, Bivonas Law LLP
Grant Johnson, Property General Manager, City of Dreams Mediterranean, and Cyprus Casinos
Gregory Dellas, Chief Compliance & Innovation Officer, ECOMMBX
Lazaros Philippou, Vice President, Cyprus Bookmakers Association
Michael C. G. Charlambides, CEO & MD, ECOMMBX
Pangratios Vanezis, Board Member, KPMG Cyprus
Panis Pieri, Founder, Startups364
Pantelis Theocharides, Product Manager, Playtech
With representatives from such a broad spectrum of companies, it looks set to be a fascinating event that will provide insights into many areas of the gaming industry. Anyone who can make it to Cyprus this week is sure to have a wonderful time.
About Eventus International

Eventus International organizes summits and exhibitions where industry leaders can connect to exchange ideas. The company strives to create forward-looking summits that combine best practice and industry development with engaging content and numerous networking opportunities. It is behind numerous successful events such as iGaming Central America, All-In Gaming Ukraine Summit, and GAME (Gaming & Affiliate Marketing Expo).