Gaming Concessionaires Steer Macau's Economic Change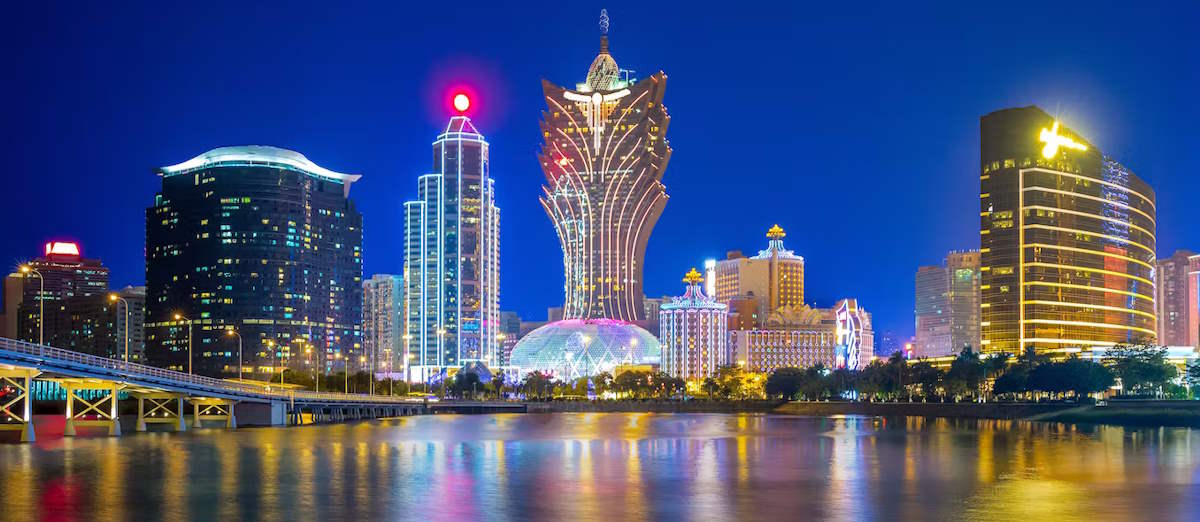 LISTEN TO THIS ARTICLE:
In a bid to steer its economy towards greater diversification, the Macau government is relying on the city's six gaming concessionaires to spearhead these transformative endeavors, according to insights shared by veteran gaming executive Kevin Clayton.
Towards Economic Diversification
Macau's gambling market has been a significant contributor to its economy, accounting for a whopping 85 percent of the government's revenue. Recognizing the need for diversification, local authorities have recently launched a public consultation on a five-year plan to bolster non-gaming sectors. The goal is for these sectors to represent up to 60 percent of Macau's GDP by 2028, a target that has sparked discussions among economists and industry experts.
Related: Macau Enjoys a Rise in Gaming Revenue for First Half of 2023.
The gaming companies, under their fresh 10-year concessions that commenced on January 1st, have already committed to channeling an aggregate of MOP108.7 billion ($13.5 billion) into non-gaming initiatives and exploring overseas tourism markets. Notably, this figure constitutes more than 91 percent of their total pledged investments over the 10-year licenses.
In April, Macau's Chief Executive announced that the six gaming operators had submitted proposals to invigorate the local economy in mid-March. Subsequent discussions between the government and the gaming operators are underway, with a focus on aligning policies with these proposals.
While concessionaires alone cannot orchestrate or finance the extensive change required to increase non-gaming contributions from 20 percent to 60 percent of the annual GDP, the government seems to be adopting a robust stance, entrusting much of the responsibility to the concessionaires. Annual investment plans are expected to reflect this commitment to Macau's agenda.
Call for Strategic Allocation
Clayton highlighted the importance of allocating the $13.5 billion commitment from the concessionaires across headline events and attractions. This, he believes, is pivotal for solidifying Macau's status as the world center of tourism and leisure. He emphasized that maintaining the status quo will not suffice, implying that the government is thoroughly reviewing annual plans put forth by each concessionaire and defining its expectations clearly.
However, there have been indications of tensions arising due to the Macau government's new requirements for gaming concessionaires, formulated to meet the demands of its diversification goals. These mandates have led to delays in the execution of investment plans.
"While some may perceive the government's actions as domineering, conflicts will only arise if there is ambiguity in the requirements, frequent changes in expectations, or if the government deems a concessionaire's efforts to be merely a repackaging of existing activities. Such actions could undermine the government's broader diversification strategy," noted a consultant familiar with the matter.
The focal point of this strategy is the "1+4" model, which emphasizes the continued development of Macau's tourism and leisure industries while introducing a heightened focus on four new sectors: big health, hi-tech, modern finance, and conventions and exhibitions (including cultural and sports events).
Clayton praised the government's ambitious diversification strategy but cautioned that its success would hinge on the presence of experienced leaders guiding these efforts. To facilitate a more cohesive approach, he proposed the creation of a "Macau Tourism Corporation" – an entity that brings together representatives from both gaming operators and tourism authorities.
As Macau strives to transition from a gaming-centric economy to a multifaceted destination, the delicate interplay between government directives, concessionaires' commitments, and the broader economic landscape will undoubtedly shape the city's trajectory in the years to come.