Genius Sports and DFB Join Forces to Safeguard Integrity of German Soccer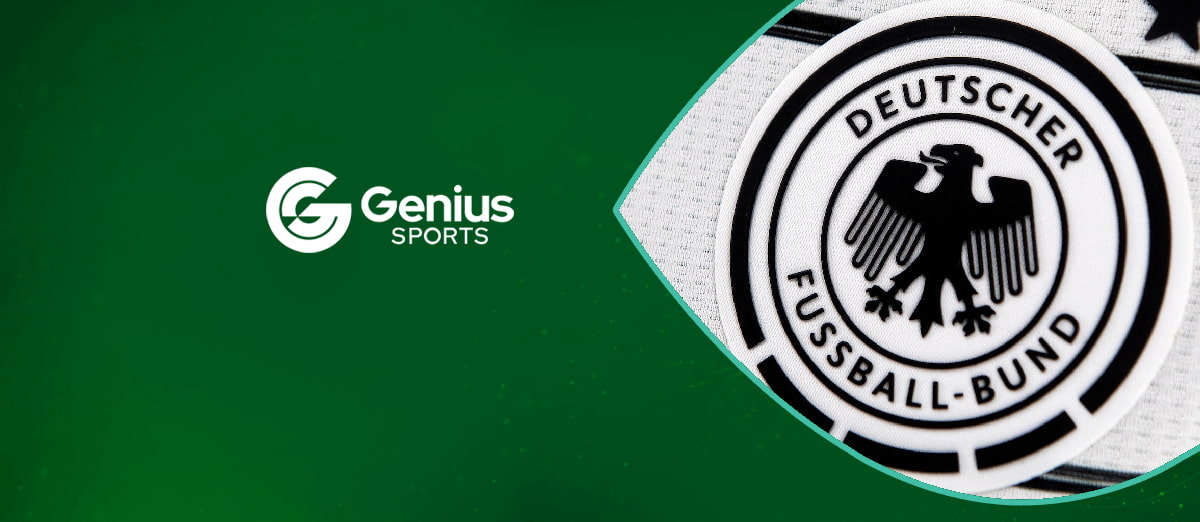 LISTEN TO THIS ARTICLE:
Genius Sports, a key player in the sports data ecosystem, is set to strengthen its partnership with the German Football Association (DFB) in the ongoing battle against fraud in German soccer.
The expanded cooperation aims to safeguard the integrity of professional football and combat threats such as match-fixing and betting-related corruption.
Back in 2019, Genius Sports initially teamed up with the DFB, providing them with their cutting-edge Bet Monitoring System. This advanced system utilizes special algorithms to analyze global odds movements across over 7,500 games annually, enabling the prompt detection of potentially suspicious betting activity.
Under the extended partnership, the DFB will continue to benefit from Genius Sports' constant monitoring and analysis services. Furthermore, the association has now bolstered its defenses against corruption by incorporating Genius Sports' Intelligence platform, developed in collaboration with Clue.
This integration will enable the DFB to identify suspicious patterns more swiftly and gain increased visibility into potential threats to players, match officials, and coaches. Leveraging Genius Sports' global intelligence and transparency tools, the DFB will have enhanced risk management capabilities across professional German soccer.
Additionally, the DFB will now have access to a centralized vault within Genius Sports' Intelligence system, streamlining integrity reports and facilitating more efficient investigations. This collaborative effort between the DFB and Genius Sports aims to foster a productive partnership while ensuring the integrity of German soccer.
In the continuation of the cooperation with Genius as well as the intelligence upgrade with Clue, we see the opportunity to detect possible illicit patterns faster and to be able to intervene at an early stage. We look forward to working with Genius on a new level.
Simon Martyn, director of rights enforcement and integrity at Genius Sports, echoed Immerheiser's sentiments.
By expanding our cooperation with the DFB, we will provide rich intelligence, analysis and visibility to help protect one of the largest and most prestigious football associations in the world.
In addition to their collaboration with the DFB, Genius Sports recently forged an alliance with the European League of Football (ELF), securing exclusive rights to capture, manage, and distribute official ELF data. This demonstrates their commitment to fortifying the integrity of various football associations worldwide.
As the battle against fraud and corruption in soccer intensifies, partnerships like the one between Genius Sports and the DFB play a crucial role in ensuring fair play and upholding the reputation of the sport. By leveraging advanced technologies and intelligence platforms, the DFB is equipped to swiftly detect and combat threats, ultimately preserving the integrity of German soccer.